Delta Doo Dah 14 — Take Me to the River
Just when we thought we were out of the COVID woods, the pandemic lurched out of hiding to mess up our plans. But more on that later.
For the first time since 2019, we were able to kick off our Delta Doo Dah cruising rally in person instead of via Zoom. Richmond Yacht Club graciously welcomed our sailors back, this year on the afternoon of Saturday, May 21. Craig and Ann Perez of the Express 34 Marrakesh presented their excellent Delta Cruising Seminar. It was spontaneously friendly, informal and interactive, with plenty of questions and comments from the participants. Part of the fun of this seminar is the show-and-tell aspect; Craig and Ann carted in a remarkable amount of gear and toys, and even demonstrated deploying an anchor right in the middle of RYC's dining room.
We handed out door prizes thanks to donations from Owl Harbor, the California Delta Chambers, author (and fleet member) Jackie Philpott and Summer Sailstice. New this year was a beach-themed gift basket from John Maroulis, an agent for the New York Life office in Stockton, just down the road from Stockton Sailing Club.
Another excellent — and particularly fast — Delta Ditch Run came next on our itinerary, with some of our DDD fleet members sailing in the racing or cruising divisions of DDR. The DDR sails from RYC to SSC, mostly downwind in narrowing, winding and gusty waterways. Sailed on June 11, this edition had plenty of breeze and remarkably (but not record-breaking) early finishes. All the more time to enjoy picnicking on the lawn at SSC along the San Joaquin River, quaffing Mount Gay Rum and other libations. Due to the pandemic's omicron surge, the clubhouse was closed to the big crowd on Saturday evening, but it did open on Sunday morning for the more lightly attended awards.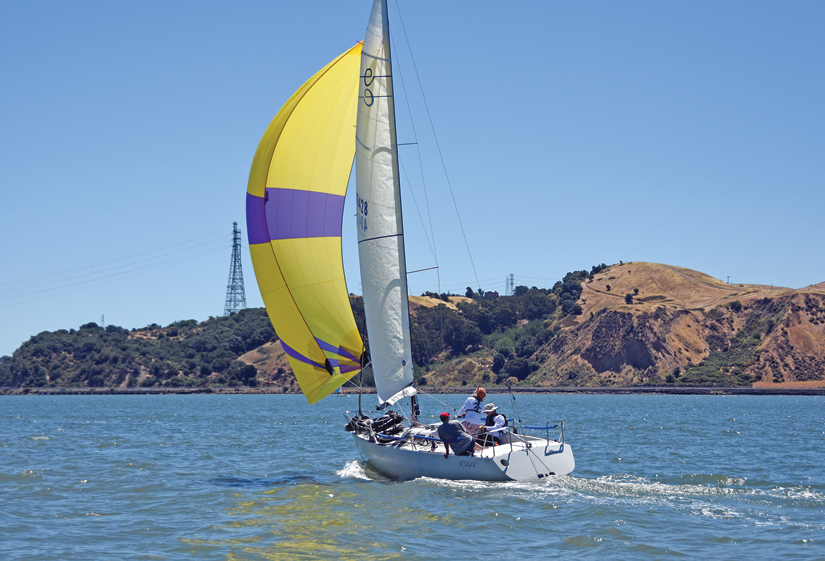 The best-laid plans began to go awry when Owl Harbor Marina underwent a wave of COVID infections and had to postpone their tenant BBQ, this year with a Roaring '20s/casino theme. The big bash had been scheduled for July 30. The staff recovered, returned to work, and rescheduled the event for August 27. Next up on the official itinerary was Delta Bay Marina's Delta Doo Dah weekend. Delta Bay, tucked behind tule berms along the San Joaquin River in Isleton, invited up to 20 of our fleet members to stay in their harbor for free on August 12-14. Unfortunately, earlier that week, Doodette Chris came down with the dreaded disease herself, and no other members of Latitude's small staff were available to fill in. So the weekend went on without us, but with plenty of leadership from other quarters.
Read on at Latitude38.com to see a full wrap-up of the fun had at the annual Dinghy Poker Run, trivia night, and other events.
Receive emails when 'Lectronic Latitude is updated.
SUBSCRIBE