Delta Ditch Run and More Racing Updates
Delta Ditch Run
"Hoping for a big wind shift so we can lay the mark didn't happen," writes Pat Brown of Stockton Sailing Club. "We have had to tack and regroup. As a result — and sorry to report — the 30th annual Delta Ditch Run has been postponed till June 12, 2021. The Regatta Committee, along with SSC and RYC members involved in Delta Ditch Run planning, met virtually on Wednesday evening to review the latest developments in plans for relaxing the restrictive directives stemming from the COVID-19 pandemic, and discuss when we might resume organized regatta events.
"After reviewing the latest information from numerous sources, including the Yacht Racing Association, the Coast Guard, state, and county, it became obvious that an event the scale and complexity of the Delta Ditch Run could not be held until the last phase of the state's latest plan for reopening."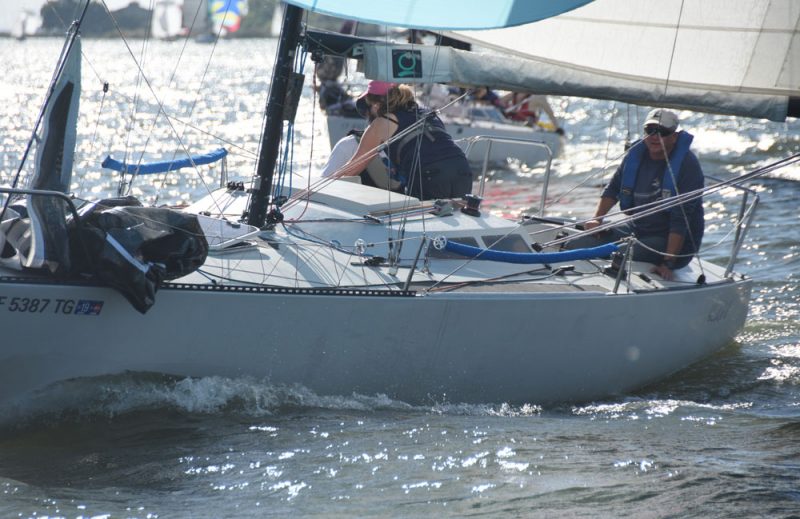 The Delta Ditch Run had been on the schedule for June 6. The race, and especially its cruising division, is a valued component of the Delta Doo Dah. However, like Summer Sailstice, the Delta Doo Dah will happen in a socially distanced and responsible manner. It's a DIY rally anyway, and other hosted in-person events aren't scheduled until August. Fingers crossed for those!
More Bay Area Updates
The Plastic Classic is under postponement — until 2021. Bay View Boat Club has postponed their signature regatta and post-race shindig, which had been on the schedule for July 18.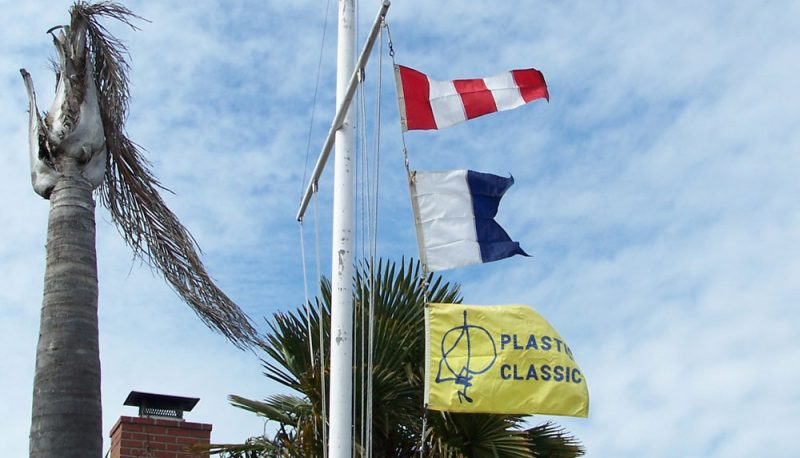 St. Francis YC has moved the Elvstrom/Zellerbach for invited dinghy classes from May 16-17 to July 18-19.
PICYA and the yacht clubs hosting the Lipton Cup have moved that competition to August 7-9, 2020. "All of the 10 clubs that had registered to  participate have been notified," writes Winston Bumpus of PICYA. "I am unaware of any withdrawals at this time, but that could change. For complete information please go to https://liptoncupsf.com."
"It is with a heavy heart that I must inform you the Santana 22 Nationals scheduled for July 24-26 have been canceled and all races abandoned," writes Santa Cruz YC regatta chair Stefan Berlinski, who races the Santana 22 Hamachi. "We will attempt to conduct the SODA meeting (Santana One Design Association) online at 6 p.m. on Saturday, July 25. Links will be sent to the skippers."
US Sailing Youth Championships
The US Sailing Championship Committee chairs officially canceled the 2020 US Sailing Championships for youth. Due to this cancellation, the Athlete Selection system for the 2020 Youth Worlds is now under review. They also canceled the 2020 US Youth Match Racing Championship, US Junior Women's Singlehanded and Doublehanded Championships, and the Chubb US Junior Championships.
"We are very disappointed about the cancellation of our Youth Championships, as we know so many young sailors have prepared and trained for a long time," said Jack Gierhart, CEO of US Sailing. They'll refund the registration fees.
Receive emails when 'Lectronic Latitude is updated.
SUBSCRIBE