Delta Ditch Run Dished Out Some of This, Some of That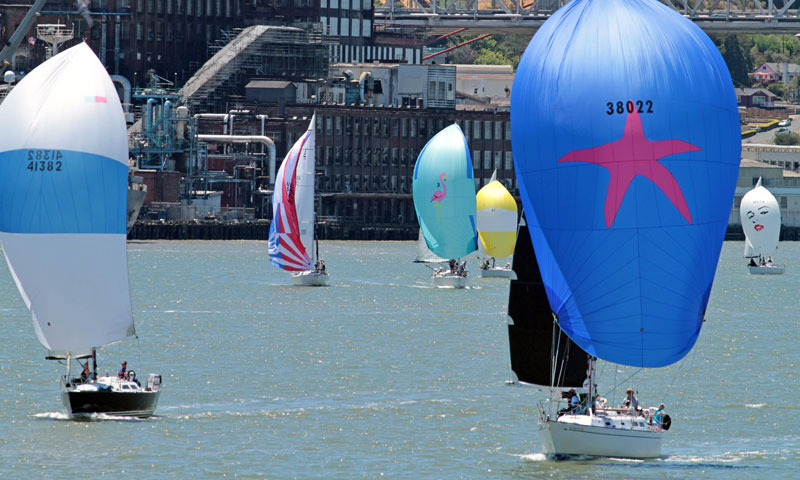 The Delta Ditch Run race crews reported conflicting forecasts on Saturday morning, but in the end they were all correct. The Richmond Yacht Club race committee started the race right on time, with perfect rolling starts and no over-earlies. This despite light air and the start of a flood current. The racers rode the current and mostly kept their spinnakers full while the light air and heat persisted until the Carquinez Strait. Then a westerly filled in, with nice pressure but not too much.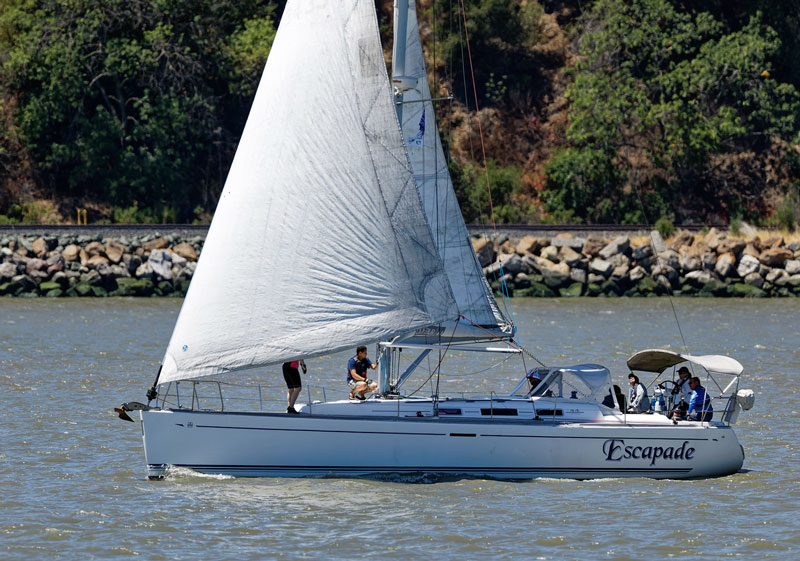 Until it was too much. In the reachy section between Antioch and Isleton, sailors with instruments reported gusts into the low 30s, with consistent wind in the mid- to high 20s.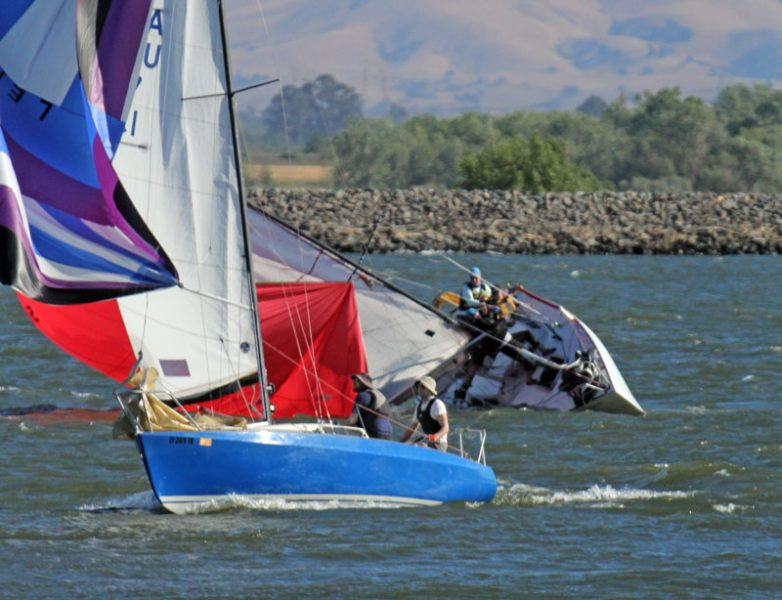 In addition to wind-induced mayhem, some boats found mud, sticking for various lengths of time before the rising tide or crew machinations freed the trapped keels. After the stretch past Isleton, the wind eased up gradually. In Stockton it dropped from 20-ish to 10 after sunset. Big-ship traffic in narrow channels added to the challenge.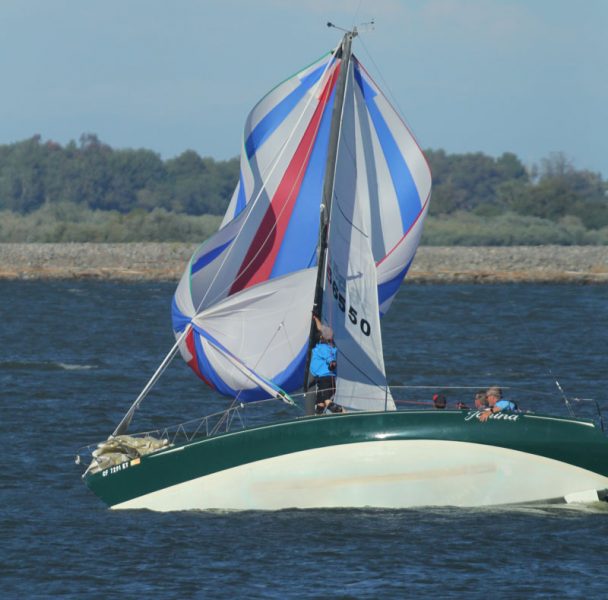 It was a field day for the Moore 24 fleet. Twenty-six of them entered, and they packed the top of the leaderboard, finishing first through fifth on corrected time. Congratulations to Bart Hackworth and Simon Winer on Gruntled — first overall.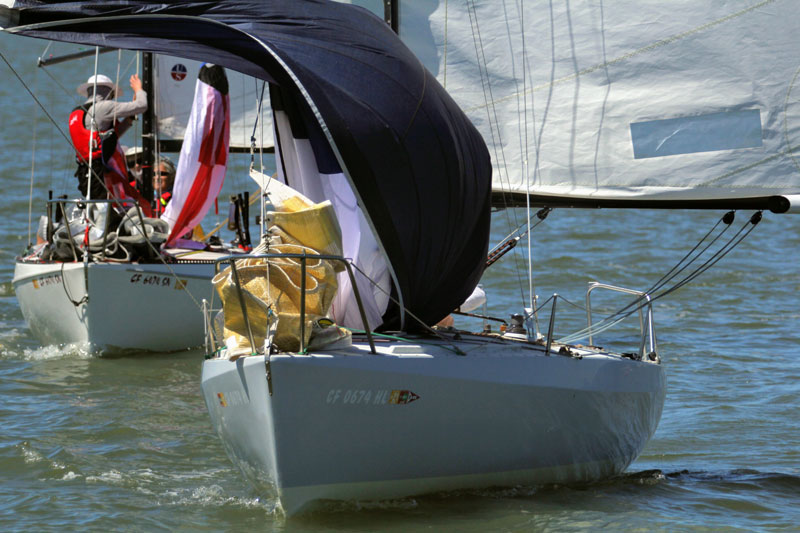 The sixth boat was the recently renovated Santa Cruz classic Nelly Belle, to which we introduced our readers on June 9. (Or reintroduced to the old-timers. Rumor has it she hadn't raced since 1975!) See all the results here.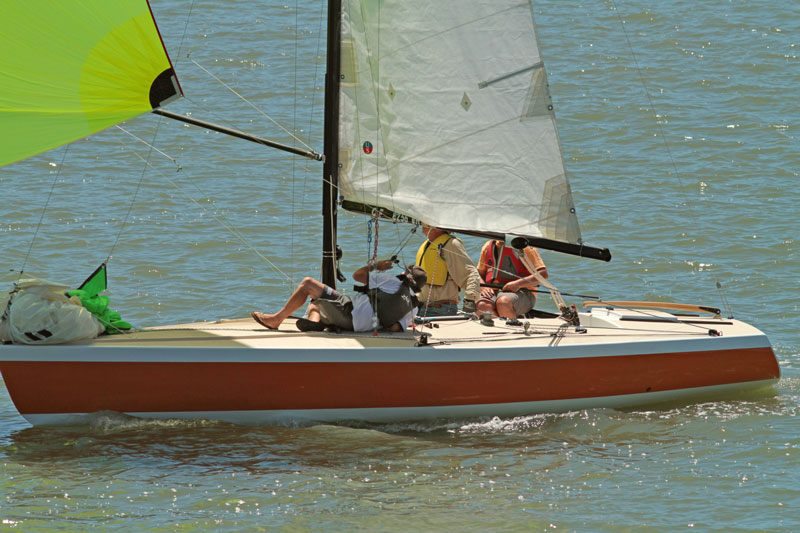 Stockton Sailing Club welcomed the sailors with (proverbial) open arms (and an occasional actual elbow bump), commemorative Mt. Gay Rum hats, an outdoor bar, a BBQ dinner, and conviviality on the big lawn along the San Joaquin River.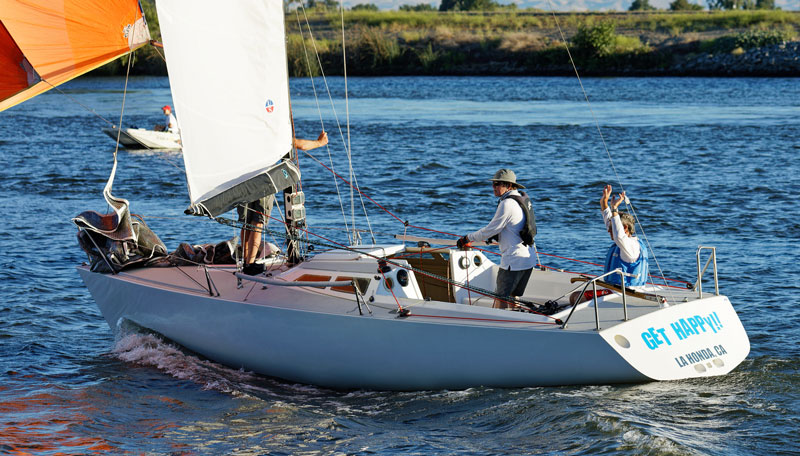 We'll have more on the DDR in the July issue of Latitude 38, coming out on June 30. How was your Delta Ditch Run? Feel free to comment below. Please include your full name and the name and type of boat you sailed aboard.
Receive emails when 'Lectronic Latitude is updated.
SUBSCRIBE