Come to Our Party, Have a Fabulous Life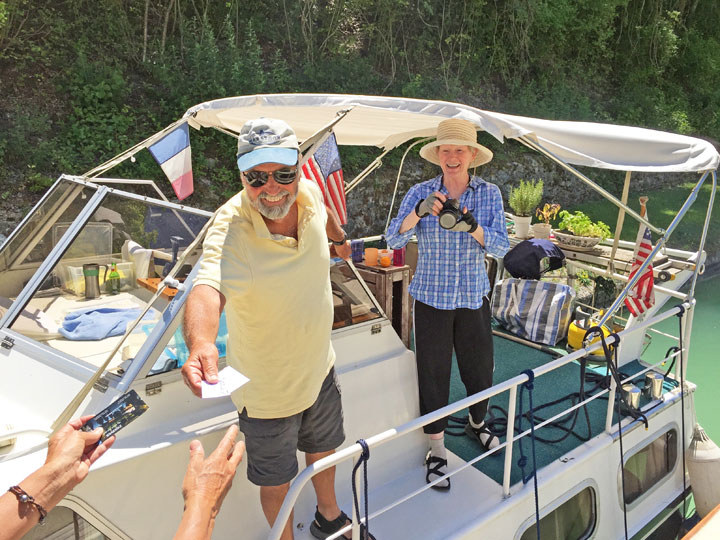 "The last 25 years of my life have been fabulous — all because of Latitude 38, the Crew List Parties, and the Baja Ha-Ha."
Those are the words of Lynn (Cagel) Robinson of the East Coast-based Catalac 38 catamaran Felix and the Europe-based 40-ft Dutch cruiser Zwerver. You can read her words in the Changes section of the September issue of Latitude 38 that hits the stands tomorrow.
Lynn is exaggerating, of course, but there is some truth to what she said. She went to her first Latitude 38 Crew List Party in the early 1990s, where she met a gentleman and they did some sailing together. She eventually bought a sailboat with him, and they cruised the Pacific Northwest. She loved it. Alas, he didn't. End of relationship.
In October 1994, Lynn attended a second Latitude 38 Crew List Party, this one right before the first-ever Baja Ha-Ha. Then 40, she got a berth on a Westsail 43 that continues to hold a distinction among the more than 2,000 boats that have done the Ha-Ha — the boat rammed another Ha-Ha boat from astern. While the rest of the crew bailed, Lynn stayed with the Westsail for repairs in Ensenada, and a week later helped the owner sail the boat to Cabo.
While sitting in the Broken Surfboard Café in Cabo, Lynn met a couple of guys who had just sailed down from San Diego, and she told them of her misadventure. Sympathetic, the owner of the boat, Jack Robinson, told her that he was leaving his boat in Puerto Vallarta, and if she wanted, she could boat-sit while he was gone.
One thing led to another, as it sometimes does, and Jack and Lynn have been adventuring on boats together ever since. They did years of cruising and inland traveling in Mexico. Then they bought a cat on the East Coast and, among other things, did the so-called American Loop. After that they advertised to trade time on their cat for time on a boat in the French Canals. Oddly enough, they ended up trading time with a Kiwi couple who had a boat and a camper van in New Zealand. The trade turned out to be a fabulous experience for both parties.
At the end of the arrangement, the Kiwi couple mentioned they had friends who needed to sell their canal boat. The Robinsons flew to France to see the boat — and bought it. This is their second year of cruising the French canals. In fact, the Wanderer and Doña de Mallorca crossed paths with them after exiting a more-than-a-mile-long canal tunnel in northeast France. When the Robinsons aren't on that boat, they're on their catamaran on the East Coast because they just love seeing new things, having new adventures, and meeting new people. Sort of like the Wanderer and de Mallorca.
If you're like Lynn and Jack, but haven't found the right situation yet, as either crew or a boat owner looking for crew, you might think about coming to Wednesday evening's Latitude 38 Crew List Party at Encinal YC in Alameda. The party runs from 6 to 9 p.m. Skippers and First Mates registered for this year's Baja Ha-Ha get in free, and everyone else pays $7 (cash only). There will be door prizes, snacks, slides of past events, and other fun. The Wanderer, who is the Grand Poobah of the Ha-Ha, Andy 'Mr. Pacific Puddle Jump' Turpin, and Doña 'Chief of Ha-Ha Security', will all be on hand to answer questions and tell tall tales about previous Ha-Ha's and Pacific Puddle Jumps.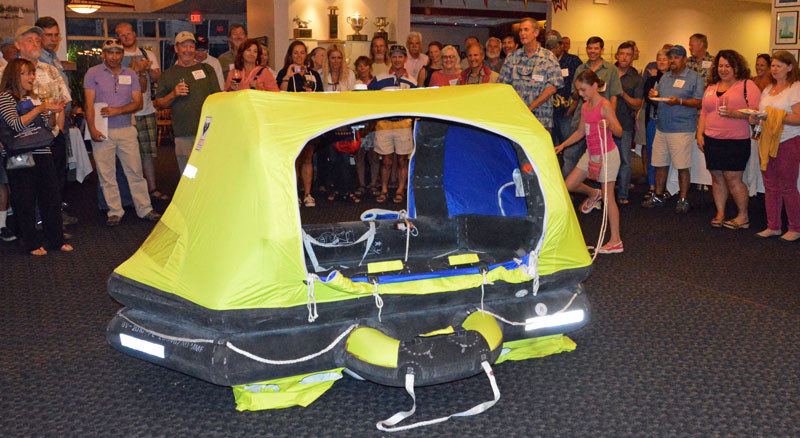 Do the Ha-Ha Aboard the Mothership Profligate?
If you've always wanted to do a Ha-Ha aboard Profligate, the 63-ft catamaran that is the rally's mothership, this might be your year. It hardly ever happens, but this year there are a couple of slots open, including a cabin for a couple. This is for people who enjoy being in the thick of the action. This is a shared-expenses situation. If you're interested, call Doña de Mallorca at (415) 269-5165 immediately, and then meet her and the Wanderer at the Crew List Party.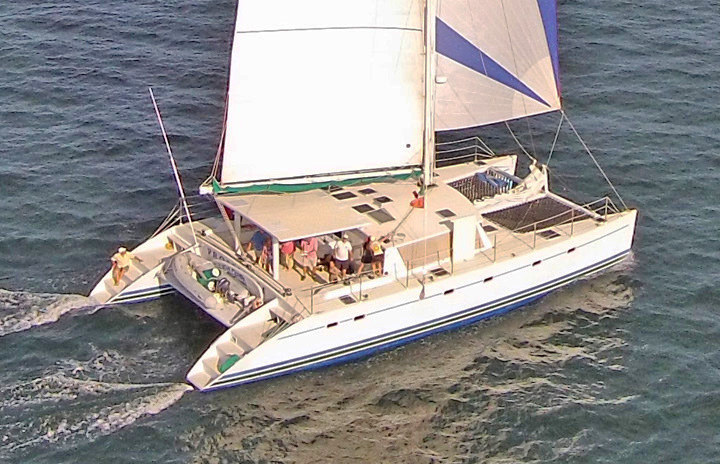 The Pre-Crew List Party Mexico Seminar
If you have any questions about cruising in Mexico, we recommend you show up at 4 p.m., as Dick Markie, harbormaster at Paradise Marina in Nuevo Vallarta, and Geronimo Cevallos, harbormaster at El Cid Marina in Mazatlan, will be offering a free Mexico cruisers' seminar. We've known Dick and Geronimo for ages, and they know their stuff.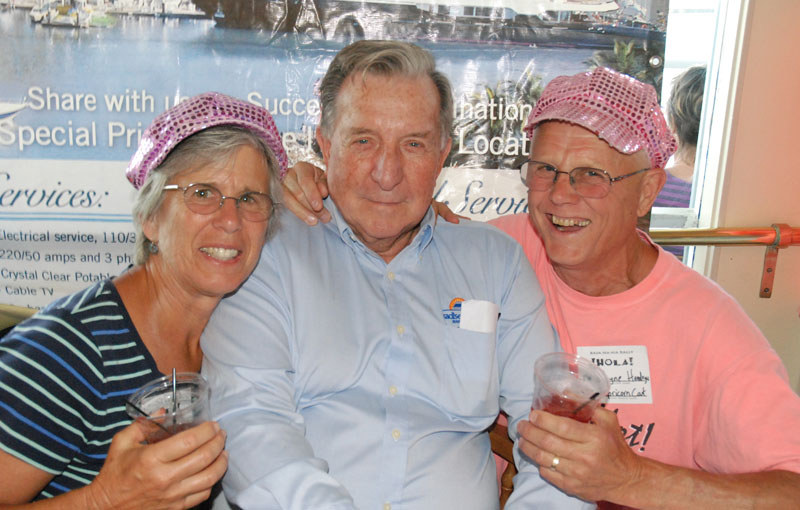 Receive emails when 'Lectronic Latitude is updated.
SUBSCRIBE