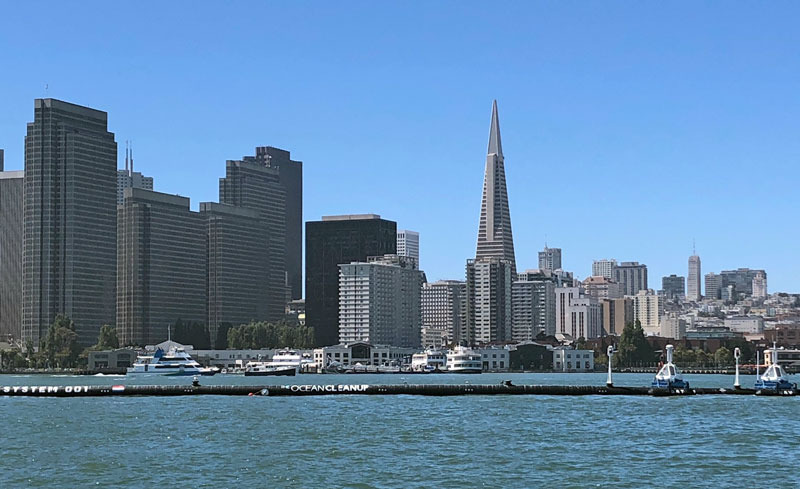 The Ocean Cleanup Project, which we've covered in the past in Latitude 38, was deployed on Saturday. "Bay Area sailors witnessed the deployment of a passive collection boom designed specifically to move autonomously with wind, waves and currents and collect trash from the ocean," notes reader John D. Henry. "The boom is the brainchild of 18-year-old Dutch inventor Boyan Slat, who also founded The Ocean Cleanup nonprofit. The U-shaped boom is 600 meters long and consists of a float that sits at the water's surface, and a tapered 3-meter-deep skirt attached below. The float is designed to provide buoyancy (and prevent trash from overtopping), while the skirt stops debris — including fishing nets — from escaping underneath. When all of the planned booms in the system are deployed between California and Hawaii, they should, within five years, collect and allow for the removal and recycling of 50% of the Great Pacific Garbage Patch (the largest of the five ocean garbage patches). By scaling globally, the goal is to eliminate 90% of all trash and plastics from the world's oceans by 2040."
A further goal is to prevent plastics and other trash from entering the ocean in the first place. We can all do our part to keep our shores litter-free every day, and to pick up after those who have been less careful. The California Coastal Cleanup calls itself "the state's largest annual volunteer event." California Coastal Cleanup Day takes place on the third Saturday of each September, along more than 2,000 miles of coastal and inland shoreline. School-age kids can participate and get credit toward volunteer hours required by their schools. To find an official site near you, go to www.coastal.ca.gov/publiced/ccd/ccd.html.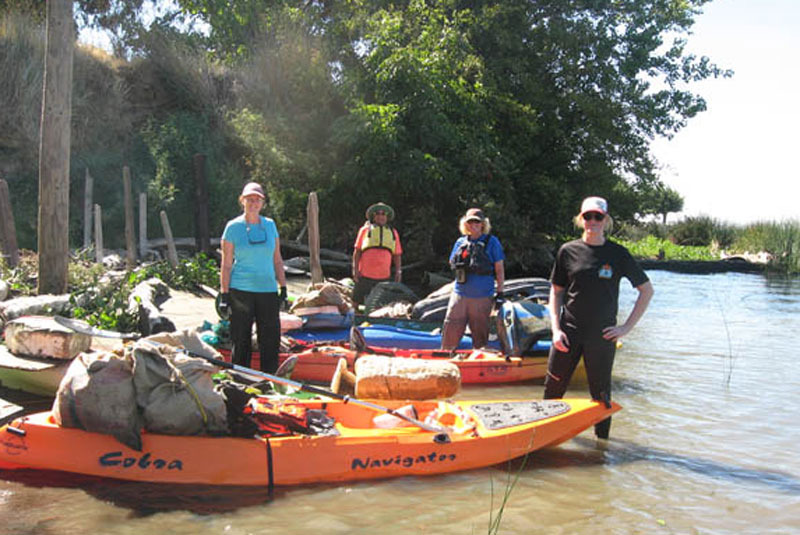 The leading bit of trash picked up during Coastal Cleanup Days has been cigarette butts/filters. They account for 36% of the items collected from 1988 through 2016. We were appalled when we were sitting in Mill Valley traffic the other day and saw a woman drop her cigarette out the window of her shiny late-model sedan — not far from a restored marsh. Really? People still do this?
To us, Coastal Cleanup Day is every day of the year. See a piece of litter, pick it up, whether it's on the water or on land. And dispose of your cigarette butts properly.
There's always some uncertainty in the science behind hurricane predictions, as the speed, course and strength of big, complex storms can vary from early forecasts. However, if you're on the southeast coast of North Carolina, it's probably wise to pay attention to the images below and the forecast for the week ahead. So far, this year's hurricane season has been fairly benign, but as we hit the peak months of September and October, there are currently three hurricanes in the Atlantic — with Hurricane Florence looking to hit North Carolina in the middle of the week.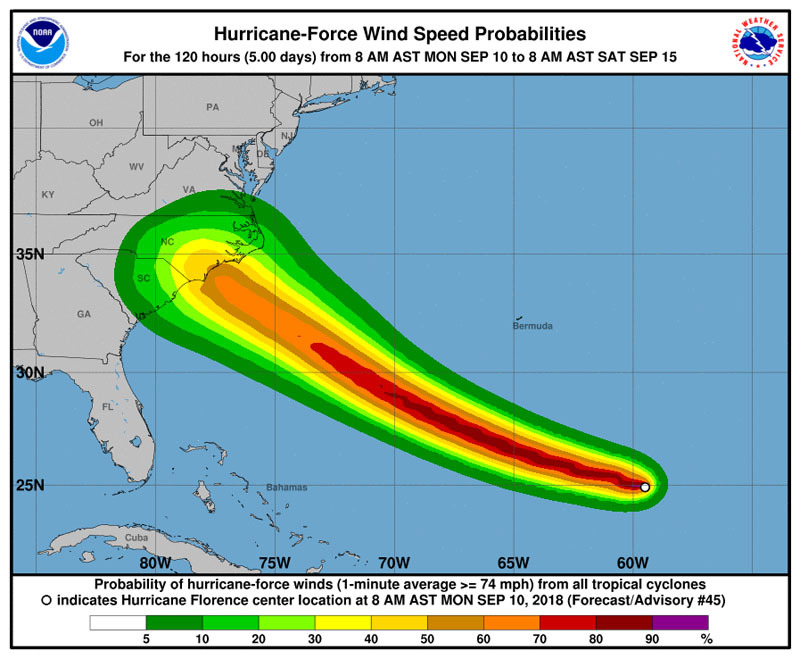 Even if your boat is nowhere near the paths of these hurricanes, you may feel some of the impact. At last week's Crew Party, we spoke to Chris Boome of Chris Boome Insurance who said a number of insurers had dropped out of the marine insurance market, making it harder to purchase insurance.
The losses from Harvey, Irma and Maria last year were over $655 million, putting an incredible strain on the insurance industry, causing some to pull back or drop out of the market and leaving lots of uncertainty for marine insurance agents and boat owners. So regardless of where in the world your boat is, the losses from last year's hurricanes and the season ahead may have some blowback.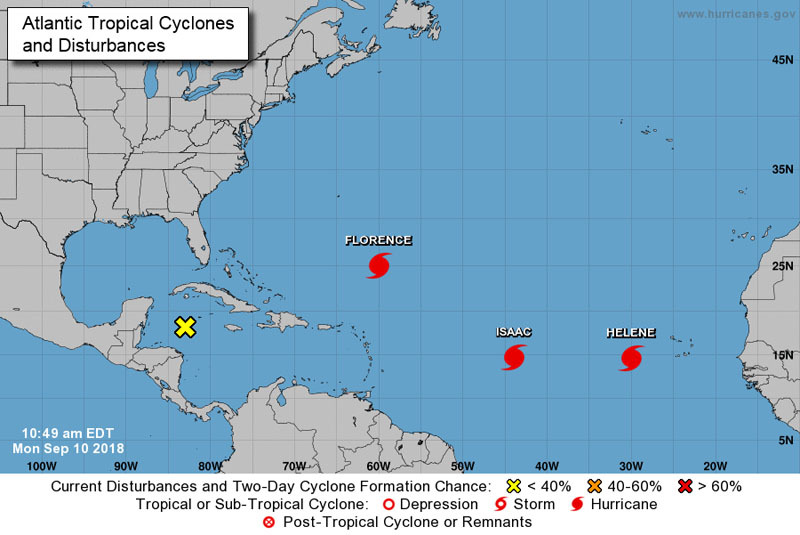 Hurricane Florence currently has winds over 100 miles an hour and is expected to strengthen over the next couple of days and hit the North Carolina coast on Wednesday. Meanwhile, in the Eastern Atlantic, two hurricanes are spinning up trouble — Isaac is looking to hit somewhere around Guadeloupe or last year's hard-hit Dominica on Thursday. Behind is Hurricane Helene, which, at the moment, is expected to turn north and away from any from heavily populated areas.
On Friday, we asked our readers to send us photos and words if they happened to find themselves at the Wooden Boat Festival in Port Townsend. Our readers delivered.
"The planets aligned this year to finally allow me to attend," wrote Brad Belleville, who sails his Beneteau 32 Encore! out of Aeolian Yacht Club in Alameda.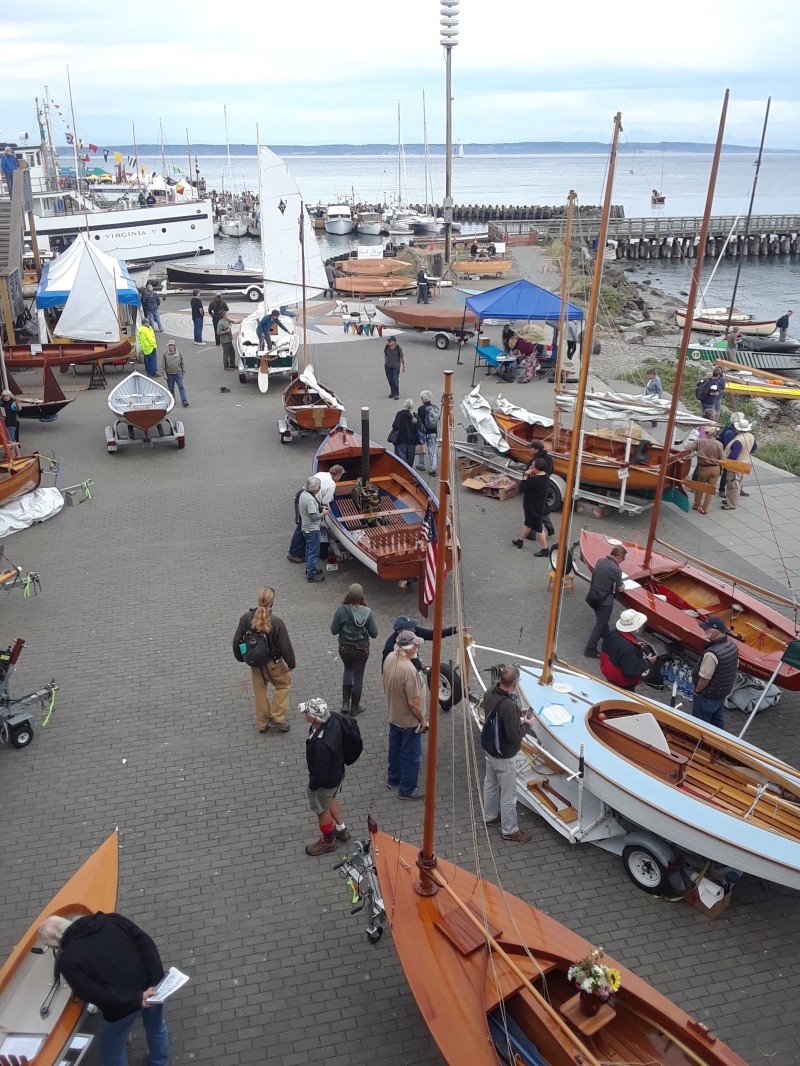 "In the future, I may brave the weekend crowds to spend more than one day. I've never enjoyed a boat show more!"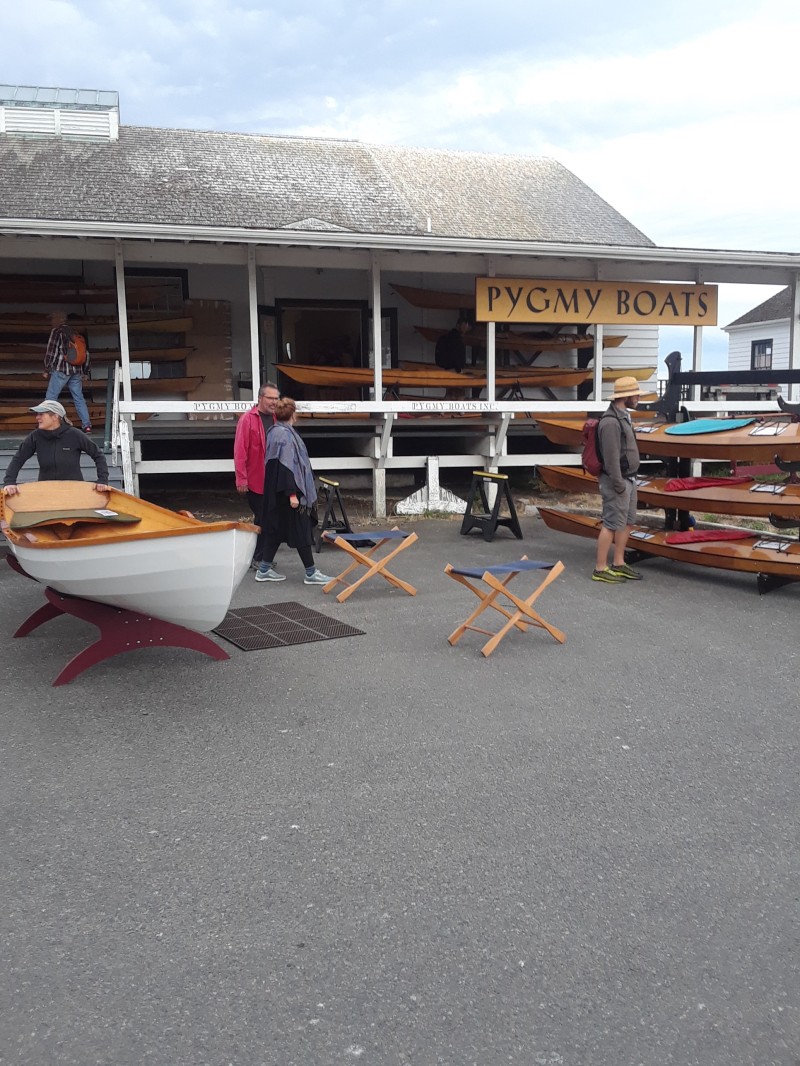 "One of the highlights for me was listening to the crew of Sail Like A Girl [winners of the Race to Alaska] talk about their race; a total class act."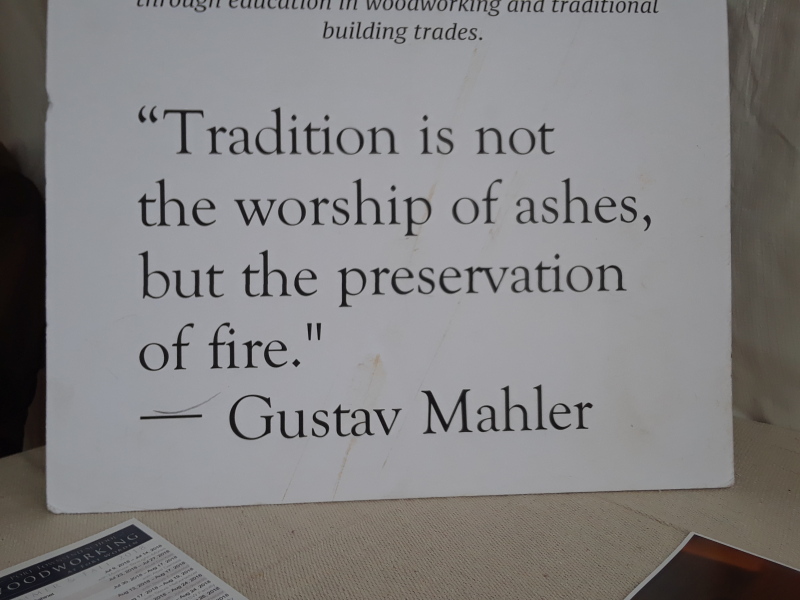 "There were beautiful skies and beautiful boats!" wrote Andrew and Maggie Lesslie who sail out of Redwood City. "We planned a Northwest mini-vacation around the Wooden Boat Festival.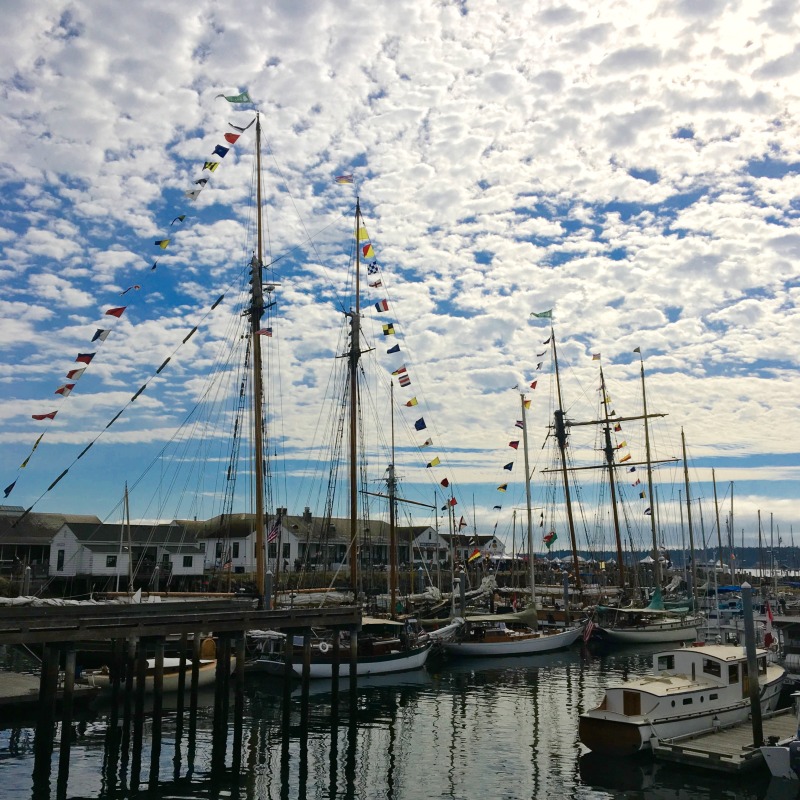 "This is indeed a fantastic facility and the seminar program is second to none."
Receive emails when 'Lectronic Latitude is updated.
SUBSCRIBE