'Chubby Girl' Returns for Repairs
Wil Spaul is headed back to the Bay. The intrepid 70-year-old sailor who is attempting to sail the smallest boat ever to Hawaii — Chubby Girl is only 9 feet long — knew it was going to be a long, rough ride when he left a week ago (Sunday, Sept. 27). But between almost dead calm for the first two-plus days, and more recently, a big swell from Hurricane Marie (still well to the south), it's been both the best of trips, and the worst of trips.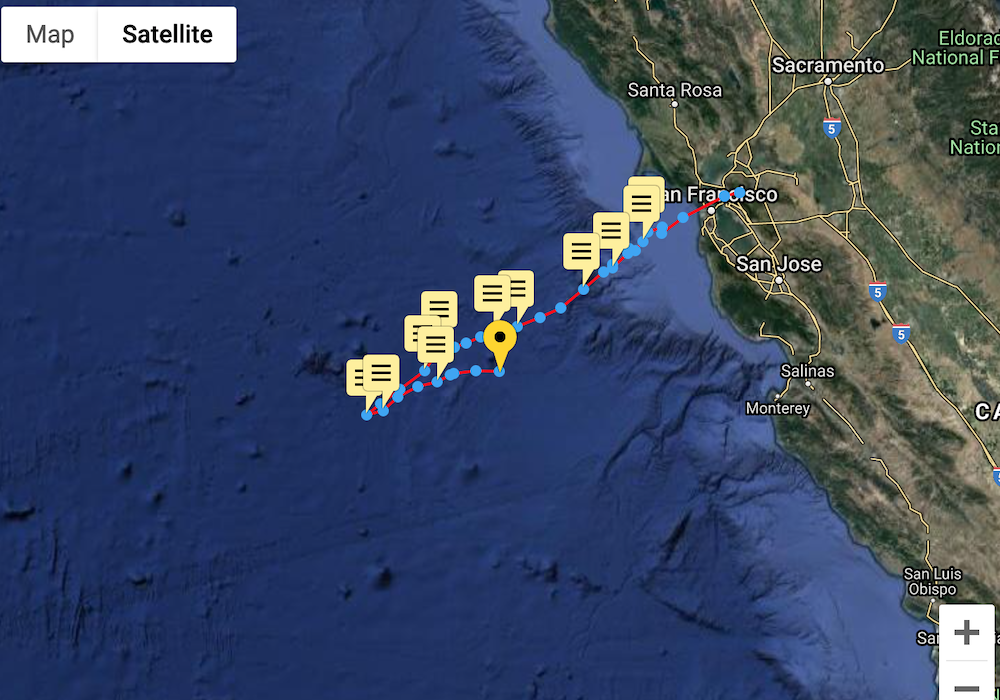 The good news is that Wil is finally realizing a four-decade-long dream. Plus, when he gets the breeze the boat likes — 5-8 knots is ideal — he feels Chubby Girl performs well. His best day reaching so far is 50 miles, and he knows the boat will do better off the wind once he finds the Trades.
But the 8-9-ft swell has been brutal. Waves have damaged Wil's Garmin text Satphone, allowing only incoming messages, including weather updates from the boat's designer, Jim Antrim. He has also sustained damage to his outboard bracket, necessitating lashing the motor to the boat to keep it from falling off. On Saturday, another big wave crashed right on top of the boat, damaging the main hatch, which started leaking, and breaking something on the rig (exactly what is not clear from his updates). Plus, the forecast showed that Marie — though by then downgraded to a tropical storm — could cross his path. At that point discretion became the better part of valor and he turned around. The odometer on the hard-earned 150 miles is currently winding back to zero.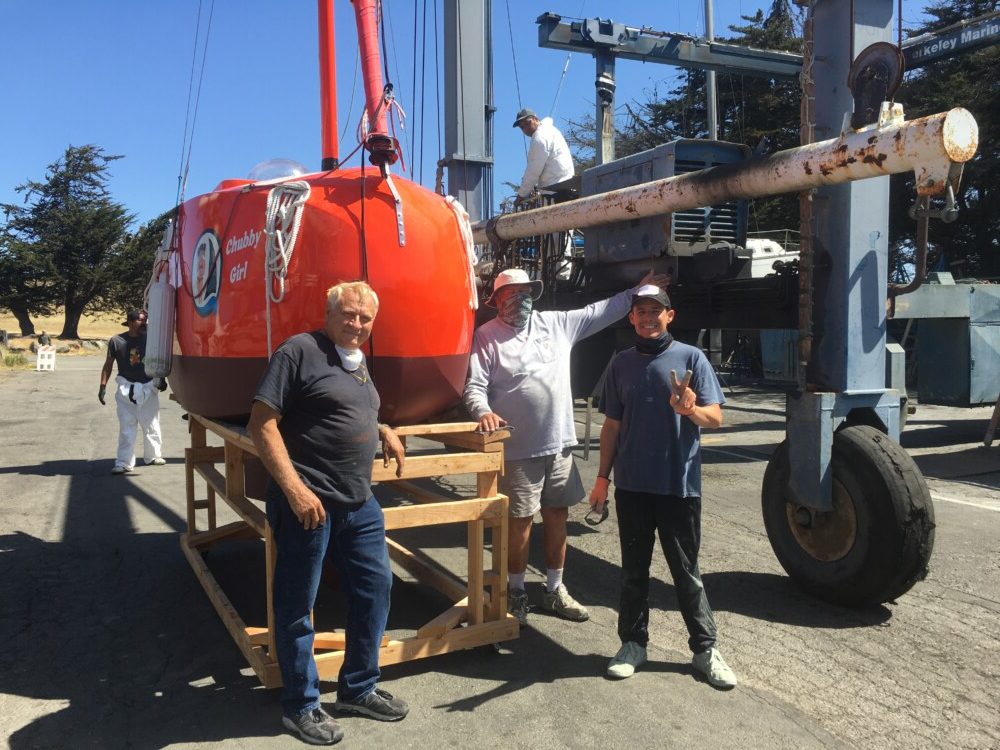 "I will try to make it back to Berkeley Marine Center," (where he built the boat) he wrote on his tracker at www.chubbygirlcruising.com. "I should be in the ship channel by about mid week." At which point he may call for Sea Tow to get him back to the East Bay, as the outboard is unusable.
It's not the end of the road by any stretch. Plans are to make repairs and head out again. We'll catch up with Wil when he's back, to find out when.
Receive emails when 'Lectronic Latitude is updated.
SUBSCRIBE