Checking the Regatta Calendar for October
This Weekend
The Express 37 Nationals will begin this Friday and run through Sunday the 3rd. Berkeley Yacht Club will host the regatta.
Southwestern YC's Little Ensenada Race will depart San Diego on October 1.
San Diego YC's One Design Weekend last Saturday and Sunday doubled as practice for the Etchells North Americans on October 1-3. At the top of the fleet was Argyle Campbell on Rock On from Newport Harbor YC. In second place was SFYC's Jim Cunningham on Lifted, only three points behind Campbell. In third place, only one point behind Cunningham, was SDYC's Bruce Nelson on Rhino.
Los Angeles YC will host the Mercury Pacific Coast Championships this weekend, October 2-3. This regatta will be a counter in the Paxton Davis Travel Series. SFYC will host the Moore 24 PCCs in conjunction with their Fall Classic Regatta on the same dates, and Inverness YC on Tomales Bay will welcome the Vanguard 15 Fleet #53 Championship.
On October 2, Sequoia YC will host the Barth Memorial Regatta, an interclub team race between Sequoia and Coyote Point YC. A western-themed party will follow, with BBQ, live country music, and dancing.
Busy Month for El Toros
Half Moon Bay YC's Vice Commodore's Regatta on October 2 will race in Pillar Point Harbor, known for moderate winds and flat water. For El Toro sailors, the HMBYC regatta will be good practice for the usually moderate- to light-wind El Toro Stampede, Richmond YC's oldest regatta, on October 9. The Stampede features skippers' weight-class races, fleet races and unique prizes for interesting and different courses. It's particularly fun for Junior El Toro sailors. The class will conclude their summer season on October 24 with the Corkscrew Slough Race at Sequoia YC in Redwood City.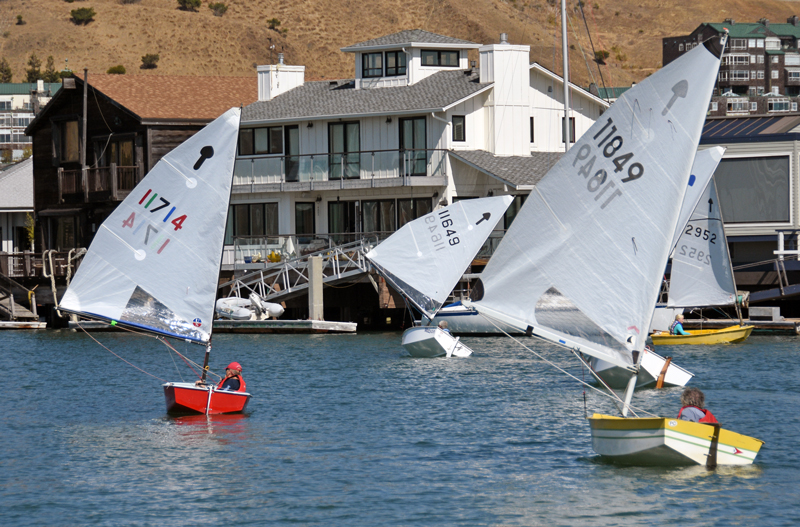 Mid-October Regatta Schedule
A couple of regattas for classic boats come on October 16. St. Francis YC will host the Jessica Cup, while Sausalito YC will conclude their Classic Boat Invitational Series. Folkboats have been racing in the latter, while the Jessica Cup is for classics of 30-ft or more length on deck and Bird Boats. At the same time, StFYC will be running the Calvin Paige Regatta for Star Boats.
Two female-centric regattas are scheduled for October 16 too. South Beach YC's Red Bra Regatta is for women only, while the dudes are allowed in Tiburon YC's Joan Storer Memorial Women's Regatta (the skipper and crew must be made up of at least 50% women).
Also on October 16, singlehanders will race to Vallejo YC in the SSS Vallejo 1-2. They'll return to Richmond on Sunday doublehanded. Also that weekend, Richmond YC will host the J/24 Western Regional Championship.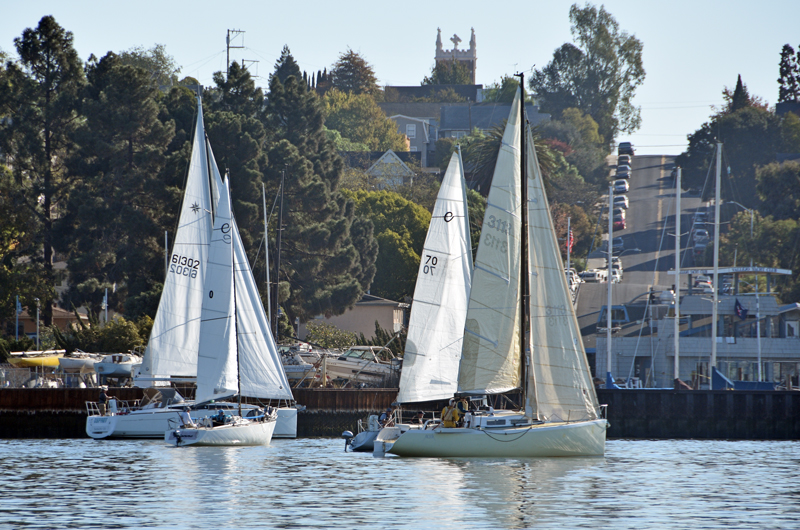 Late October and Halloween
After a year off for COVID, San Diego YC will welcome 12 Master skippers to vie for victory in J/105s at the 2021 International Masters Regatta on October 21-23. Skippers will converge on San Diego from all over the globe: New York, New Zealand, Toronto, Washington and California. The roster includes Bill Campbell (2017 winner), Tad Lacey, Donald Jesberg, Carl Buchan, Bill Menninger (2016 winner), Scott Harris, Andy Roy (2019 winner), Rod Davis, Alan Field, Craig Healy, Phil Lotz and David Gould.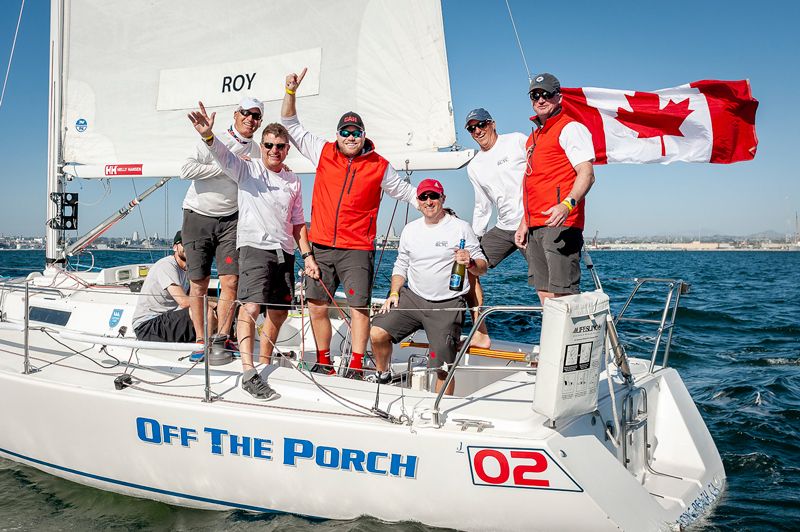 On October 23-24, StFYC will run the Fall Dinghy Regatta.
Ready for Halloween? On October 30, TYC will host the Red Rock Regatta. RYC's Great Pumpkin Regatta will be happening all weekend, with a Wild West theme.
Most of these and many more will appear on the Calendar pages of Latitude 38's October issue, coming out this Friday.
Receive emails when 'Lectronic Latitude is updated.
SUBSCRIBE