We recently bumped into Glenn Howell and crew Heather Annesley (whom we met at the fall 2019 Latitude Crew List Party [remember parties?]) and her Bengal cat, Ollie, aboard Glenn's new Corsair 760 trimaran, Whoopee. The whole crew was prepping to head out the Gate in the San Francisco Bay Area Multihull Association's self-timed COVID Cup Challenge. You often see cruising cats and cats that cruise, but it's rare to find a cat ready to take on the Bay aboard a high-performance tri. The sure-footed and regal Ollie looked ready for the task.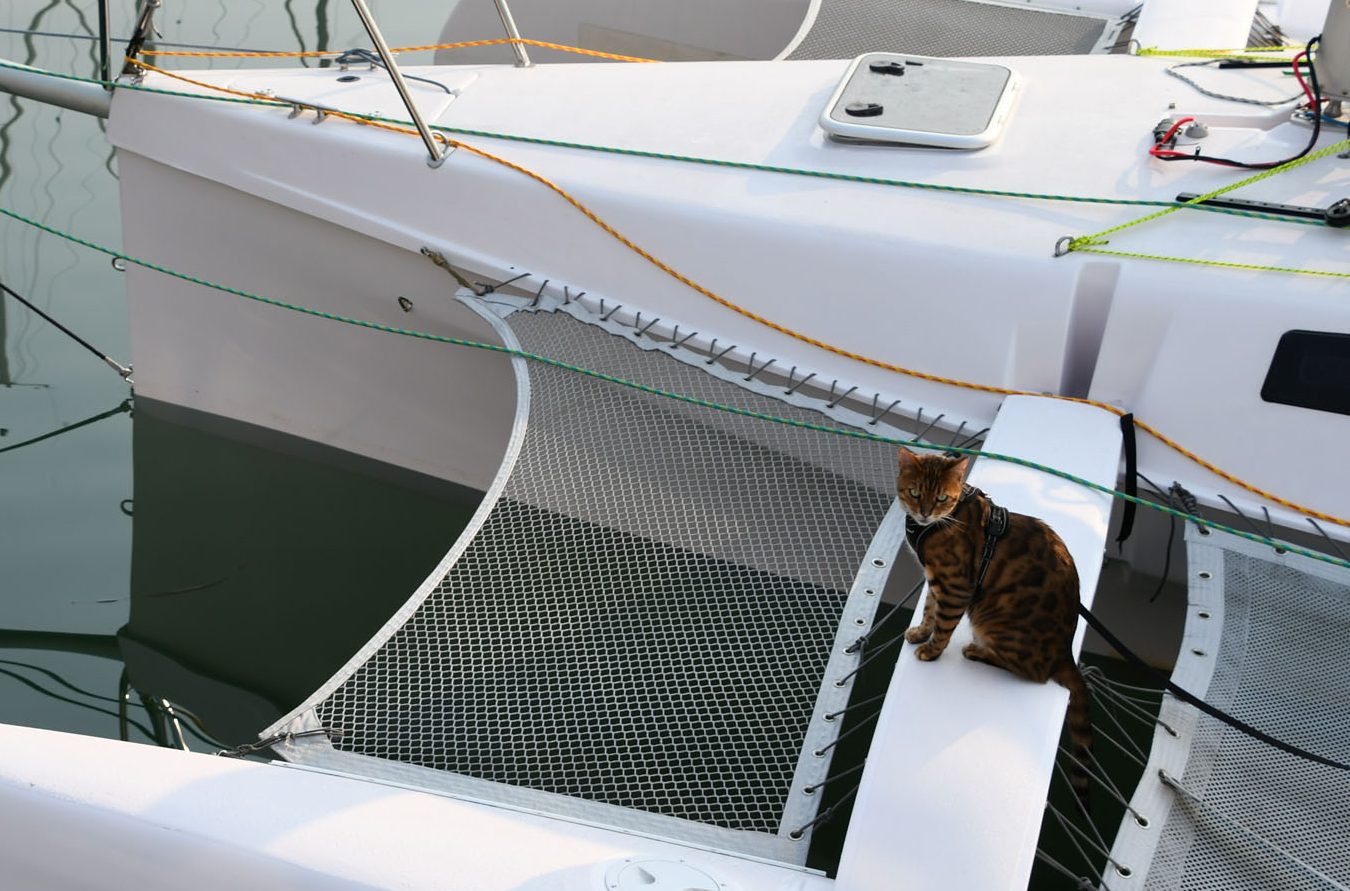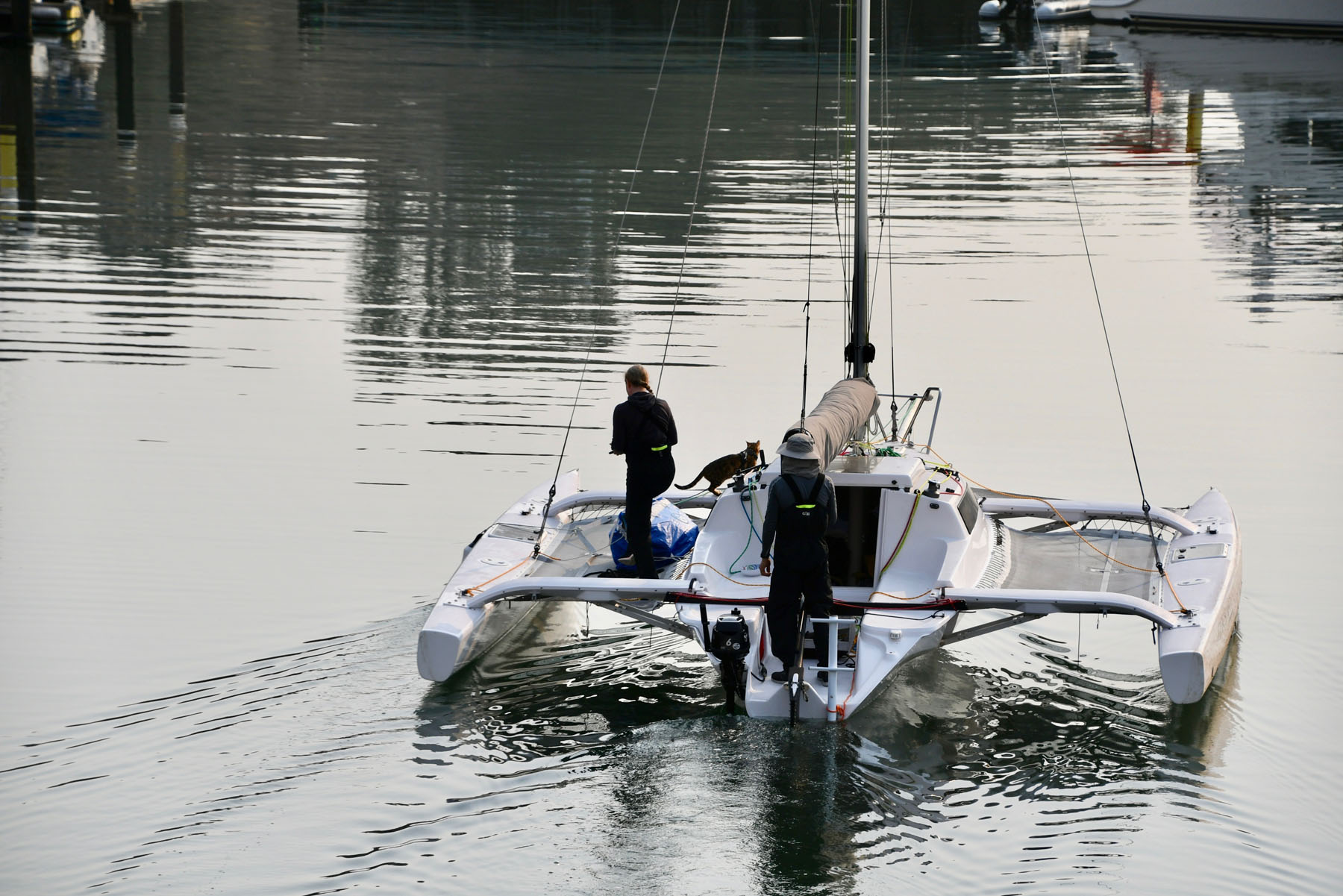 The COVID Cup Challenge is the brainchild of 2019 BAMA Cup winner Evan MacDonald, who can frequently be found sailing aboard his F-22 tri Greyhound. With most 2020 events canceled, Evan thought it would be good to inspire his fellow SFBAMA members to keep sailing, with some pre-determined, self-timed courses they could race or cruise on their own. Dave Wilhite, race chair for last weekend's successful Doublehanded Farallones Race, sent over the basic instructions, which are explained this way: "The COVID Cup Challenge consists of four sailing courses that we challenge all members to complete before Halloween. The courses, which are all very doable in a day-sail, include a South Bay course, a Central Bay course, a course that gets boats outside the Golden Gate, and a North Bay course. The courses can be sailed at any time." The idea is to simply get BAMA members on the water to enjoy their boats, perhaps explore a new part of the Bay, and also, if interested, to time their track with GPS.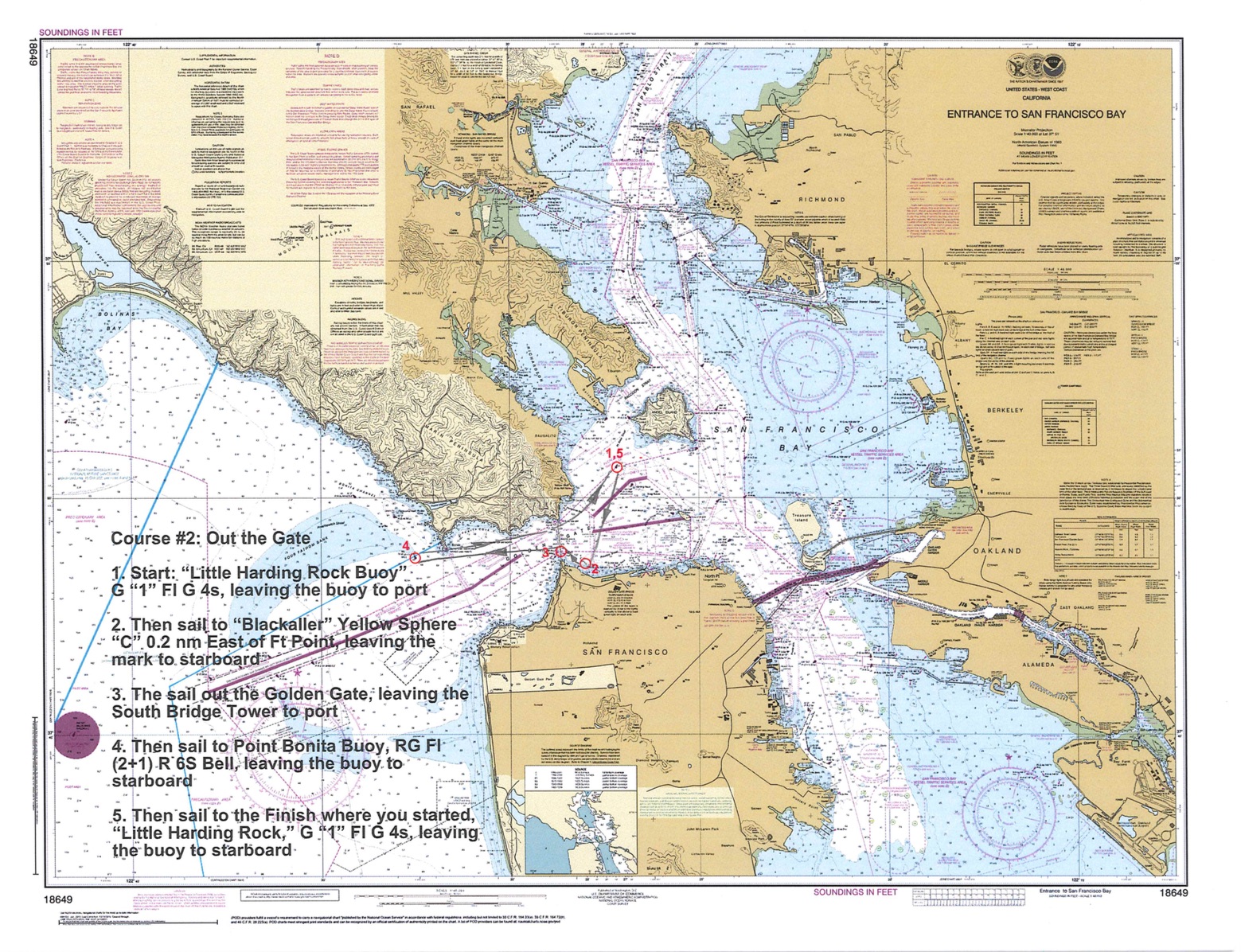 For Glenn, Heather and Ollie, the COVID Cup has been an ideal challenge and inspiration to get Whoopee launched and sailing the Bay. We applaud Evan MacDonald and SFBAMA for making it happen.
P.S. While we're not holding crew list parties, the Latitude 38 Crew List is online — active and helping connect cautious COVID-compliant sailors whenever possible for sailing on the Bay, or sailing over the horizon. You can add your name here.
Receive emails when 'Lectronic Latitude is updated.
SUBSCRIBE