Cruising Club of America Presents "They Came for the Gold, They Stayed for the Yachting"
Last Wednesday, October 6, the Cruising Club of America, San Francisco Station (SAF) held their monthly meeting at the Spaulding Marine Center in Sausalito. According to one member, it was the first in-person gathering to be held for some time, and certainly the largest since Christmas two years ago. The evening's feature was a slide presentation by PICYA Historian of the Year, Ron Young — "They Came for the Gold, They Stayed for the Yachting."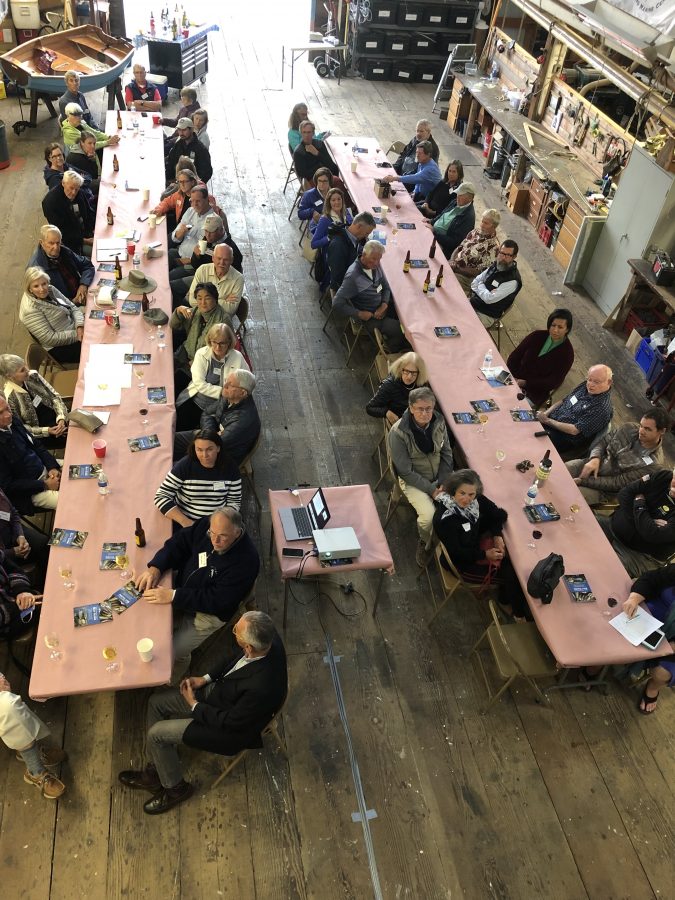 The evening's host, Jim Quanci, presented, in turn, Spaulding's president Bill Edinger, who spoke about the progress of the organization's Pelican Project and Boatworks 101 marine apprenticeship program, and Stan Honey. who gave a humorous account of his time aboard the Ultim class Gitana 17. Stan spent four days aboard the 100-ft French foiling trimaran in his capacity as navigator while the vessel 'flew' from France to Ireland, to the Azores, and back again. Stan had brought along some slides of Gitana 17 and said of the enormous-looking sailboat, which seemed to glide above rather than in the water, "It's not as crazy or unsafe as it would appear on this boat," adding that the most important piece of safety equipment was a personal MOB AIS beacon tucked into the crew members' outermost pocket.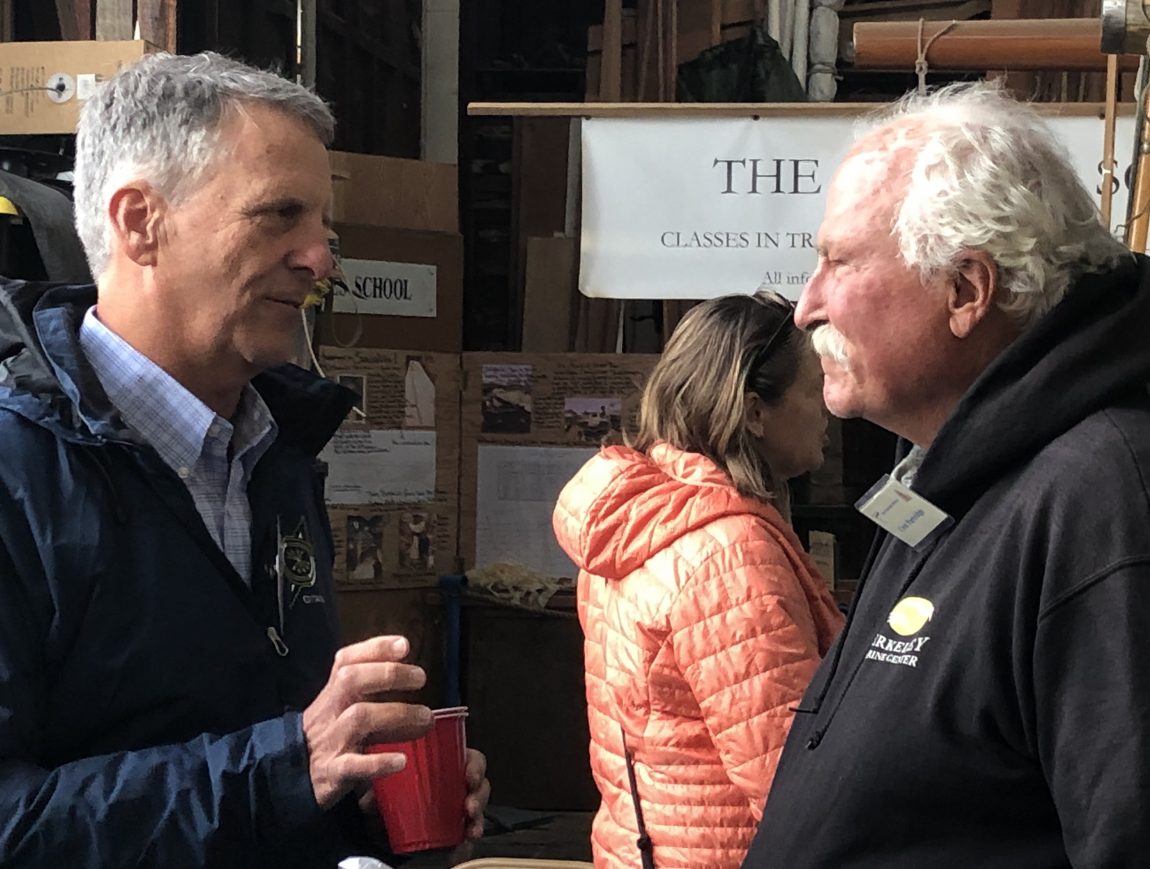 Next on the agenda was Mary Crowley from Ocean Voyages Institute, who updated the members on the progress of Project Kaisei. Despite some recent vessel issues, the organization continues to collect tons of "ghost" fishing nets from the ocean. Mary also announced they have secured support for the project from Matson.
The last item on the agenda was also the highlight: Ron Young's "They Came for the Gold, They Stayed for the Yachting." Ron shared his findings on the history of yachting in San Francisco Bay. Ron's slide presentation covered the beginnings of yacht racing in the Bay Area and the advent of the San Francisco and St. Francis yacht clubs. His greatest focus, however, was in locating the original site of the San Francisco Yacht Club.
"It took me 10 years to locate the building," Ron later shared.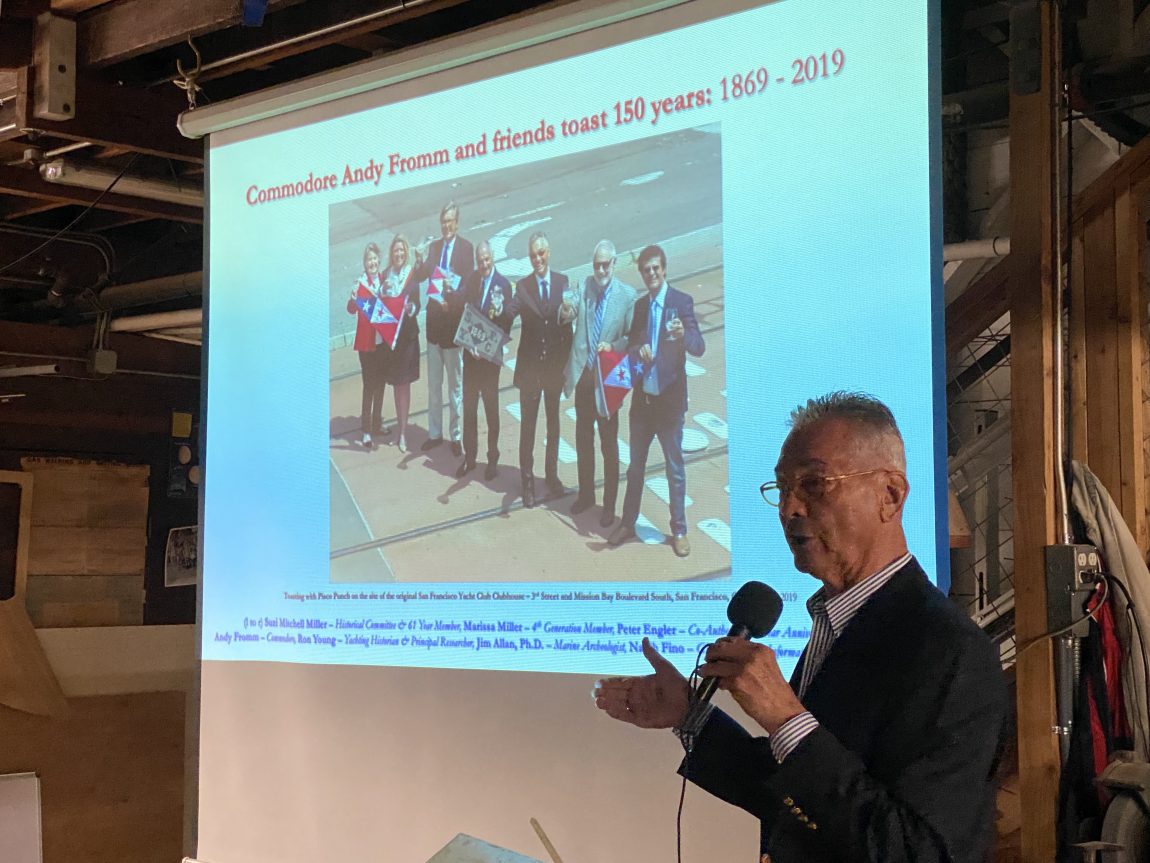 Although the SFYC's very first location was in Sausalito, where the Trident restaurant now stands, Ron was committed to finding the site of the original clubhouse in San Francisco, and as part of his research spent many hours trolling through archives at the city library and the San Francisco Historical Society on Mission St.
Here are a couple of other fun facts divulged during the presentation:
The very first yacht club established on the Bay was the Pioneer Yacht Club in 1852. It failed.
The first record of sailboat racing on San Francisco Bay was in 1855
The first rule book was created in 1860
Ron added, "Yacht clubs were formed to add order to racing; then they became social."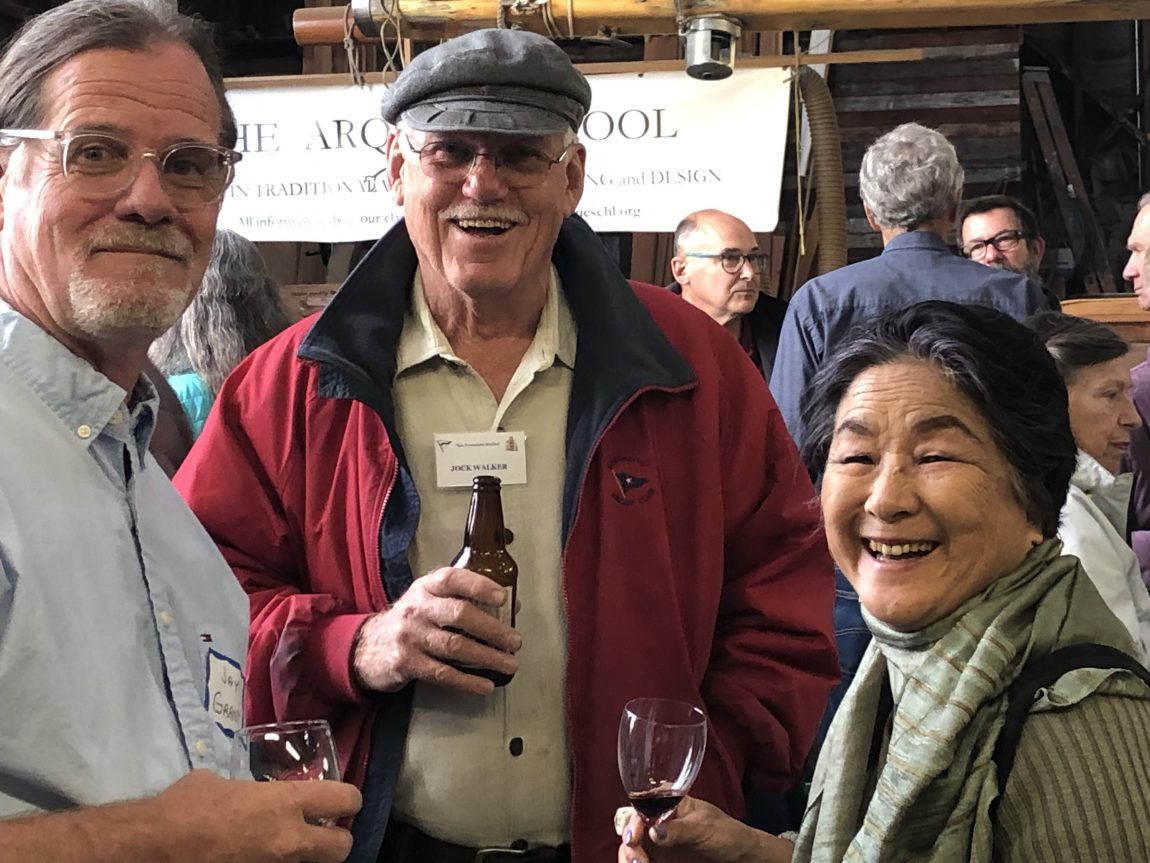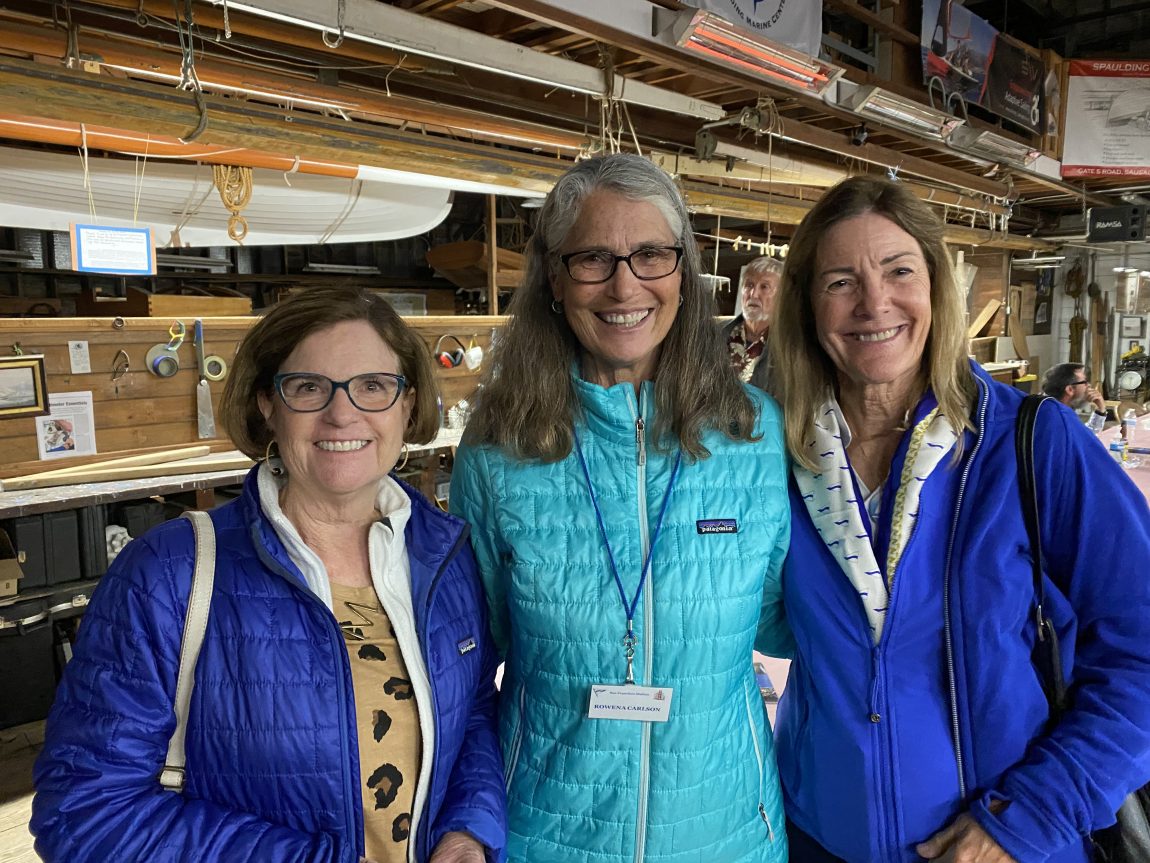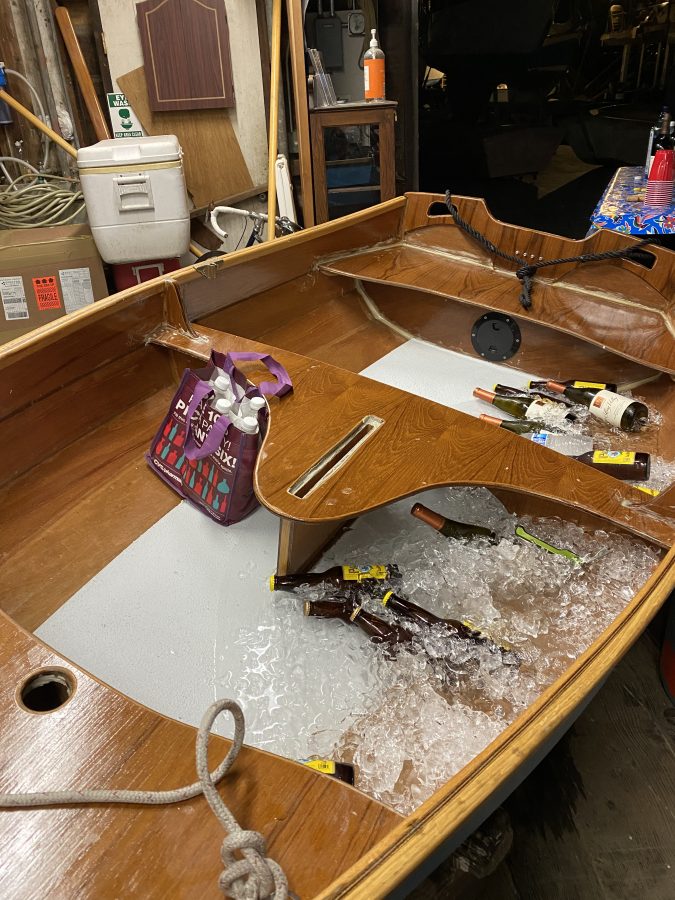 One more fun fact: Ron Young was a Sea Scout throughout his teenage years, from around age 13.
Receive emails when 'Lectronic Latitude is updated.
SUBSCRIBE