Baja Ha-Ha XXVII Passes the Century Mark
At the time of writing this update, The Grand Poobah was "tickled to report" that the 2021 Baja Ha-Ha had received 102 entries in the first six days — "the greatest number of boats in the shortest time in the rally's 27-year history." A quick look at the Ha-Ha entries page this morning showed us that the number is now 125!
Zak Crawford-Levi's Marina del Rey-based Newport 41 Bambu was entry #100. Hey, Isn't that a photo of Zak at the top of Bambu's mast?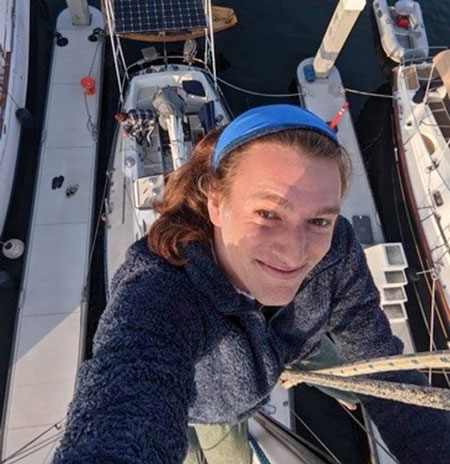 We've been getting a lot of great crew photos for the Meet the Fleet guide that will be handed out at the Kick-Off Party on October 31.
Have we got one from Diane Berol of her and her husband John's San Diego-based Pacific Seacraft 42 Celtic Song? Sure have.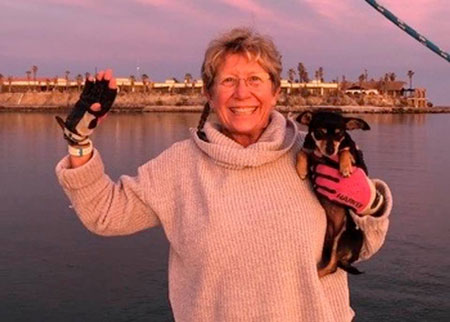 We knew that Kevin and Katie Millett of the Kalaheo, Kauai, custom 50 cat Kalewa would send a great photo because this is Kevin's fourth Ha-Ha with Kalewa, and Katie's second. They are the ones jumping up and down on the foredeck.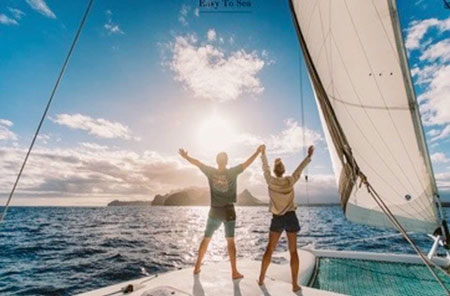 The Poobah has a special request. Whenever communicating with the Ha-Ha, always include your name, your boat name, and your entry number. And please, please, please, check the spelling on your entry form. It's a nightmare for the Poobah to have to go back and make corrections.
If you do sign up, it may take a couple of days to appear on the Ha-Ha page because Patsy, the Assistant Poobah, processes all the entries, and she's on Talion cruising the Sea of Cortez and not always in internet range. Thanks for understanding.
Receive emails when 'Lectronic Latitude is updated.
SUBSCRIBE