Aussie Rower Launches Second Attempt at Ocean Crossing
At the end of May we brought you the story of Aussie rower Jason Harrison, who was departing San Francisco Bay on a 200-plus-day voyage across the Pacific to his homeland, Australia. Jason was attempting to break the record set by ocean rower John Beeden, who made the journey in 208 days. Unfortunately Jason's record bid has been defeated this time. The rower encountered problems with his rudder and autohelm when he was only three days into his voyage. It seemed the Pacific weather was determined not to let paddle-craft cross this season, as Jason was caught in weather conditions similar to those that caused ocean kayaker Cyril Derreumaux to initiate a USCG rescue on June 5.
"I spent five days and five nights in the storm," Jason told us last week from Monterey. By this time he was 100 miles offshore and had to make his way back to land. "I used an emergency sail to get part of the way, but then I had to row three to four days back up the coast to get to Monterey." To add to his dilemma, Jason's tracker hadn't been functioning, which accounts for the large blank on his Garmin page. "I've always been a bit of a loner anyway," he laughed.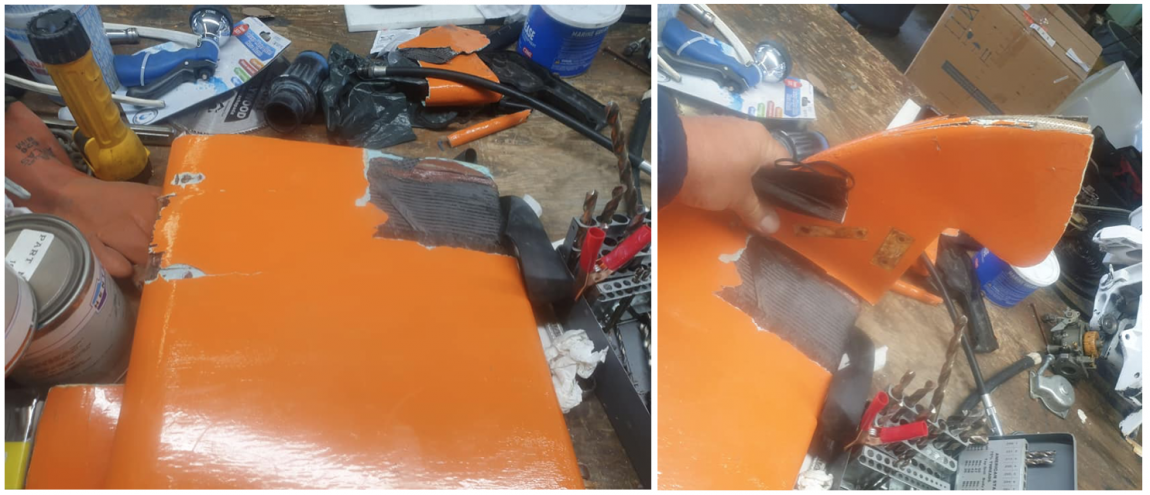 Although he didn't feel he was in any immediate danger, Jason advised the Coast Guard of his situation. "They flew overhead at some point. I imagine they were looking out for me."
After spending a month in Monterey conducting repairs, restocking, and reevaluating his journey, Jason is planning to set out again this week. "I was never in for the record this year," he conceded. "Hawaii is manageable, but if the weather pushes me south I might end up in Mexico." That said, the adventurer's 8.5-meter rowboat carries enough supplies for 240 days." By comparison, John Beeden rowed a 6.5-meter craft on his Pacific crossing. Beeden ran out of food before reaching Australia and had to restock in Vanuatu, which meant he was unable to include "unassisted" in his record claim.
Jason Harrison's Facebook page "2021 USA to AUS Pacific Ocean Solo Row" describes his journey as "Rowing Solo in an 8.5-meter Ocean Row Boat unassisted from San Francisco, USA, to Cairns, Australia" — the same start and finish point as Beeden. And although he intends to row unassisted, Jason acknowledged that to even attempt his voyage, he's had an abundance of help and support from Bay Area businesses and locals.
Right from the start Jason's voyage was delayed for six weeks while he waited for the freight company to deliver his boat. "The motel costs were three times the amount of mooring fees, then tried to depart two days later but was unable to leave because of my desalination machine hose fitting, and other issues due to time and weather," he wrote on his Facebook page. But in true sailor style, it was the community that helped bring Jason's dream to fruition.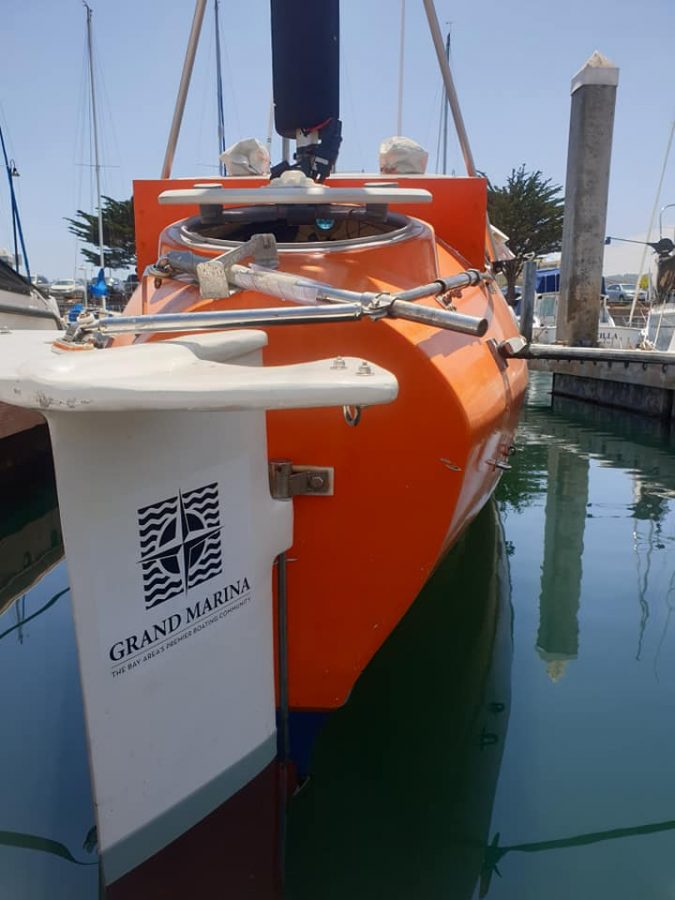 "The hospitality, the kindness and generosity!" he exclaimed. "Chris and the crew at Grand Marina in Alameda were absolutely awesome. Bill at Spaulding Marine Center helped me with my watermaker. He came all the way over to Alameda to fix it, and didn't charge me a thing! And Galen at SeaTrek, and my Sausalito dock neighbors Tim and Olga who fed me and and looked after me. The community is just awesome.'
While Beeden set out on his voyage with the sole purpose of setting a new record, Jason is approaching his voyage from a slightly different angle. The record is still a goal, but with a broader purpose.
"It's how you push the direction of the adventure — the environment, politics, plastics. All the things humans face in society," he told us. "I want to raise awareness, educate and grow young, developing minds in areas that would improve the life of all Australians and people from around the world."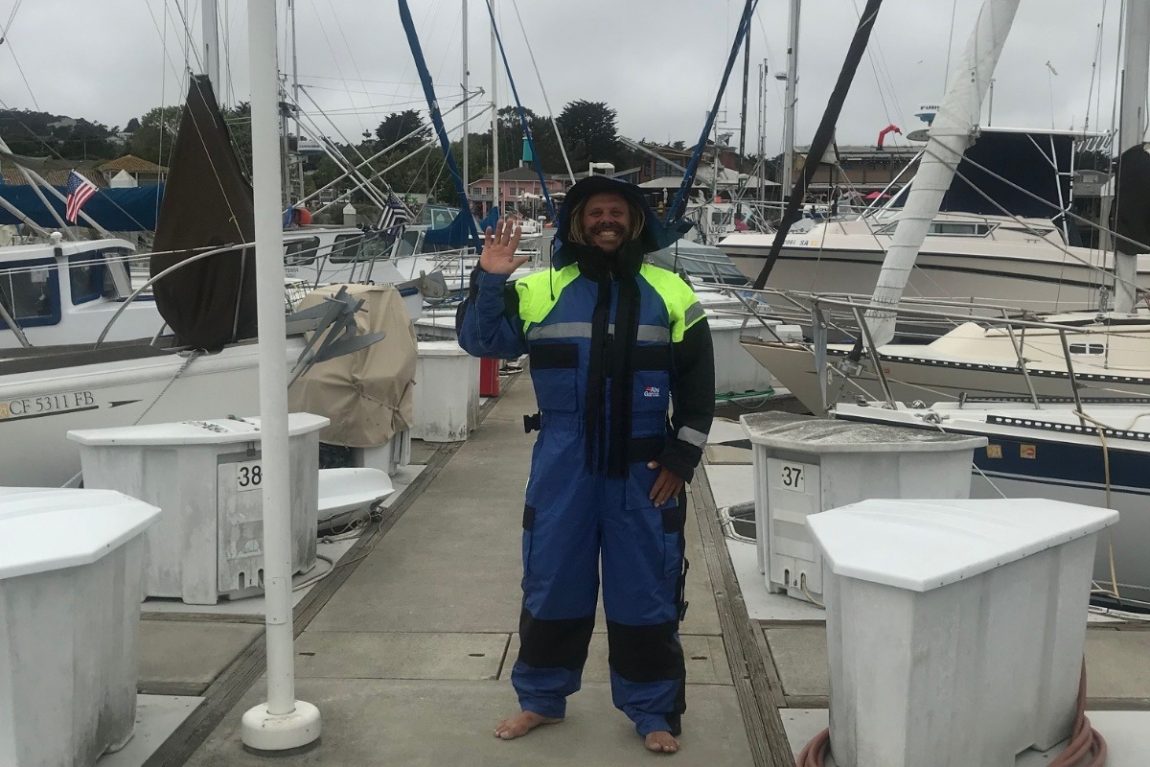 When we spoke with Jason on Friday, he was planning to set off today, but due to a forecast of strong winds, he's pushed his departure back to Wednesday. We'll aim to bring you an update later this week. In the meantime, you can check out Jason's adventure on his Facebook page. And if you'd like to become part of the "awesome sailing community" that's supported him so far, you can contribute on his GoFundMe page.
Receive emails when 'Lectronic Latitude is updated.
SUBSCRIBE