Attempted Sailboat Bottom-Cleaning Goes Sideways
Sausalito's waterfront was turned into a temporary boatyard when two sailboats were careened on the Dunphy Park shoreline Saturday morning. When Sausalito police officers arrived on the scene the owners told them they had brought the boats ashore to scrape and clean the bottoms. The owners were informed their process was illegal.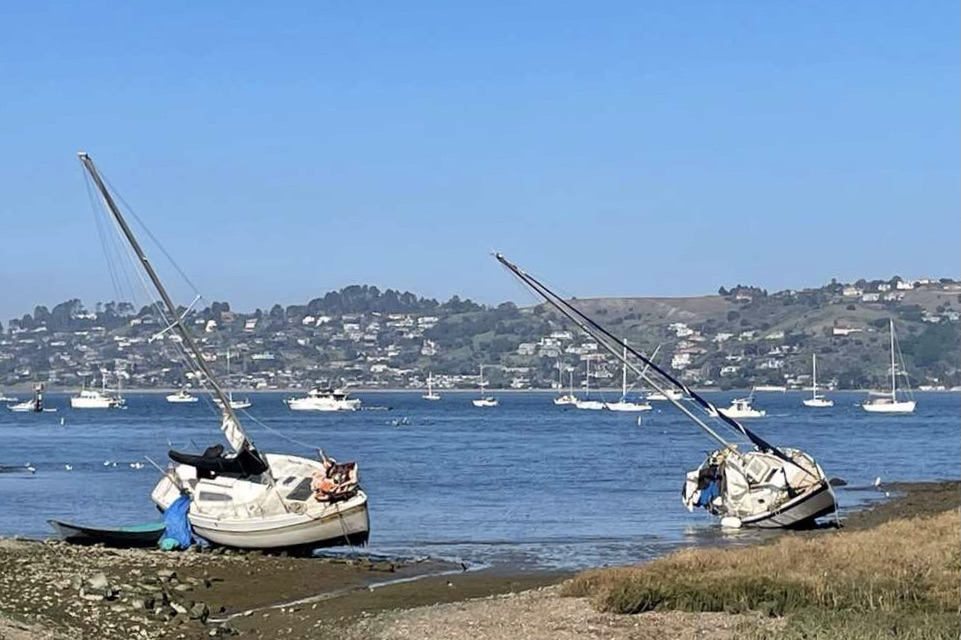 According to a Sausalito PD press release, the owners had initially refused to move the boats and were later each issued a 72-hour warning. Failure to comply would result in the boats being towed and impounded at the owners' expense. As the foreshore on which they had landed is under the jurisdiction of the City of Sausalito, the unnamed skippers were also cited under the city's Municipal Code section 16.04.070 — a misdemeanor with a potential penalty of $500. (Not a lot to pay for a bottom cleaning, if you can get away with it.) According to comments on social media from a local who witnessed the scene, "As soon as the police left, the work resumed."
However, the situation later went sideways. While one of the boats successfully sailed away, the other remained, became stuck in the mud, heeled over, and filled with water, its removal now requiring a salvage team. Pollutants emerged from the sunken vessel, and Parker Diving Service was called in to place a protective boom around the vessel in an attempt to contain contaminants that were seeping into the Bay.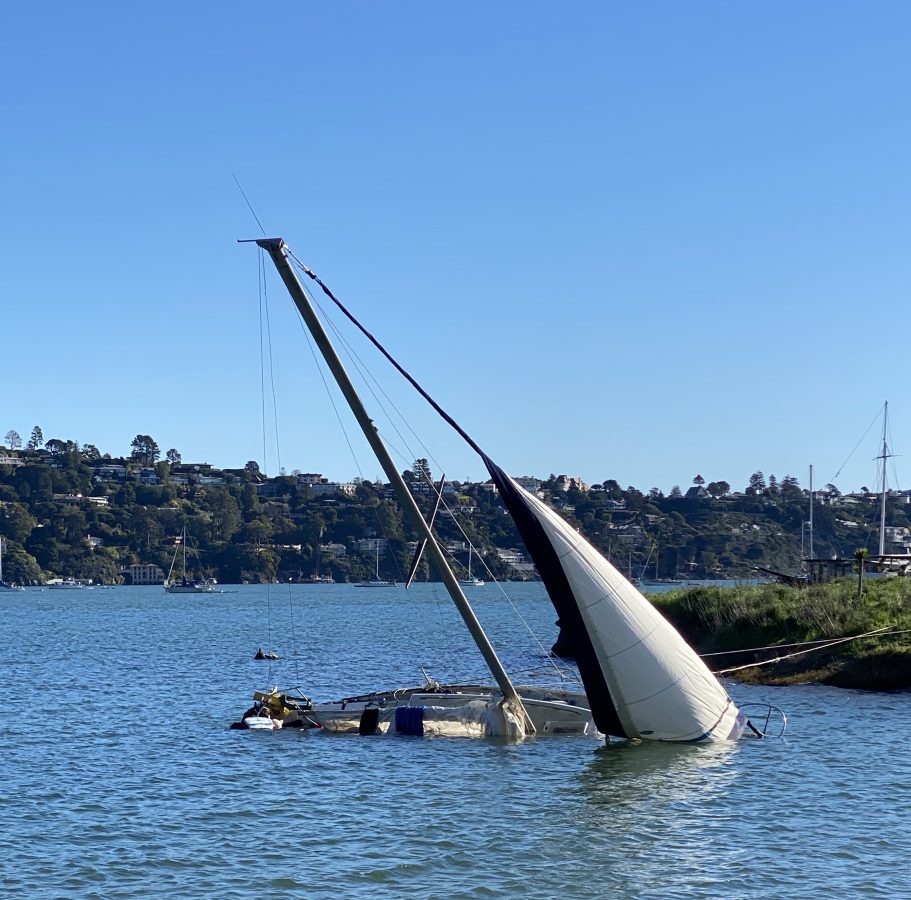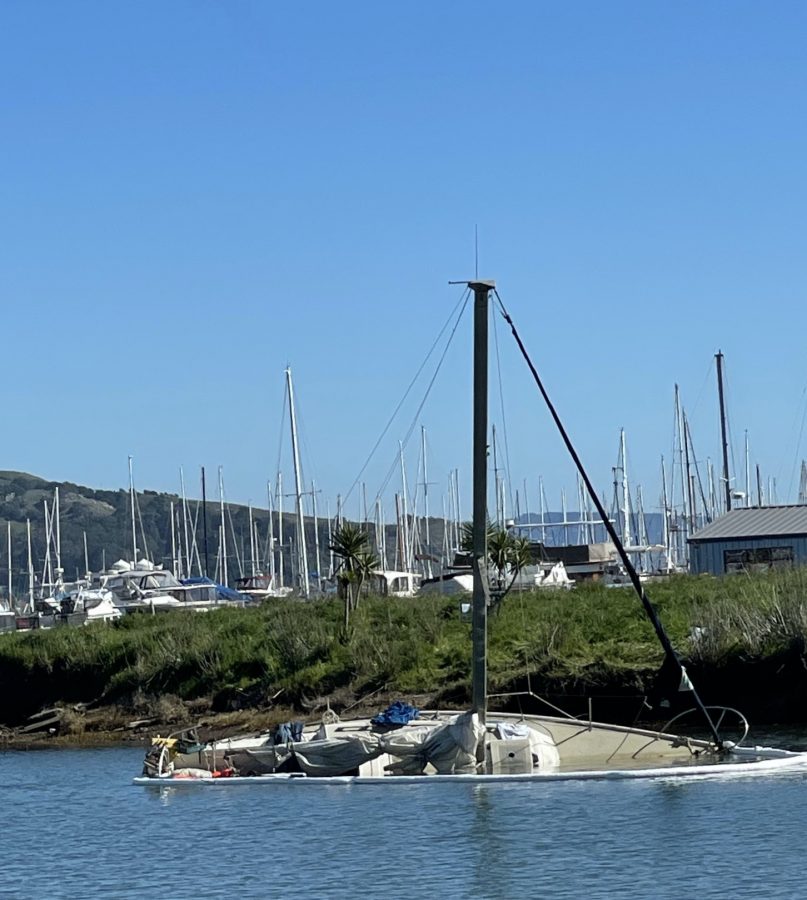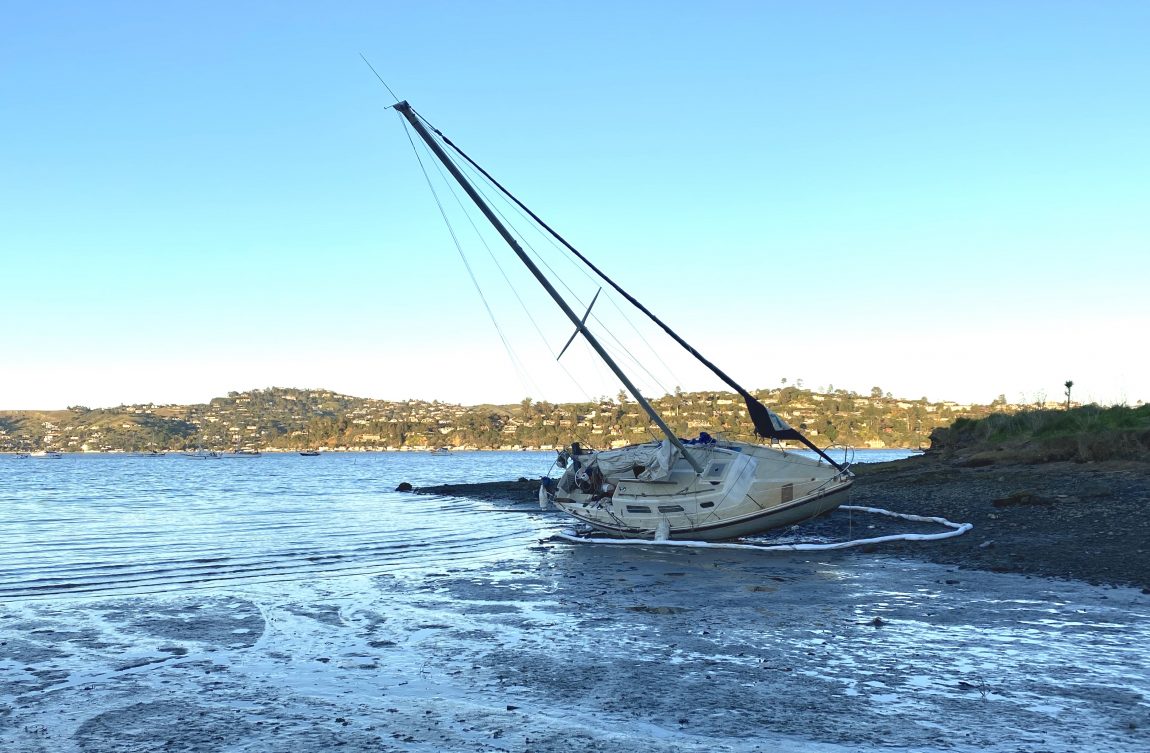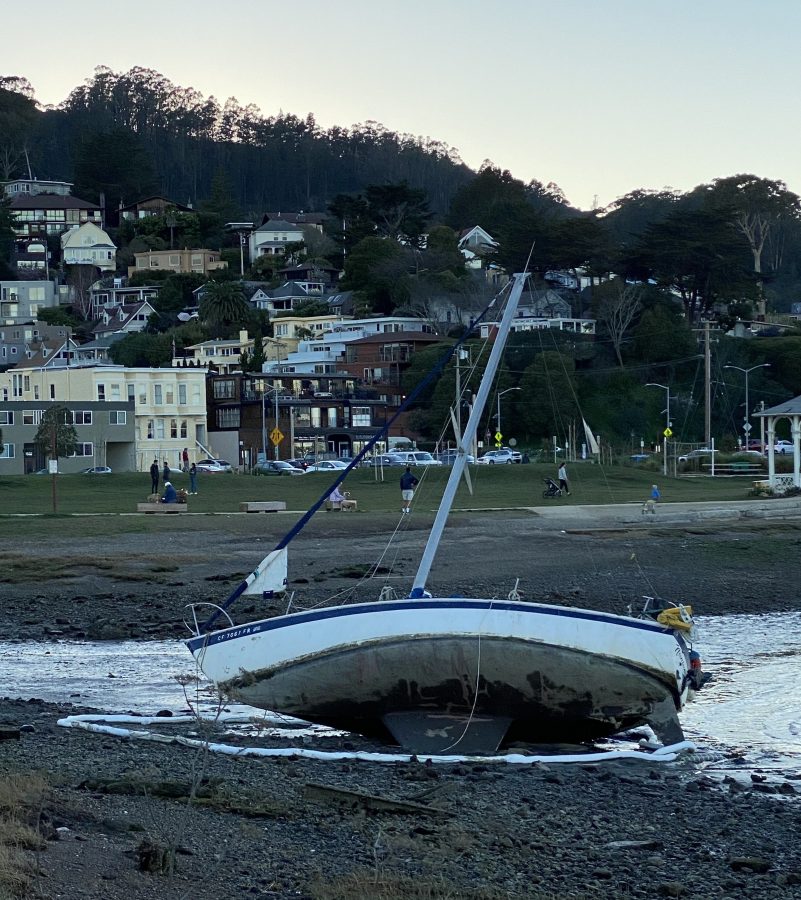 On Thursday, the remaining sailboat was salvaged by a Parker Diving team, with boats from the PD, Coast Guard and RBRA keeping the area clear of onlookers. When Latitude 38 arrived on the scene the sunken vessel was being pumped out in preparation for towing.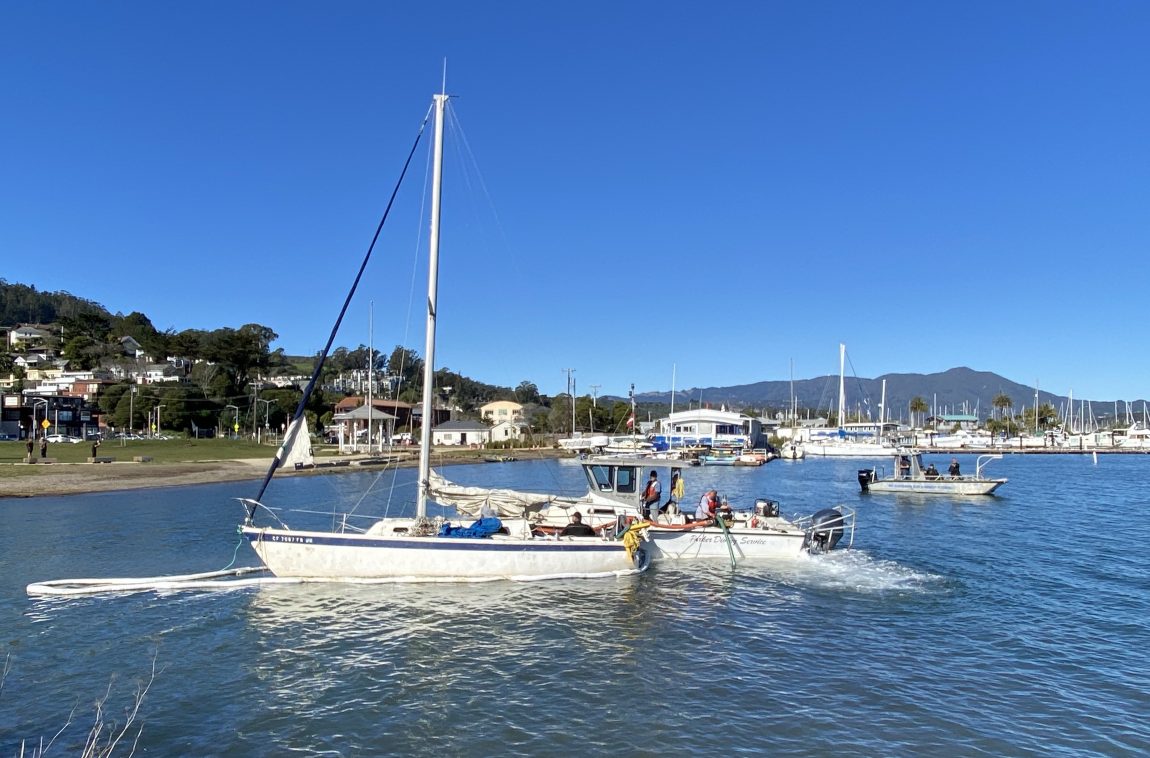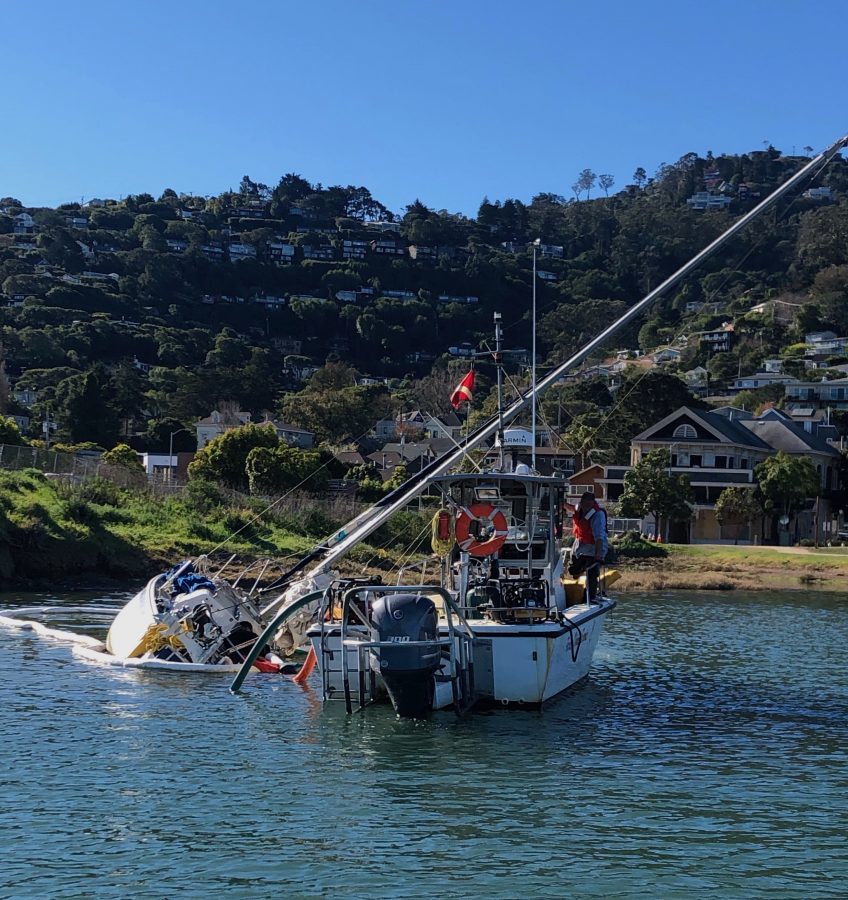 Richardson Bay Regional Agency acting harbormaster Jim Malcolm told us the Sausalito police had called him on Saturday morning to seek the agency's expertise and assistance. A former USCG boatswain's mate master chief petty officer, Malcom told us they had a saying in the Coast Guard, "When ships were made of wood and men were made of steel …" He acknowledged the practice of careening boats to clean and work on the bottoms was not uncommon back in the days when there were no engines or other potential threats to the environment. But he added that it required a certain degree of knowledge and daring. "It's not just as easy as beaching your boat and waiting for the tide to float it."
The salvaged boat has been towed away, its fate as yet unknown, but we understand it will not be returning to its anchorage on Richardson Bay.
Receive emails when 'Lectronic Latitude is updated.
SUBSCRIBE