Angel Island Ferry To Go Electric in 2024
"They" have been saying it will happen, and over time, it actually is happening. As electric propulsion becomes more refined, it has also become more mainstream and is finding its way into all areas of the transport sector. In the latest local "electrification" news, Angel Island Ferry has announced a partnership with PG&E to develop California's first zero-emission, electric propulsion short-route ferry beginning in 2024.
The announcement was released in PR Newswire earlier this week. "We are very excited that the Angel Island will be the first of the short-run ferries in California to be 100% zero-emission, as our company continues supporting the natural environment of the Bay and our beautiful state park," said Captain Maggie McDonogh, fourth-generation owner and operator of the Angel Island ferry.
PG&E's EV Fleet Program helps medium- and heavy-duty fleet customers easily and cost-effectively install charging infrastructure via construction support and financial incentives. Through the collaboration with Angel Island Ferry, PG&E plans to bolster electricity transmission to the ferry terminal and support the installation of charging infrastructure to help power the 59-ft, 400-passenger vessel.
"We are excited to support and collaborate on its conversion to an electric propulsion vessel," said Lydia Krefta, PG&E's director for clean energy transportation. "For years, PG&E has been leading the way toward California's clean energy transportation future and supporting our customers as they electrify their vehicle fleets. This partnership marks a significant expansion of our resources beyond land-based electric vehicles, and it demonstrates how we deliver for our hometowns and in support of California's clean energy goals."
California-based company Green Yachts will transform the Angel Island to an electric propulsion vessel. Green Yachts managing broker Graham Balch said the project wouldn't be possible without sufficient electrical supply for fast charging between ferry runs. Compared to an electric semi-truck requirement of two kWh to go one mile, the Angel Island requires 30 kWh to go one mile. "The increased energy requirement per mile shows the significant challenge associated with electrifying the marine sector," Balch said.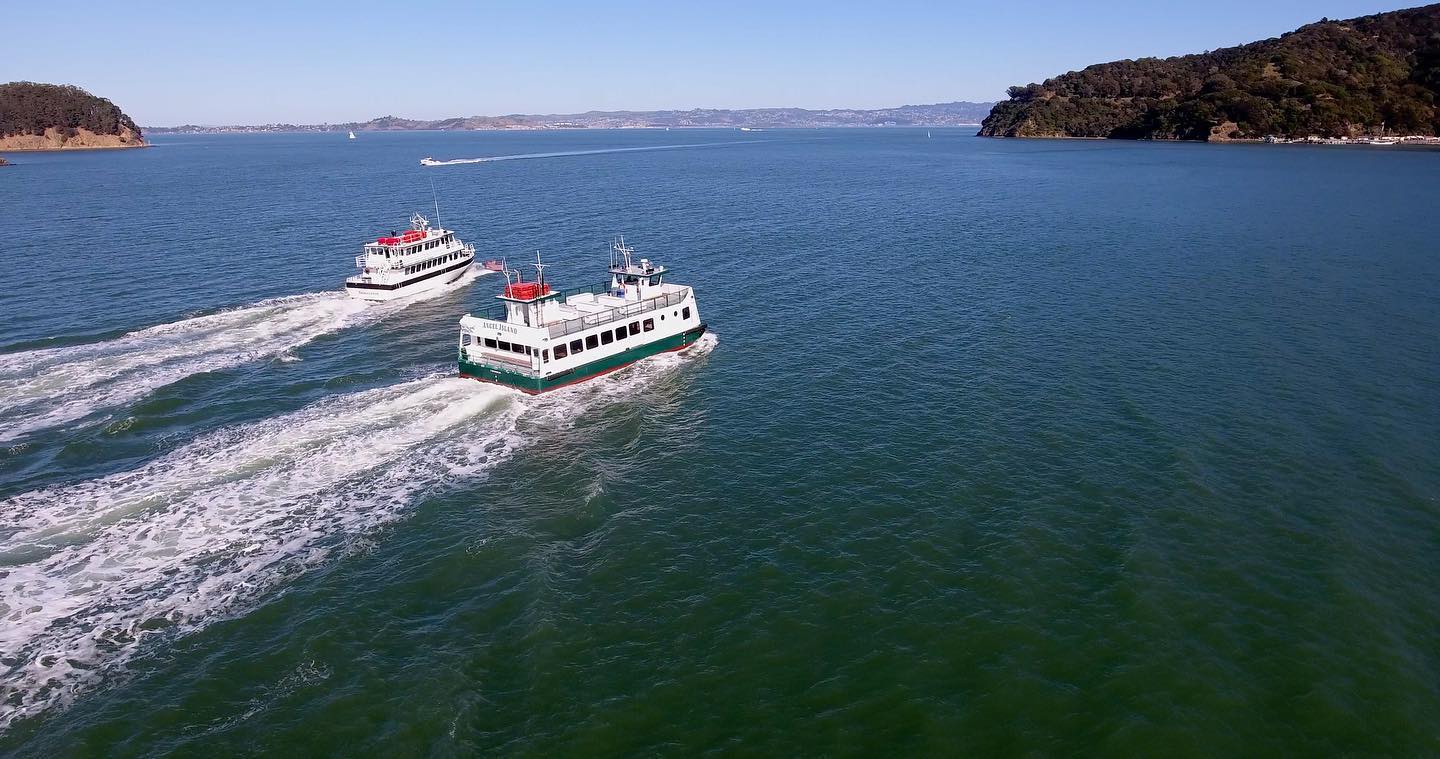 Captain Maggie McDonogh said the project could not proceed without the support Angel Island Ferry receives as a participant in PG&E's EV Fleet Program."It shows that PG&E supports small family-owned businesses like ours that are trying to reduce emissions."
We look forward to seeing the result of this project and the future electrification of other major ferry services across the Bay.
Receive emails when 'Lectronic Latitude is updated.
SUBSCRIBE