A Bridge Too Far for Jeff Bezos?
How much is too much?
At what point do wealth and the trappings of success become excessive, extravagant and extreme? Is there a line, or an unspoken social contract?
In the Netherlands, a proposal for the temporary dismantling of a historic bridge to make way for a new superyacht reportedly built for West Coast sailor Jeff Bezos was, for some people, a step too far. Stories about the bridge quickly rippled through the internet, stoked ire, and now seem to symbolize an idea both incontrovertible and difficult to articulate.
In early February, a Dutch public broadcaster announced that the city of Rotterdam had said that it would dismantle the middle section of 95-year-old Koningshaven Bridge to accommodate the passage of Y721, the 417-ft, three-masted sailing megayacht said to have been commissioned for the founder of Amazon. The New York Times reported that a few days after the initial announcement — and in the midst of a brewing kerfuffle — officials said they had not yet approved the plan, but had received a request from the shipbuilder, Oceanco. In a statement, the city said it would assess the environmental and economic effects of the plans, and that Oceanco would cover the cost of deconstruction, and restore the bridge "immediately afterward."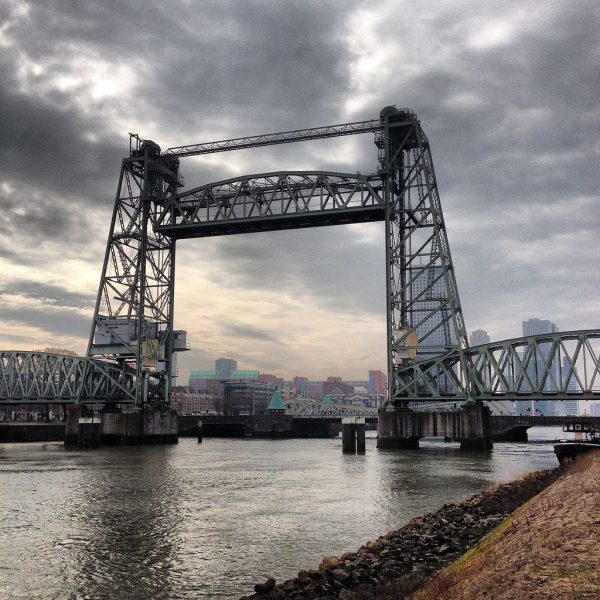 Decommissioned in 1994 after being replaced by a tunnel, the bridge — known to locals as 'De Hef' — is a national heritage landmark of restored, postwar Rotterdam. A Dutch writer told the Times that when the city proposed removing the shuttered bridge in the 1990s, there were "major protests."
The notion of messing with De Hef has sparked new protests, as nearly 5,000 people have signed up on Facebook for the event, "Throwing eggs at superyacht Jeff Bezos."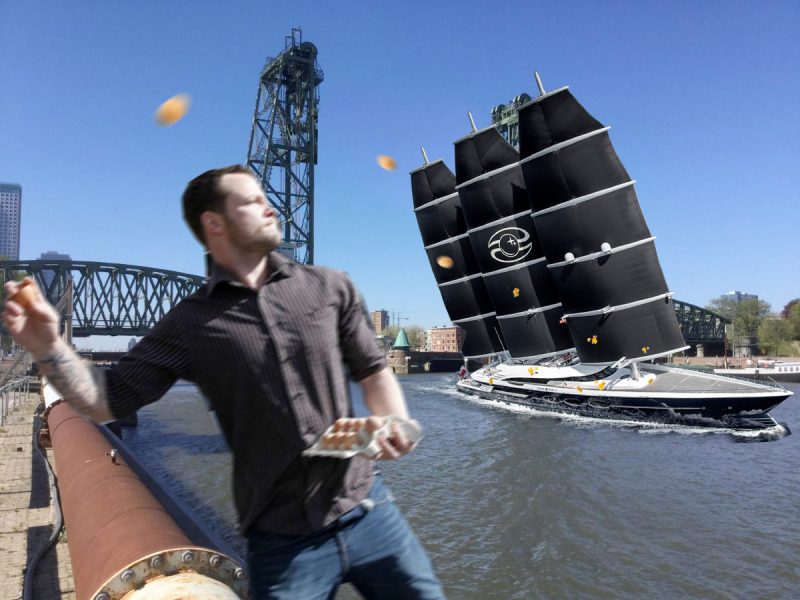 What, exactly, are people so outraged about? What was the transgression? We ask again, where is the line? Is it boats over a certain footage — say 400-ft? Is it when you have a 246-ft tender for the superyacht? Is it when your boat is so big that you have to literally dismantle public infrastructure to pass through?
Has the pendulum swung too far? Did the pendulum climb aboard a rocket curiously shaped like a penis and blast off into space? When does one go from being successful and rich to being ostentatious? In the parlance of our time, at what point does someone become a douche?
This is where extremes start to color the debate. Figures like Jeff Bezos are portrayed either as cartoonish, mustache-twisting villains, as Dickens characters, as Bond villains, or conversely, as heroes, as job creators, as John Galt incarnate, as visionaries for whom we, as consumers, reap the benefits of their genius.
Titans of industry — especially Jeff Bezos — become lightning rods for larger political conversations.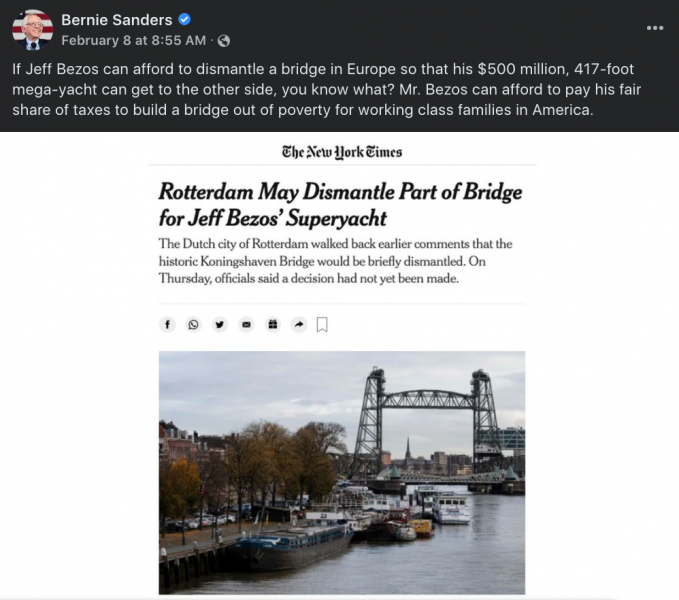 So what does the De Hef bridge really symbolize?
This is where we drift into territory that surely all of you come to this sailing magazine and website to discuss: marginal tax rates, capital-gains taxes, and the success and failures of the monetary policies of capitalism and socialism.
Amazon has paid very little in corporate and federal taxes over the last few years, and cities often pay Amazon millions of dollars to open new warehouses. "Where in Wealth of Nations did Adam Smith write that this is how the 'Invisible Hand' should work?" said one Latitude reader when we wrote about Jeff Bezos' "excesses" a few months ago. "[Bezos'] fortune is a policy failure, an indictment of a tax and transfer system and a business and regulatory environment designed to  supercharging the earnings of and encouraging wealth accumulation among the few," The Atlantic wrote.
Most Latitude readers were overwhelmingly supportive of Bezos in our previous story. "A person has the right to spend what he earns on his creation without being sent on a guilt trip for doing so," said one reader. "When I make my billions, I will be able to judge Jeff Bezos," said another. Several people said that Bezos had created millions of jobs, and that some amount of wealth circulates, recycles, and trickles down.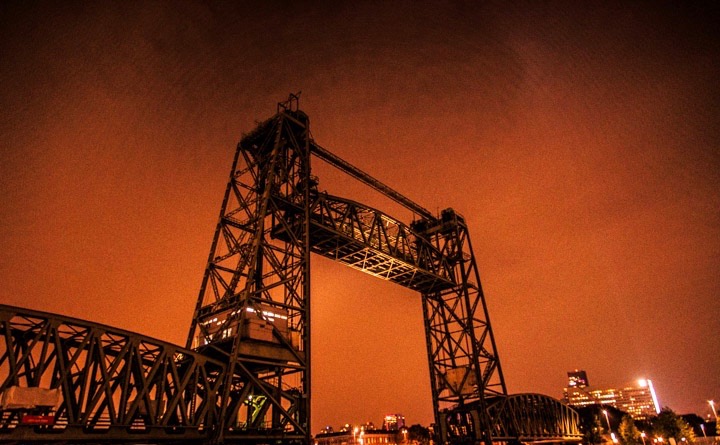 If you comment on this story, then we challenge you to go beyond the usual talking points and the extreme tropes of what billionaires are perceived to be — either the hero or the villain. We are asking for nuance. We are asking: How much is too much? What would be a bridge too far?
Receive emails when 'Lectronic Latitude is updated.
SUBSCRIBE