In an era when it feels as if we're turning back the clock in many unfortunate ways, we paused on Sunday to appreciate some of the beauty from the past. Last weekend's Master Mariners Wooden Boat Show demonstrated the everlasting beauty of wood, brass and traditional-design elegance, cared for by loving owners.
The annual event gathers many of the Bay's most cherished wooden boats and puts them on display at the Corinthian Yacht Club in Tiburon, where the public can step aboard and explore the well-cared-for vessels. The event is also a fundraiser for the Master Mariners Benevolent Association's charitable efforts to provide education and opportunities for future generations of craftspeople.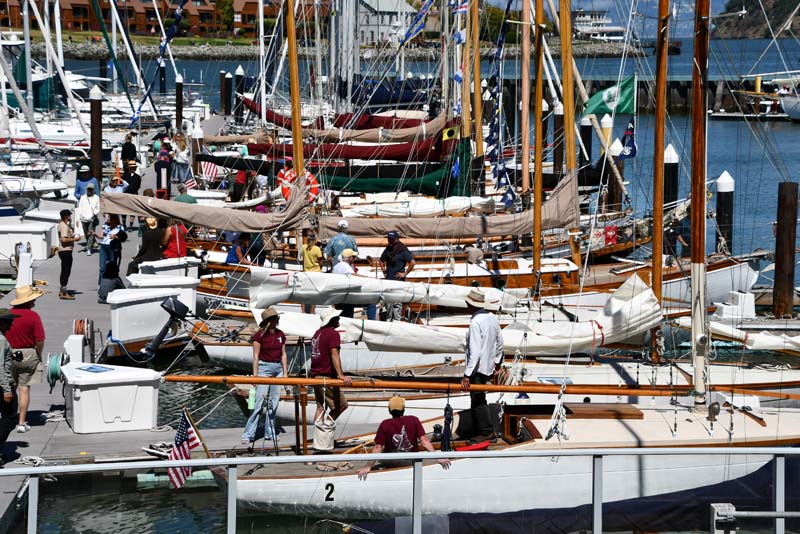 Being a judge is rarely an easy job, and trying to pick a winner from among these classics must be one of the most difficult tasks anywhere. Regardless, judges and the public managed to reach an agreement on some well-deserved winners.
The Stone Cup is awarded to the Best of Show and professionally-done restoration. The winner was Mark Sander's Nicholson ketch Hurrica V.
The Corinthian Cup is awarded to Best of Show — owner-maintained (sweat equity) — and this year went to the front-row beauty, the 51-ft Sparkman & Stephens design Kay of Gõteborg, owned by Neil Gibbs.
The Al Lutz trophy recognizes the classic that went through the biggest change in the past year. This year's winner was KC Crowell's Bear Boat, Chance, which we happened to feature in our May issue.
The People's Choice is awarded in a clean, fair, and democratic voting process by the public and CYC members. There's no lobbying, no gerrymandering, and it's essentially a pretty chill process. The overwhelming result was again the Stone Cup winner, Mark Sander's Redwood City-based, Hurrica V.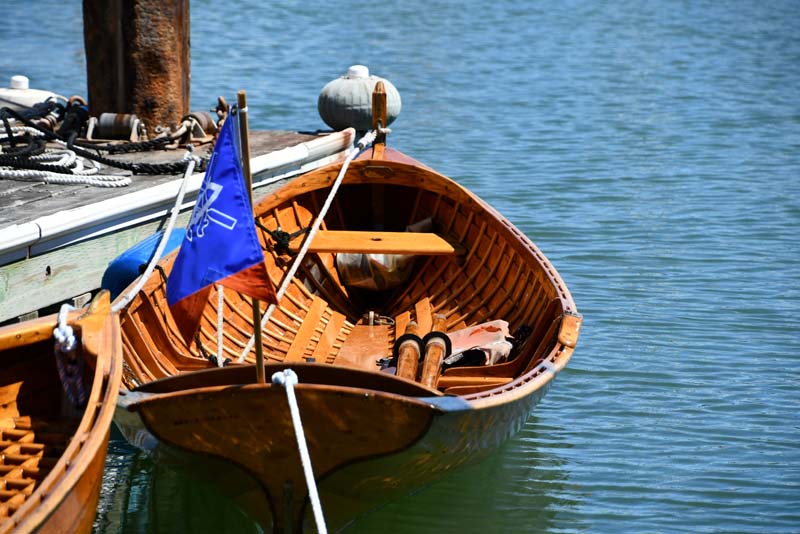 The show happened to be held on the 12th anniversary of Al Lutz's passing. Al was the much-loved skipper of the scow schooner Alma for 17 years. The Al Lutz award continues to bring Al's spirit and energy to every show.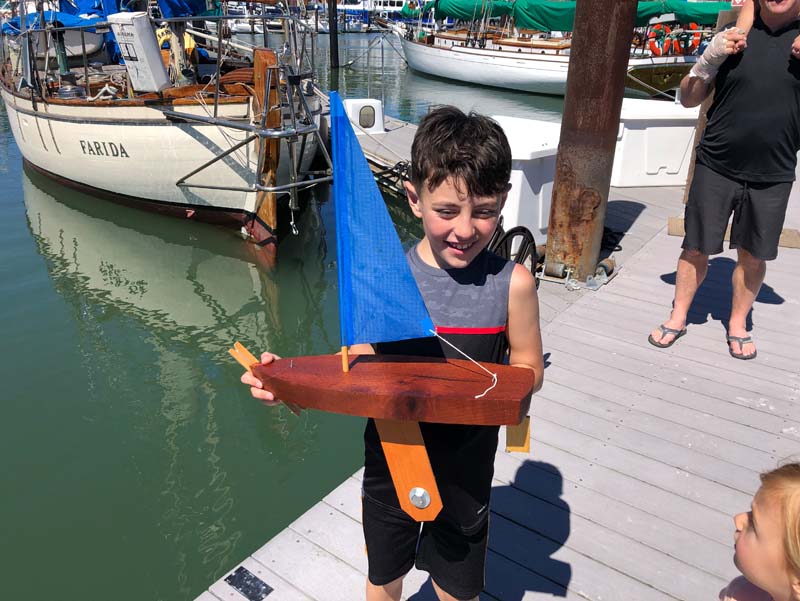 While many of our newest, sleek boats on the Bay are made of carbon, all these boats keep track of their age with carbon dating. Some are over a century old and have been rebuilt several times to keep them afloat, looking good, and often very competitive on the race course. They carry with them the stories of generations as the foundation of the formative years of Bay Area recreational sailing. It takes love, commitment and money for us all to be able to appreciate the boats from our past that still sail the Bay.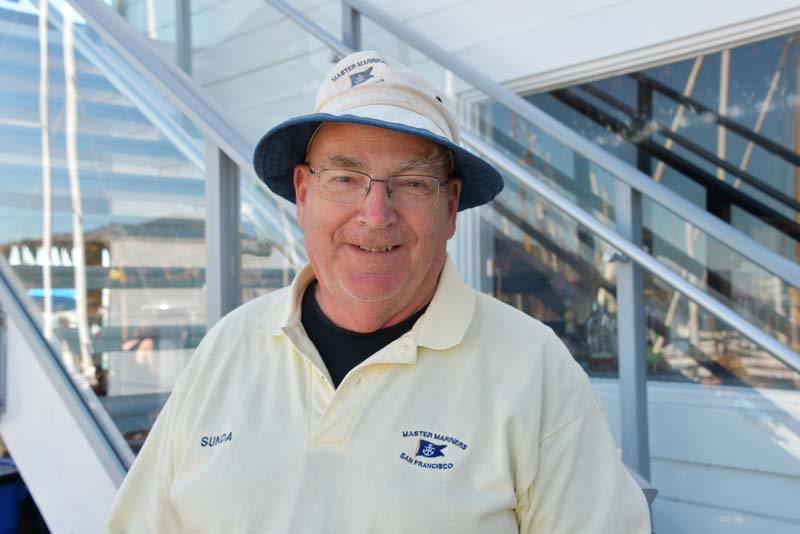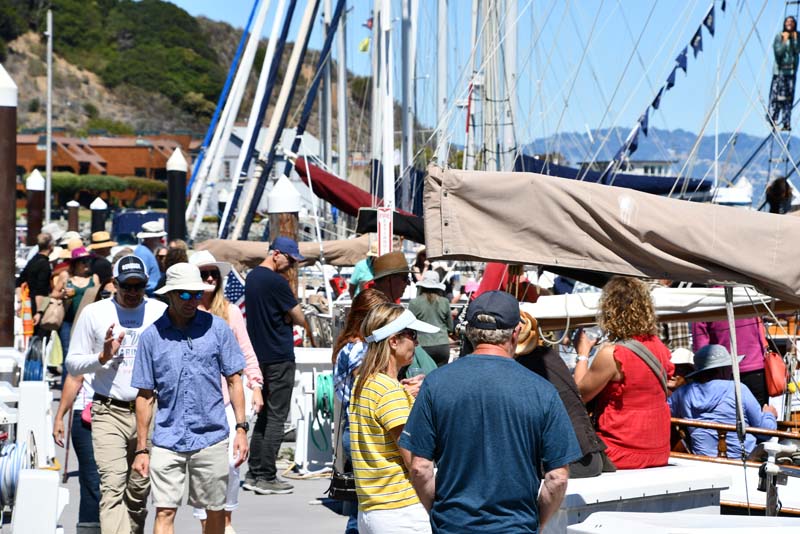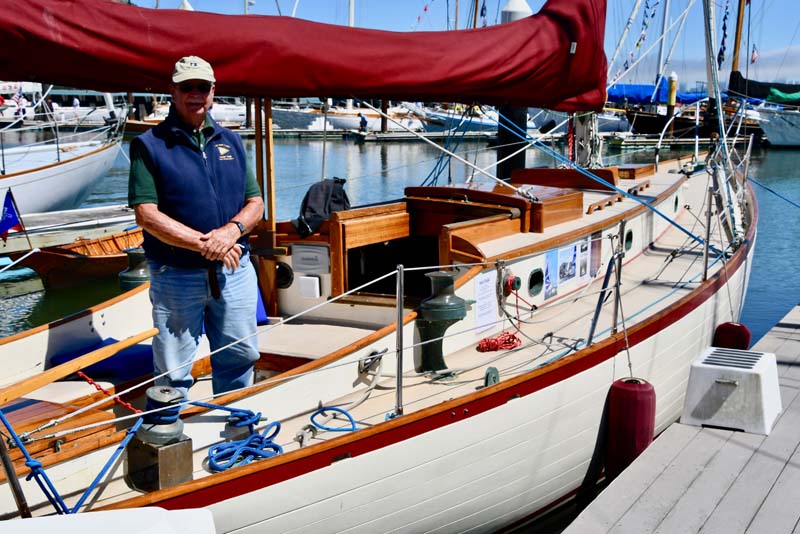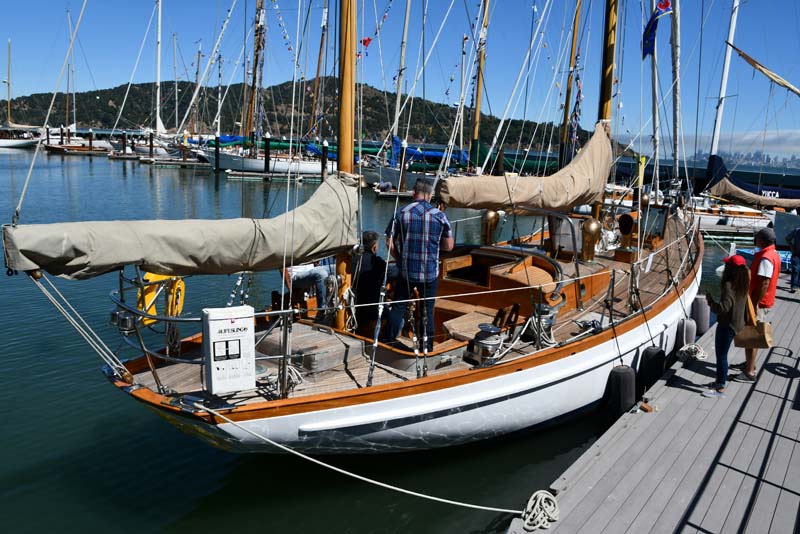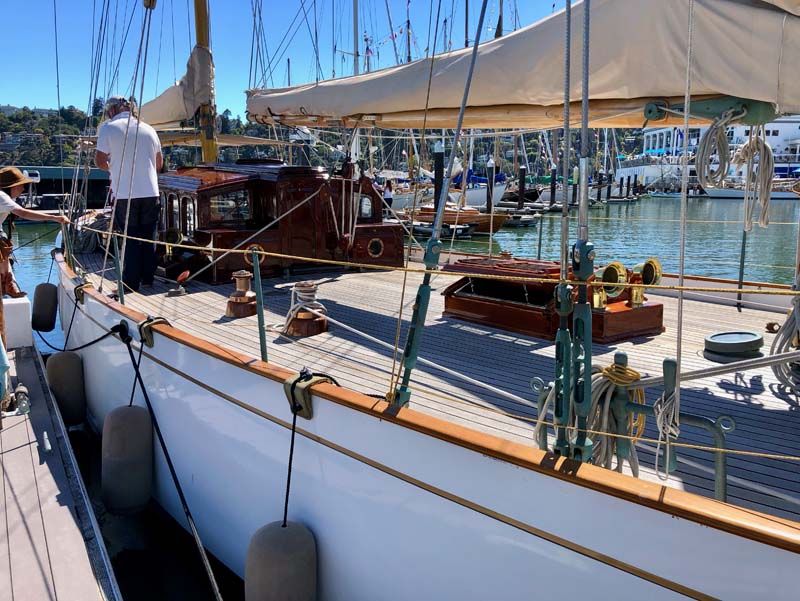 The show is over, but you'll have the opportunity to cross tacks with the classic boats while sailing the Bay and, if you missed it this year, look for the wooden boat show around this same time in June 2023. It's worth a visit.
Receive emails when 'Lectronic Latitude is updated.
SUBSCRIBE