Conditions were everything sailors had dreamed of and hoped for during the three-year wait for the return of Ullman Sails Long Beach Race Week. Schock 35s and Viper 640s vied for their Pacific Coast Championships, and Catalina 37s competed for their National title.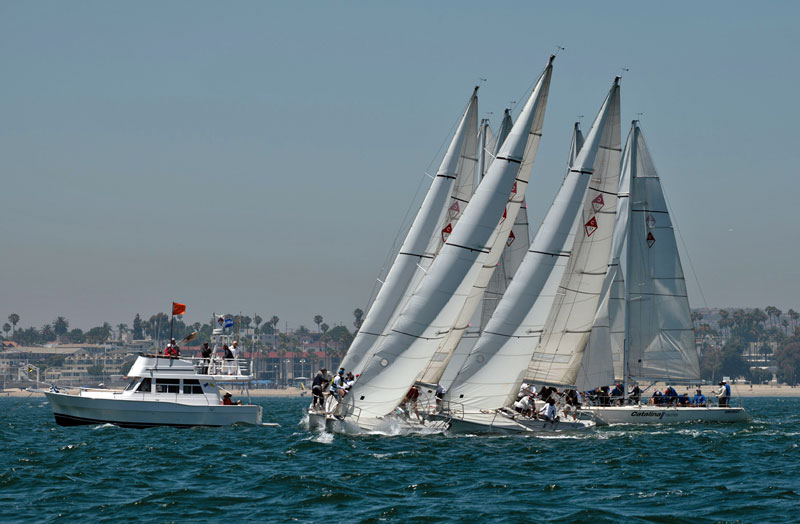 Friday
On Friday, nearly 100 entries lined up on the waters off Long Beach in a moderate breeze that gusted to 21 knots. Formidable chop added to the challenges of the day.
Long Beach and Alamitos Bay Yacht Clubs have hosted USLBRW for nearly two decades. Nightly parties cap the three days of racing. Eight one-design classes and three PHRF divisions took on a pair of windward-leeward courses on Friday. A squad of random-leg challengers toured the bay in a 17.5-mile jaunt. Races are run on three different circles, made possible thanks to the collaboration between yacht clubs.
Saturday
In Saturday's brisk southwesterly winds, LBYC and ABYC organizers pulled off three races in the PHRF and one-design classes. Random Leg sailors enjoyed a boisterous romp over choppy seas on three different courses ranging from 16.6 to 18.8 miles.
The San Francisco-based Skeleton Key dominated the J/111 class with five straight bullets, matched by David Boatner's J/35 Rival in PHRF-C. Elsewhere it was a scramble, with teams battling rivals in up to 17 knots of breeze.
Bruce Golison's San Diego YC-flagged Midlife Crisis clung to the top of the leaderboard in the 16-boat J/70 class. "My normal crew is sailing the Etchells North Americans, so we got together a group of J/70 sailors — all friends who regularly sail against each other," he said. "We've all put in a lot of time sailing J/70s in a breeze, so we got up to speed pretty quickly." Golison has campaigned Midlife Crisis — hull #26 — since 2016. "I really enjoy the class. It's a great mix of pros and amateurs and really good, fun racing."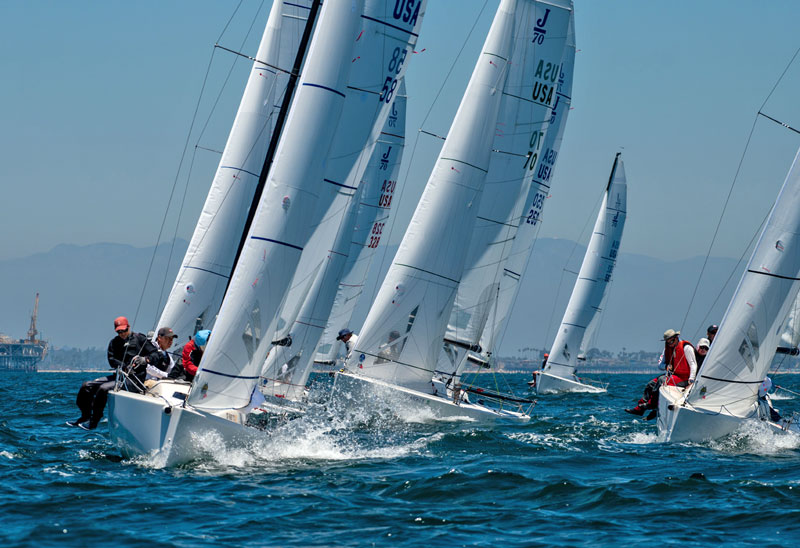 Golison's roots in this event stretch back several decades. The original race week was a big-boat IOR event. "It was around when I was a little kid," Golison explained. He started an event back to back with the IOR regatta in 1985, and after 20 years passed it off. "They still have the family trophy and team racing."
Sunday
Skeleton Key and Rival went on to notch the only perfect scorelines in the regatta. Each earned a picket fence of seven ones.
Jim Bailey's 1D35 Destroyer out of Newport Harbor YC won PHRF-B. Bailey has owned only Destroyer since December. "We got it all tricked out and have gone from zero to 60," he said. "It's been a lot of fun!" His crew includes sons Charlie, Danny and William. Bailey took a 25-year hiatus in sailing while his kids grew up, but got back into racing at his sons' request in 2017.
He reflected: "Hopefully more sailors will see how great this event is and say, 'Gee, I wish I'd shown up this year,' and decide to come next year. It is great to be back and we are hoping for even more competition in 2023."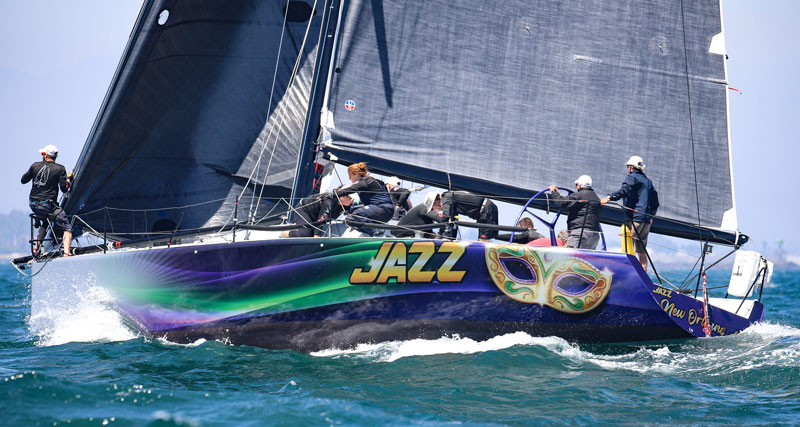 See LBYC's YouTube channel for several drone videos. Go to www.lbrw.org for full results.
Receive emails when 'Lectronic Latitude is updated.
SUBSCRIBE