A classic, evil tactic to unnerve any racing competitor is to leave some loose cotter pins, clevis pins, split rings or other fasteners on the deck to undermine their confidence that their rig will stand up. It's harder to push your boat in a windy race if you started the day finding a mystery clevis pin lying on the deck before, or during, a race.
Having recently purchased our 1989 Sabre 38 MkII, we've reviewed and upgraded the items flagged by our surveyor. One thing we did not do before purchase was a rig inspection. So we thought we should head up the mast to see what's up there.
To our untrained eyes all essentially looked fine for a rig that's been standing out in the elements for 32 years and had its standing and running rigging all replaced in 2016. We also had a rigger run up the mast, and all that was found was a scratch on the leading edge, some pitting, and signs of rust that probably came from old wire halyards.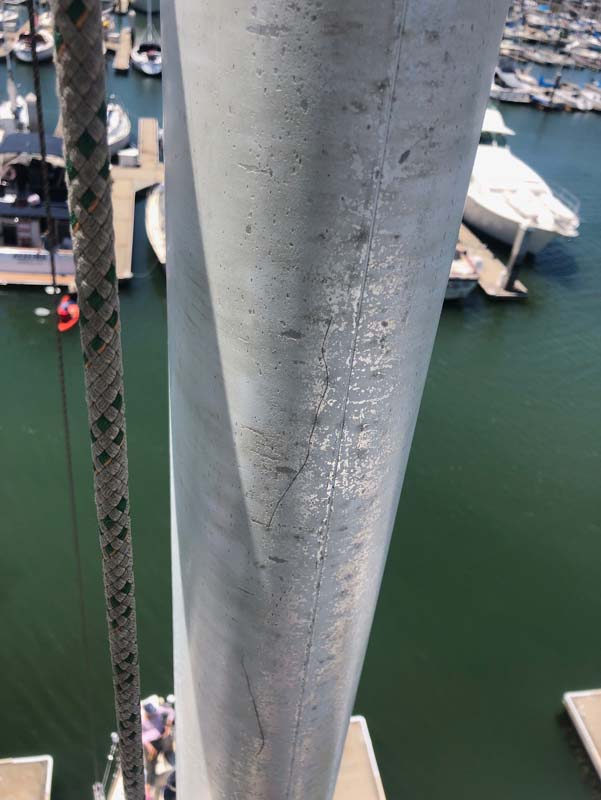 The unnerving thing was back on deck when, within a week, we found both a nut and later a split ring just lying on the deck. We glanced around, searching for the devious Friday night beer can racer who might have been trying to undermine our faith in our rig, but found none. Upon further searching we found the nut lay right about at its source, which was the lower end of the bolt holding the vang to the bracket on the mast. It's now replaced with some Loctite gel, which we hope will prevent a repeat.
The split ring was harder, until we remembered that just ten minutes before the start of the Friday night race the mainsheet had become detached from the traveler, requiring quick, emergency repairs. The air was light and all went smoothly, allowing us to put it back together before the starting gun (now horn) fired.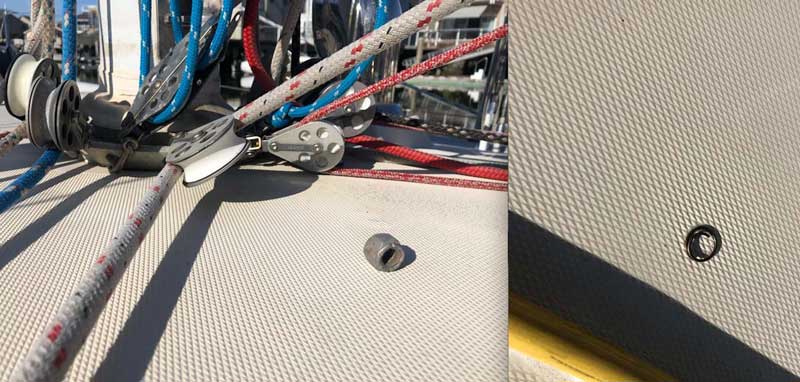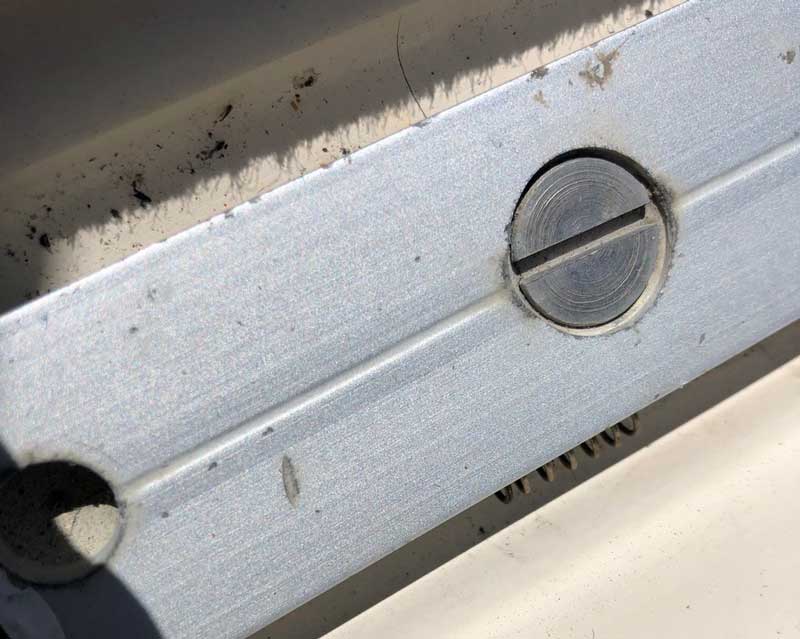 There's a lot going on at the base and top of the mast, which makes it worthwhile to have a periodic look. As this past weekend demonstrated, the Bay is a windy place, and we felt better during our two reefed-down, 30-knot apparent wind sails knowing that we'd been up the rig and found all the pins in place and everything looking solid.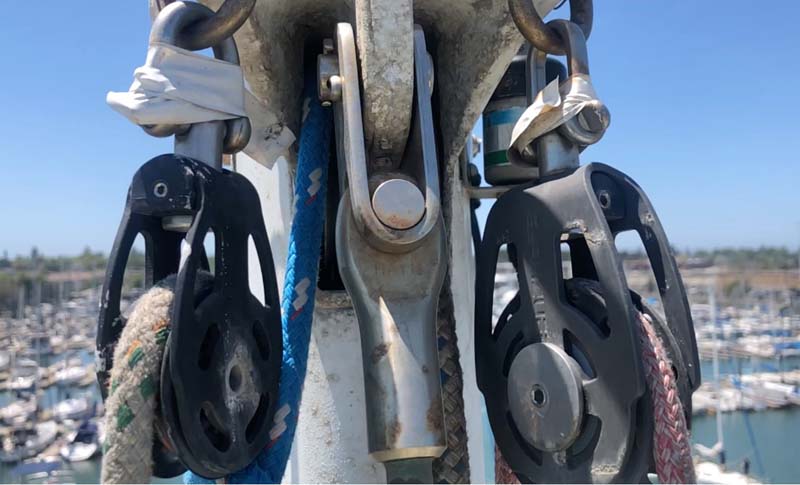 It reminds us that one of the fundamental aspects of sailing is just paying attention. When you're out on the water you're looking for wind shifts, tidelines, weather conditions, ship traffic and other factors that may impact or improve your sailing. The same is true when you're at the dock. It could be an oil change, turning the thru-hulls, tightening hose clamps, or periodically finding a friend willing to crank you up the rig. (Thanks, Randy!) It's all part of the fascination of getting to know your boat and how you and it engage with the world.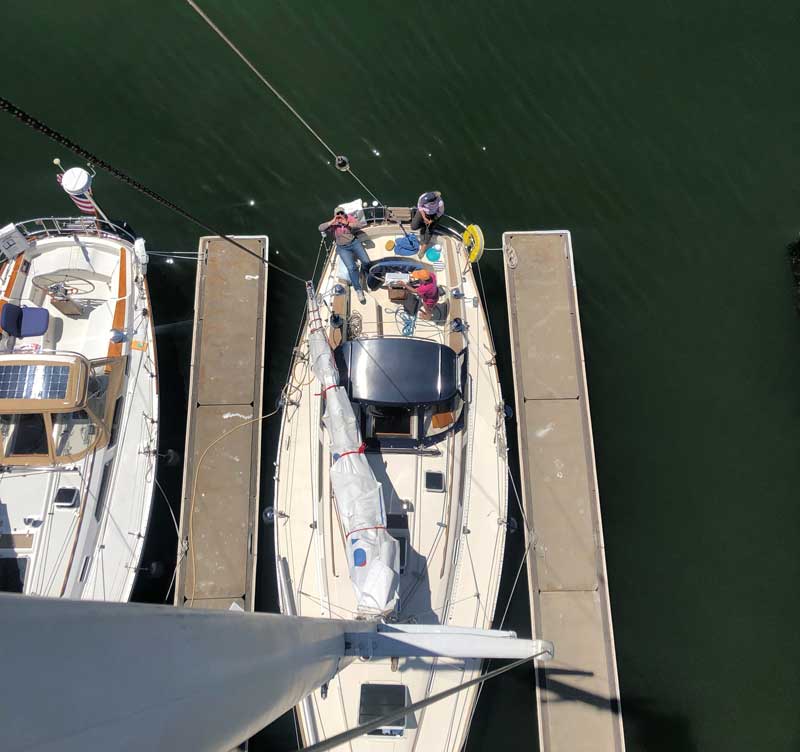 What unnerving things have you found on deck? Or what should we be checking more frequently? Should we have had a rig survey? The only question remaining for us is, did the nut and split ring fall off on their own, or do we have a truly malicious competitor with a crescent wrench and needle nose pliers?
Receive emails when 'Lectronic Latitude is updated.
SUBSCRIBE