Big Breeze, Small Boats and Foiling Boards
Opti Heavy Weather Lives Up to Its Name
The rest of the Northern California region baked in a heat wave last weekend, but the San Francisco Cityfront slipped into the solstice with full-on summer breeze, ebb chop and fog. There's a reason St. Francis Yacht Club schedules the Opti Heavy Weather regatta for June.
Photographer Chris Ray said on Saturday that "Conditions began sunny and light and turned partly foggy and 'heavy'. The green fleet — the younger sailors — went off at 10." See more of Chris's photos of the Opti green fleet at www.crayivp.com/2021-StFYC-Regattas/HW-Optis-Green-21.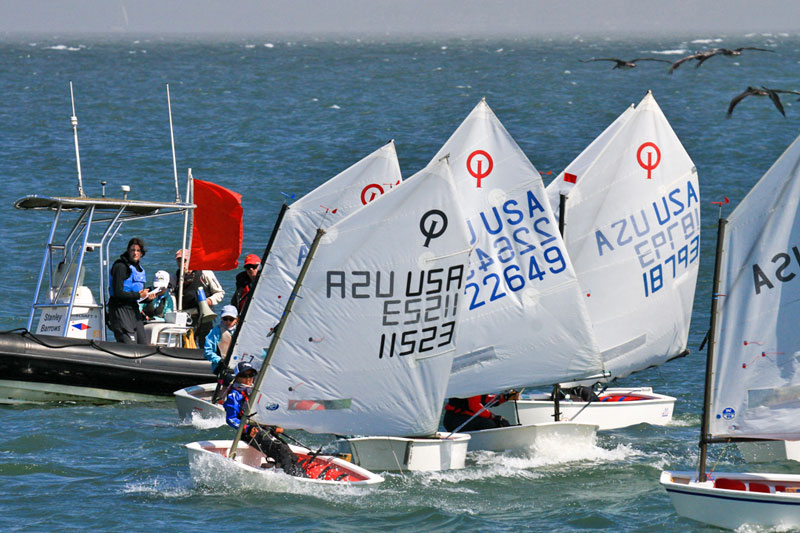 "With a noon start, the older competitors had conditions pretty much as advertised, i.e., 'heavy weather'," said Chris. See more of his gallery at www.crayivp.com/2021-StFYC-Regattas/Heavy-Weather-Optis-21.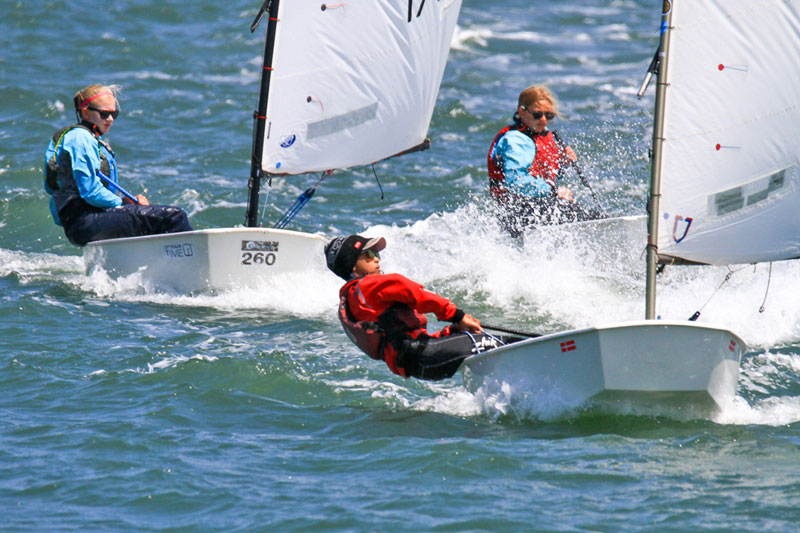 Leo Robillard of SFYC topped the 22-boat championship fleet; fellow SFYC team member Whitney Feagin led the nine-boat green fleet. See full results at https://theclubspot.com/regatta/7Y3EbhozwQ/results.
Friday Foiling Windsurf Fun at St. Francis
The night before the Opti kids had their turn on the Cityfront, Chris photographed StFYC's Foiling Windsurfers competing in their Friday series. He praised the great light and lovely setting.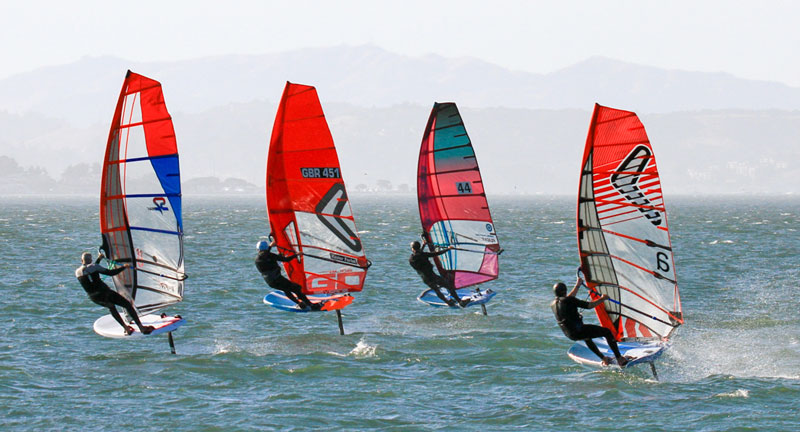 "For loads more pix see my site: www.crayivp.com/Kites-Windsurfers/Windsurfers21." Xavier Ferlet is leading the series; see https://theclubspot.com/regatta/BRWUjKEDBi/results for standings.
Kite Foil League's Delta Pro Event
The new California Triple Crown of kite foil racing kicked off in plenty of breeze in a notoriously windy venue over the weekend.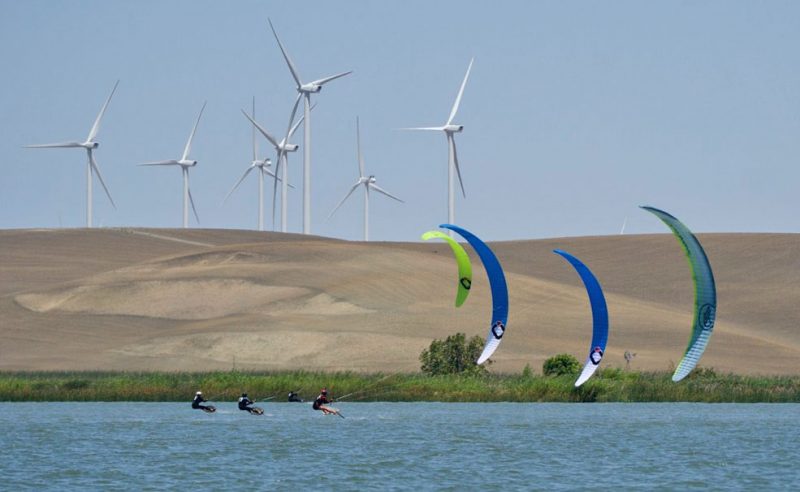 Bay Area phenoms pepper the leaderboard, but previous champ Johnny Heineken took second place to 23-year-old up-and-comer Evan Heffernan of Santa Barbara. In third place was Will Cyr; fourth went to the only international competitor, Xantos Villegas of Mexico, and fifth to Markus Edegran.
Young gun Neil Marcellini, age 21, earned a spot (sixth place) among the top group. When he was 13, Neil was the El Toro Junior champion. World champion Daniela Moroz, 20, battled with the top guys. As far as we can tell, she was the only female competitor. She placed seventh overall out of 23. Check out our profile of Moroz in the current (June 2021) issue of Latitude 38. Both Moroz and Marcellini come from Lafayette in the East Bay.
In the Masters division, 5O5 champion Mike Martin of Mill Valley claimed top honors, improving throughout the weekend to post single-digit finishes in the final five races.
The Kite Foil League's California Triple Crown series will continue later this summer with events in Long Beach and Santa Barbara. We're guessing those venues won't have quite this much breeze! For much more, see www.kitefoilleague.com.
Receive emails when 'Lectronic Latitude is updated.
SUBSCRIBE