Setting Sail and Collecting Data on the 'Pacific Spirit'
John Bergstrom sent us this account of his voyage aboard the Pacific Spirit, during which he enlisted "sensing software" to collect detailed navigation and position data.
It was a perfect spring day for sailing in Santa Cruz, CA, with temperatures in the mid-60s and light shore winds. The forecast indicated the breeze would strengthen to 10 to 15 kts later in the afternoon, creating a challenging environment for the ship's crew.
We set sail on the Pacific Spirit, chartered from Pacific Sailing, and brought along a MicroStrain 3DM GQ7 with dual antenna and RTK modem to collect navigation and position data using SensorConnect software. This is a MicroStrain GNSS navigation and attitude heading reference system produced by Parker LORD. The crew consisted of myself, an ASA-certified skipper, and three crew members with various levels of sailing experience.
We motored out of the harbor past the Walton Lighthouse, hoisted the sails with a compass heading of 180°, and sailed on a starboard tack for approximately 20 minutes, and then tacked to port on a heading of 330°. We sailed on a close reach until tacking again to a SSW heading, and so on …  yes, a truly perfect day of sailing.
After about an hour at sea, the breeze increased and the swell from the northwest rose from 4-6 ft to 6-10 ft. Steering and keeping the boat on course became harder and harder until I decided the boat was overpowered. The Catalina 32 heels a lot compared to the Beneteaus and Hunters that are similar in overall length.
We furled the jib and continued to sail close-hauled. As wind and swell increased, my data-logging laptop pitched off the bench and the USB cable disconnected from the GQ7. This ended the data collection, but not the crew's adventure. The sail was completed without any other significant events, and thankfully we did not end up stranded on an island, with a millionaire and his wife. We returned safely to dock, gave the Pacific Spirit a quick rinse, and furled and stowed the sails.
Later that evening, I used a Python script with MicroStrain's Instruction Protocol (MIP) to plot the GPS data and the extended Kalman filter (EKF) data on Google Earth.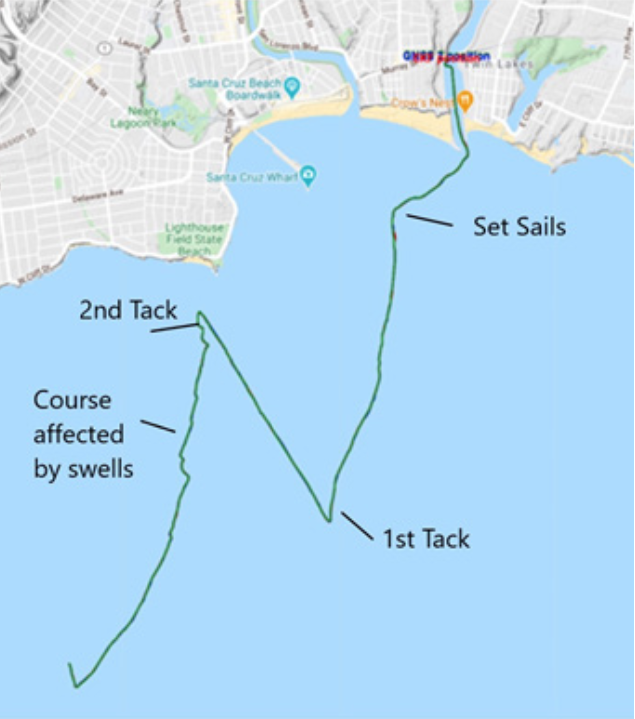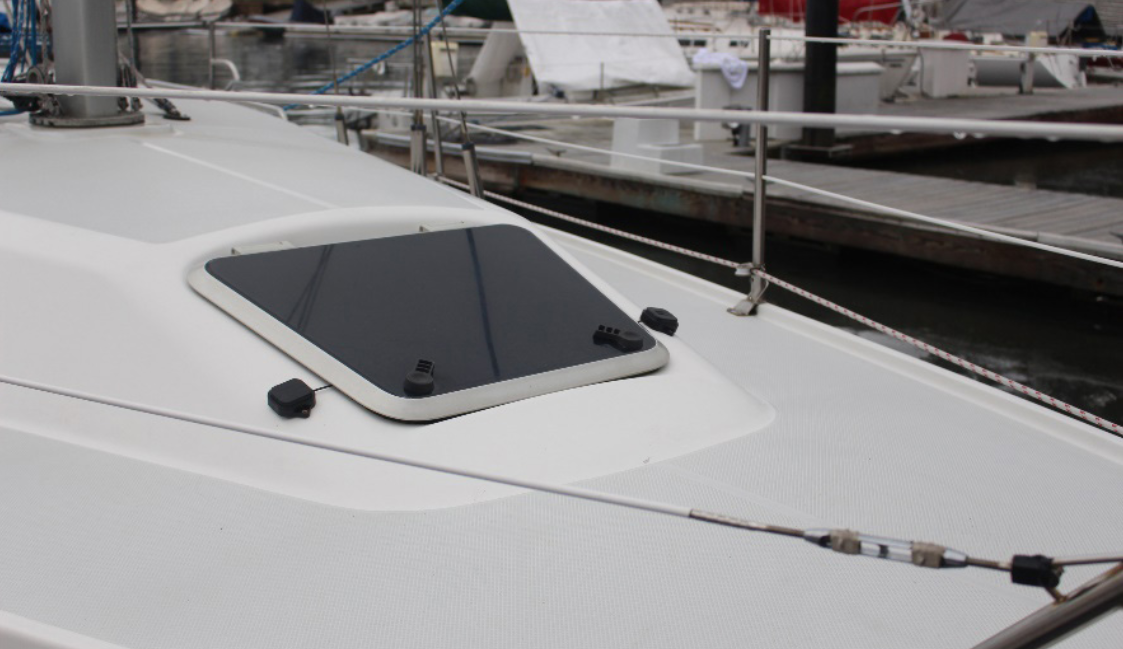 As expected, the GQ7 with the dual antenna and the RTK corrections provided excellent data for the EKF, and the resultant route tracking was impressive.
Read more about John Bersgtrom's voyage on the Pacific Spirit and his findings with the MicroStrain GNSS navigation and attitude heading reference system on our Resources page.
Receive emails when 'Lectronic Latitude is updated.
SUBSCRIBE