After 31 days, 23 hours, 36 minutes and 46 seconds of sailing, Francis Joyon and his crew of Bertrand Delesne, Christophe Houdet, Antoine Blouet and Corentin Joyon set a new record for the Tea Route between Hong Kong and London this morning. Francis and his men have knocked an impressive 4 days, 2 hours off Giovanni Soldini and Maserati's two-year-old record. They're about three times faster than the clipper ships of the late 19th century. Sailing upwind up the River Thames and under the Queen Elizabeth II Bridge in London, the 105-ft VPLP maxi-trimaran added yet another impressive feather to her cap. The boat currently holds the Trophée Jules Verne for the fastest outright circumnavigation, an incredible three straight Route du Rhum victories, and countless other records.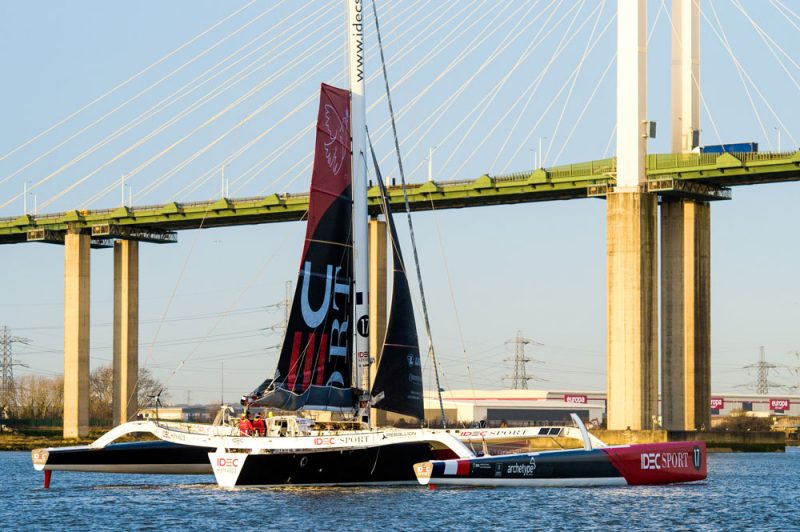 Encountering a wide range of conditions along the long and difficult Tea Route from London, the big French trimaran was in 'survival mode' just a couple of days before the finish when the team sailed along the bottom of an intense low-pressure system with big breeze and waves up to 6 meters (20-ish feet) tall — the latest in a series of storms to wreak havoc on western Europe.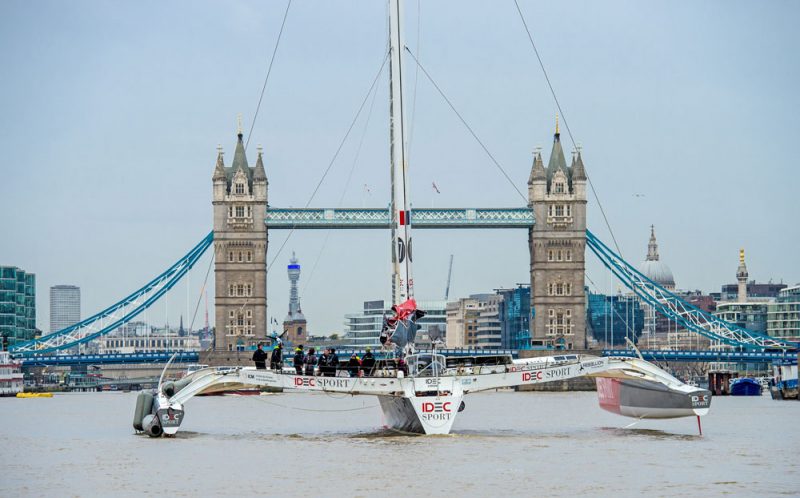 Since departing Hong Kong on January 18, IDEC Sport has sailed at an average speed of 20.7 knots over 15,873 miles. With a fast run down the China Sea and across the Indian Ocean, the team led Maserati by about a day and a half at the Cape of Good Hope, but struggled through a very slow passage of the South Atlantic Ocean and across the doldrums, putting them just behind Maserati's pace — briefly — in the North Atlantic Ocean. The team then bounced to an incredible 1,100-plus-mile lead over the reference time in the North Atlantic. The boat arrived in London quite literally on fumes, with no diesel fuel in the tank, and sustaining charging issues.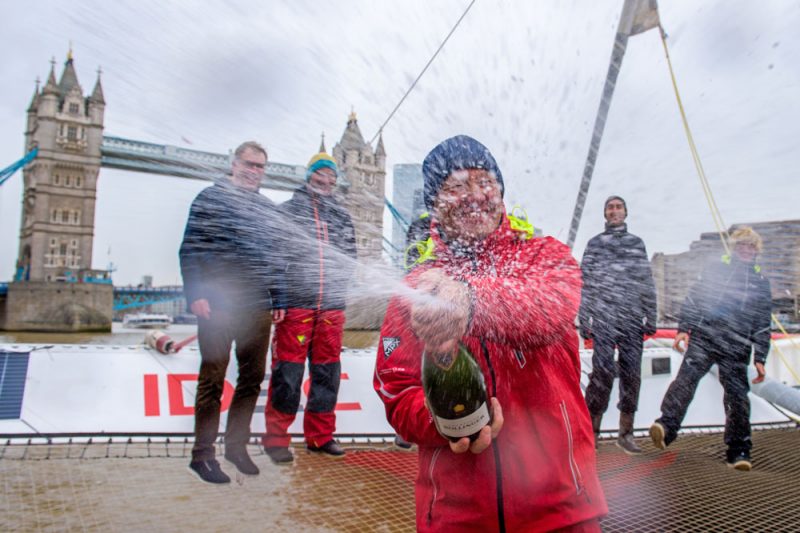 This record brings IDEC Sport's 2019-20 Asian Tour to a triumphant close. After leaving Lorient's Port-Louis in late October, Francis Joyon sailed solo and smashed his own 10-year-old record along the 8,800-mile route to Port Louis in Mauritius, lowering the bar by more than six days to a new reference time of 19 days and 18 hours. Picking up his crew in Mauritius, Joyon then established two new records between Mauritius and Ho Chi Minh City, Vietnam, and between Ho Chi Minh City and Shenzhen, China, before delivering the boat to Hong Kong for a holiday break followed by a crack at the Tea Route. They got out of Hong Kong and China just in the nick of time, before the coronavirus ground the region to a halt. The team can now take a much-deserved break.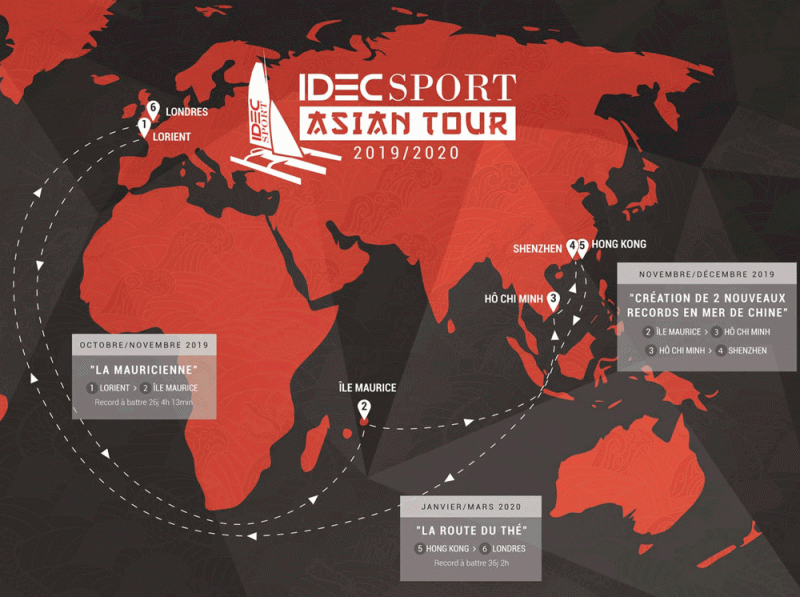 Bravo to Francis Joyon and the entire IDEC Sport team!
Receive emails when 'Lectronic Latitude is updated.
SUBSCRIBE