Maiden Shortlisted for an Oscar
In December, the Academy of Motion Picture Arts and Sciences 'shortlisted' 15 films for best nature documentary. Among the potentials is our personal favorite, Maiden. 
On January 3, The Los Angeles Times published a story titled, "Making Maiden was almost as challenging as the sailing race it chronicles." English director Alex Homles was quoted by the Times as saying that the VHS footage shot by the all-female crew "was scattered to the four winds. At each of Maiden's six stopovers on the race, video footage was handed off to local news organizations who chopped up tape for all kinds of broadcast feeds."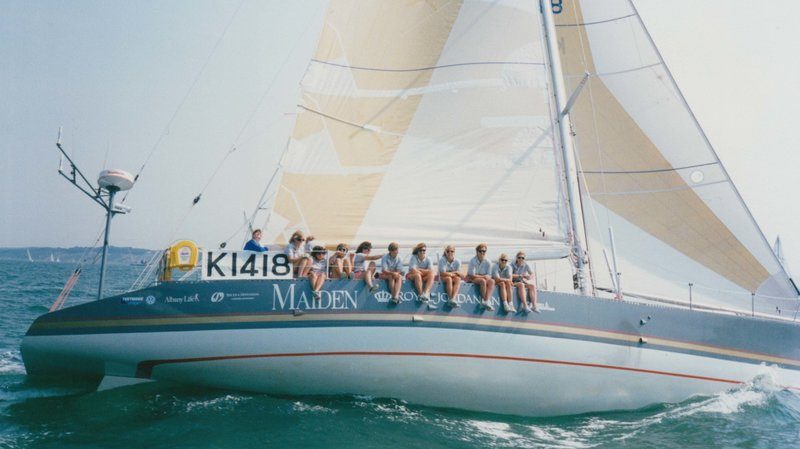 "Nobody thought particularly about the historical legacy of all this," Homes continued. "It was a jigsaw puzzle going round." The Times said that during a two-year search, Holmes found footage "in every format imaginable, including a trove in the attic of Edwards' mother, who had recorded TV broadcasts about her daughter and the race. At one point in the film, heavy scan lines dance across Edwards' face as she's interviewed, then suddenly vanish as the image leaps in quality. It's evidence of Holmes splicing together the best of what he had available, and the deft hand of the film's editor, Katie Bryer.
"Flashing forward, Holmes began connecting with the crew members some 25 years after the race, sitting the women — as well as competing male sailors and journalists who had dismissed them — for extensive interviews that are excerpted in the film. They all had a surprising amount to say."
The 2020 Academy Awards are on February 9.
Cruising Seminars in Puerto Vallarta
"This January marks the beginning of the 24th year of cruising and boating presentations initiated by Paradise Village Marina's Harbor Master Dick Markie," PJ Landresse, owner of the Hunter Passage 42 La Cuna and longtime Latitude reader, wrote us in an email. "Topics include the Pacific Puddle Jump, things one needs to know for boating in Mexico (including Banderas Bay and nearby locations), and boating-related medical concerns."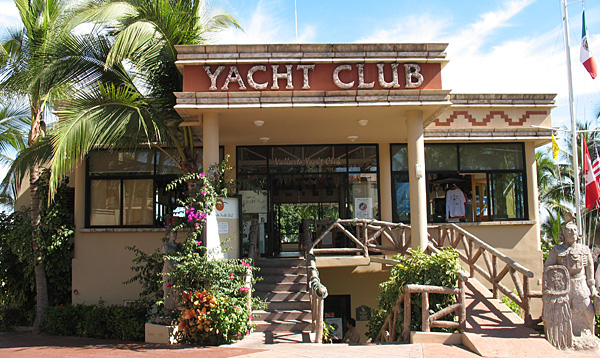 "The seminars are held at the Vallarta Yacht Club and take place on Mondays and Thursdays, with additional days as needed. Times are always 3 p.m. to 5 p.m. Happy Hour, snacks, and dinner follow."
Big Bay, Small Boat
On a bike ride yesterday along San Rafael Bay and into the Canal Area, we spotted a small sailboat making its way back up the Channel on a low tide. For a moment we thought it was a windsurfer, but the vessel was moving quickly in no breeze, as if under power.
Long story short, we eventually realized it was a Hobie sailing/pedal kayak. That this boat was out in early January — and that both of its crew seemed to be in shorts and T-shirts — speaks volumes about just how darn good we sailors have it here on the West Coast.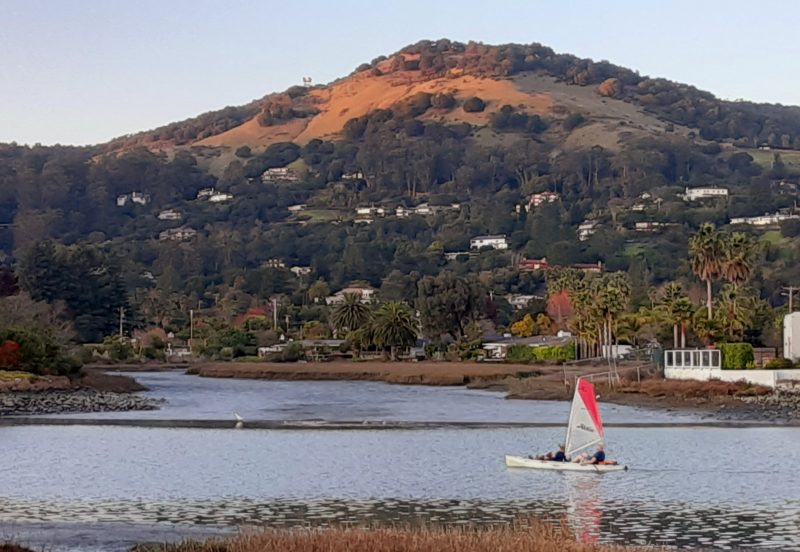 Receive emails when 'Lectronic Latitude is updated.
SUBSCRIBE