Three sailors were rescued on Sunday after a joint operation by the Coast Guard and two good Samaritans on commercial vessels who retrieved the crew of the 42-ft sailing vessel Coco Haz III. The sailboat, a Japanese-flagged vessel, had been dismasted approximately four days earlier and some 600 miles west-southwest of the Hawaiian Islands, according to a Coast Guard press release.
"The three crew [including two US nationals and one Japanese citizen] on the sailing vessel are reportedly in good condition, with one possible concussion after further assessment by a flight surgeon, and en route to Honolulu aboard the motor vessel Kalamazoo," the release said. "They are expected to arrive later in the week."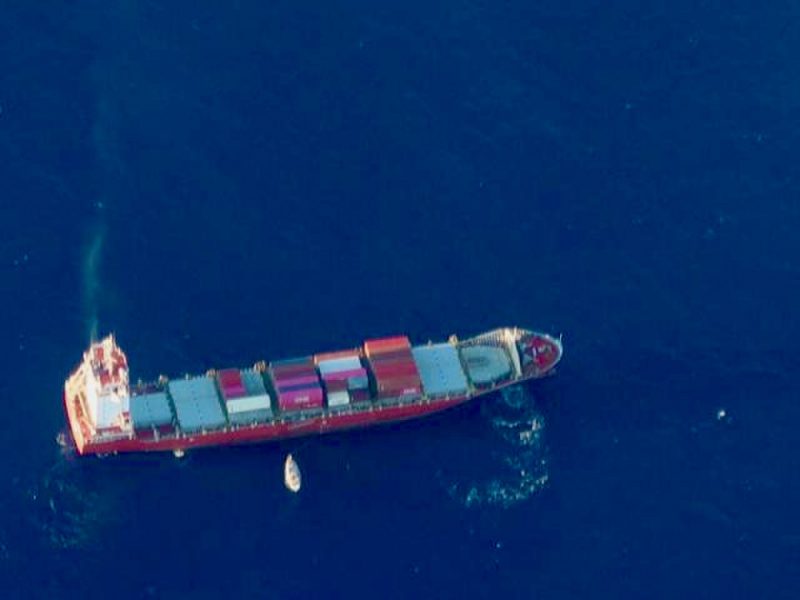 "On December 23, Coast Guard Joint Rescue Coordination Center (JRCC) Honolulu watchstanders received notification via a third party reporting source of an unreported sailing vessel transiting from Osaka, Japan, to Waikiki, Oahu, with three people aboard," the Coast Guard said. "The last known position of the boat at the time plotted approximately 805 miles northwest of Oahu."
JRCC Honolulu started making callouts and released a Safety NET message to all commercial traffic in the area. With help from the Japanese Coast Guard, JRCC eventually contacted the owner of Coco Haz III on Christmas Day, when it was discovered that the sailboat had dismasted. It was reported by the Coast Guard that "the crew had 500 gallons of fuel, two weeks of food, one month of water onboard, and an orange life raft aboard as of December 19." .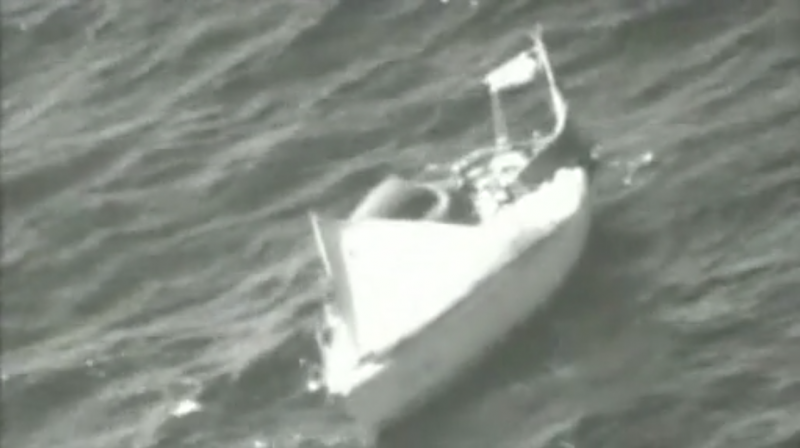 Both the Coast Guard and the US Navy began aerial searches for the Coco Haz III over the next several days. "The Coast Guard Cutter Joseph Gerczak also responded from Honolulu, but shortly after reaching the search area, they turned back due to a low fuel state," the Coast Guard said.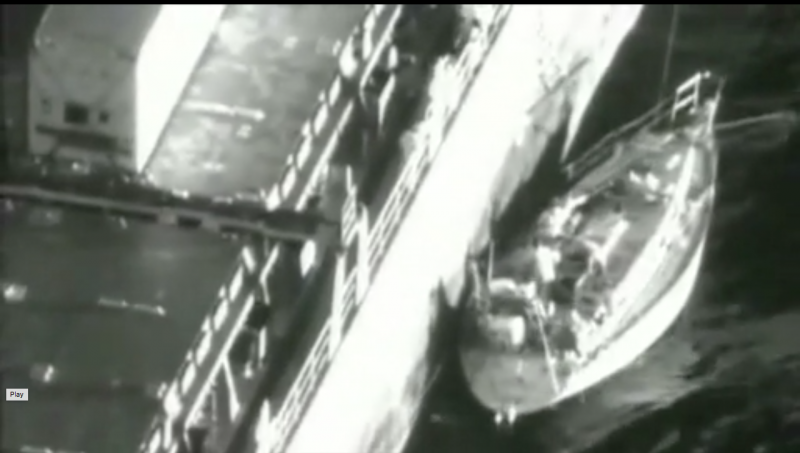 "We appreciate the support of the good Samaritans aboard the Kalamazoo who made this rescue possible," Lt. Diane French, a JRCC Honolulu officer, was quoted as saying. "This was a difficult case given the remote area of the search and a lack of communications with the crew. We appreciate the support of the Navy Poseidon air crews who were more than willing to fly and assist us during the holiday season. While the sailing vessel crew had supplies for the voyage, they did not have an electronic position-indicating radio beacon. Such a device would have provided their location rapidly and accurately, significantly shortening the search. We recommend anyone undertaking voyages offshore take an EPIRB."
Receive emails when 'Lectronic Latitude is updated.
SUBSCRIBE