Francis Joyon's Asian Tour Adventure
Setting sail yesterday, Francis Joyon has embarked on the second leg of his Asian Tour aboard the maxi-trimaran IDEC Sport. He broke the Mauritius record solo, but a crew of four has joined the French skipper for the attempt to set a record for the passage between Mauritius and Ho Chi Minh City, Vietnam.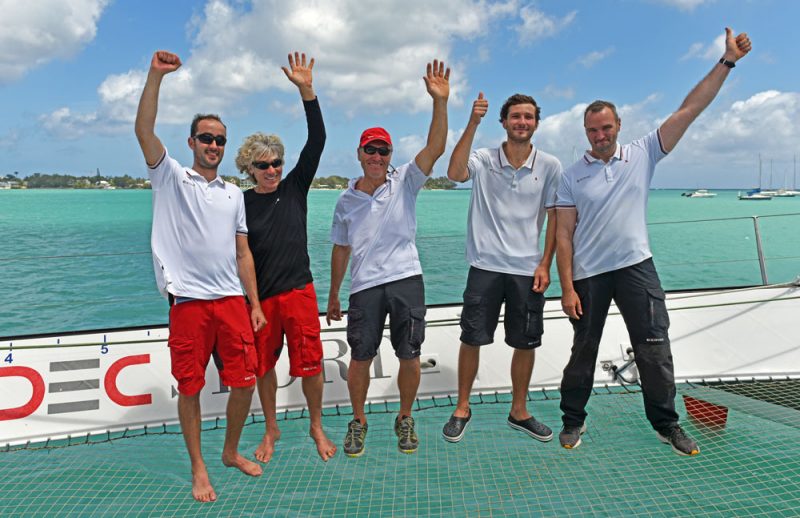 "We'll be heading upwind in the trade winds," said Joyon ahead of departure. "But after that we are likely to find ourselves in light airs once into the Sunda Strait. We'll be passing through an area where sailing boats rarely go. I'm pleased that I'll have a crew with me, as we're going to have to keep a close watch to get around all the little fishing boats, tree trunks and other dangers that lie in wait. It should take us 16 and a half days of sailing to get to Ho Chi Minh City. It's a great pleasure for me to set off on this adventure towards places our Western racing boats rarely go. It is with a shorthanded crew, but they work well together. We are really starting a great adventure through Terra Incognita."
Clipper Round the World
The Clipper Race is diving south of Madagascar into the Roaring Forties. On the fifth day of Race 4, The Marlow Southern Ocean Sleigh Ride, nine of the 11 teams are racing in fast but bitterly cold conditions. Qingdao has taken over the lead from Ha Long Bay, Viet Nam. The skipper of race leader Qingdao, Chris Brooks, is a 33-year-old Brit. He commented: "The red- and gold-laced dragon has awoken and is coming for Ha Long Bay, Viet Nam, as if it were a frightened one-handed Jamie Lannister (for those of you that watched Game of Thrones). Ha Long Bay, Viet Nam is due north of us and the race is very much on."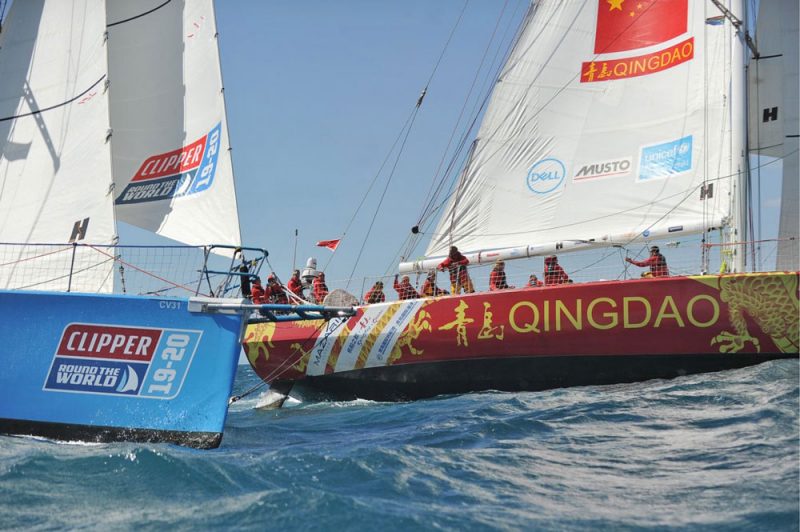 At the start of Race 4 out of Cape Town, a port/starboard collision between Punta del Este and Visit Sanya, China damaged both of them. The Clipper race committee judged that Visit Sanya, China was at fault after a breach of the Racing Rules of Sailing (RRS) 10 'On Opposite Tacks'. Visit Sanya, China has been disqualified from Race 4. The race committee exonerated Punta del Este from a breach of RRS 14 'Avoiding Contact' and has awarded them redress. After completing repairs, Punta del Este and Visit Sanya, China will have a Le Mans start in Table Bay. They'll match-race against each other along the course.
Brest Atlantiques Down to Three
The four maxi-trimarans competing in the Brest Atlantiques also called on Cape Town. Two sailed on after rounding the Robben Island course mark. Franck Cammas and Charles Caudrelier on Maxi Edmond de Rothschild lead, followed by Actual Leader 300 miles back. MACIF and Sodebo stopped for repairs. On MACIF, François Gabart commented on this second pit stop: "We had a few problems that made it difficult to maneuver the boat, so we made the most of being near the coast to make a short pit stop. We arrived just as day was breaking in Cape Town. We didn't have much time to appreciate the beauty around us. We just wanted to set sail again as soon as possible. The good news is that the boat is fully repaired."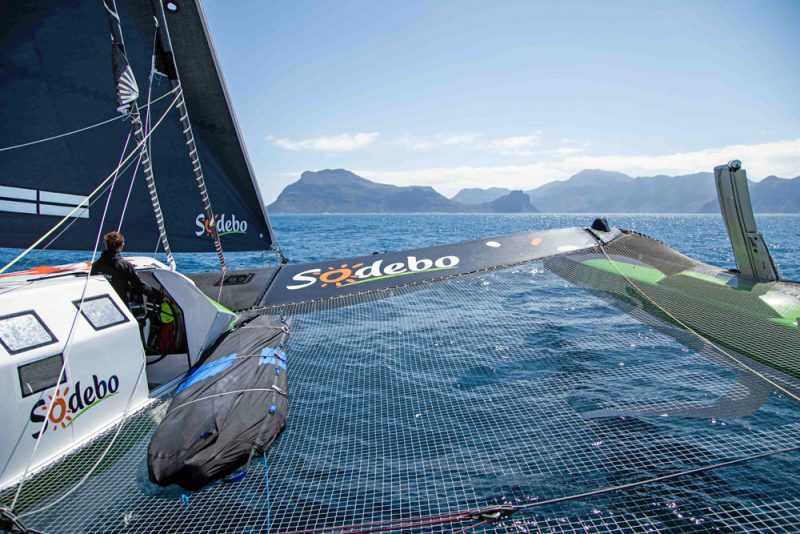 On Sodebo, Thomas Coville noted: "We crossed MACIF as we were arriving. We then checked the damage to our three different rudders." The Sodebo team announced today that they will not be able to continue the race. A little before arriving in the Forties, they collided violently with a UFO (unidentified floating object).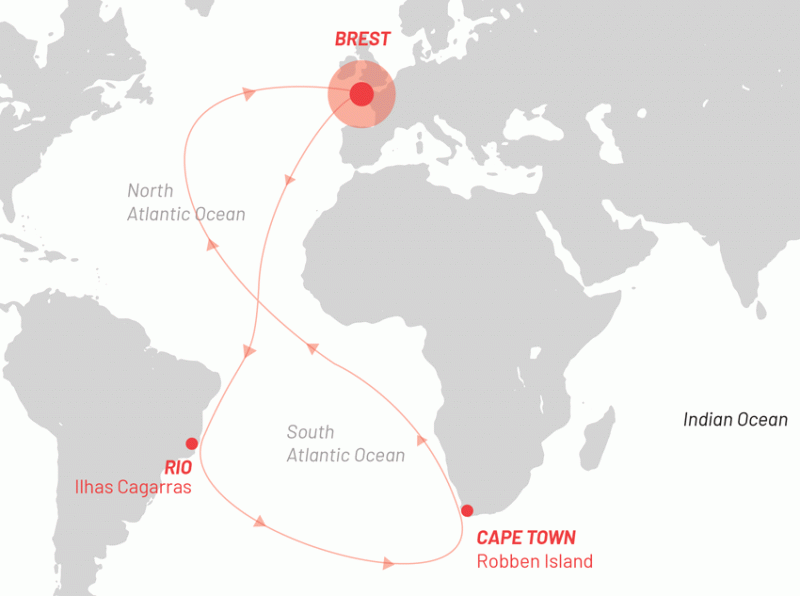 Each tri is sailing doublehanded plus a media man. If all goes according to plan, the next stop for the three remaining boats will be back at the start in Brest, France.
Receive emails when 'Lectronic Latitude is updated.
SUBSCRIBE