If you've been looking out across San Francisco Bay recently, you may have noticed a large tall ship gliding gracefully across the water. The vessel is most likely Matthew Turner — the 132-ft brigantine built by Call of the Sea. Matthew Turner is now engaged in regular sea trials and crew training as part of her Coast Guard licensing requirements. The end goal is for the vessel to receive her COI (Certificate of Inspection) and join Call of the Sea's fleet to deliver educational programs alongside the schooner Seaward.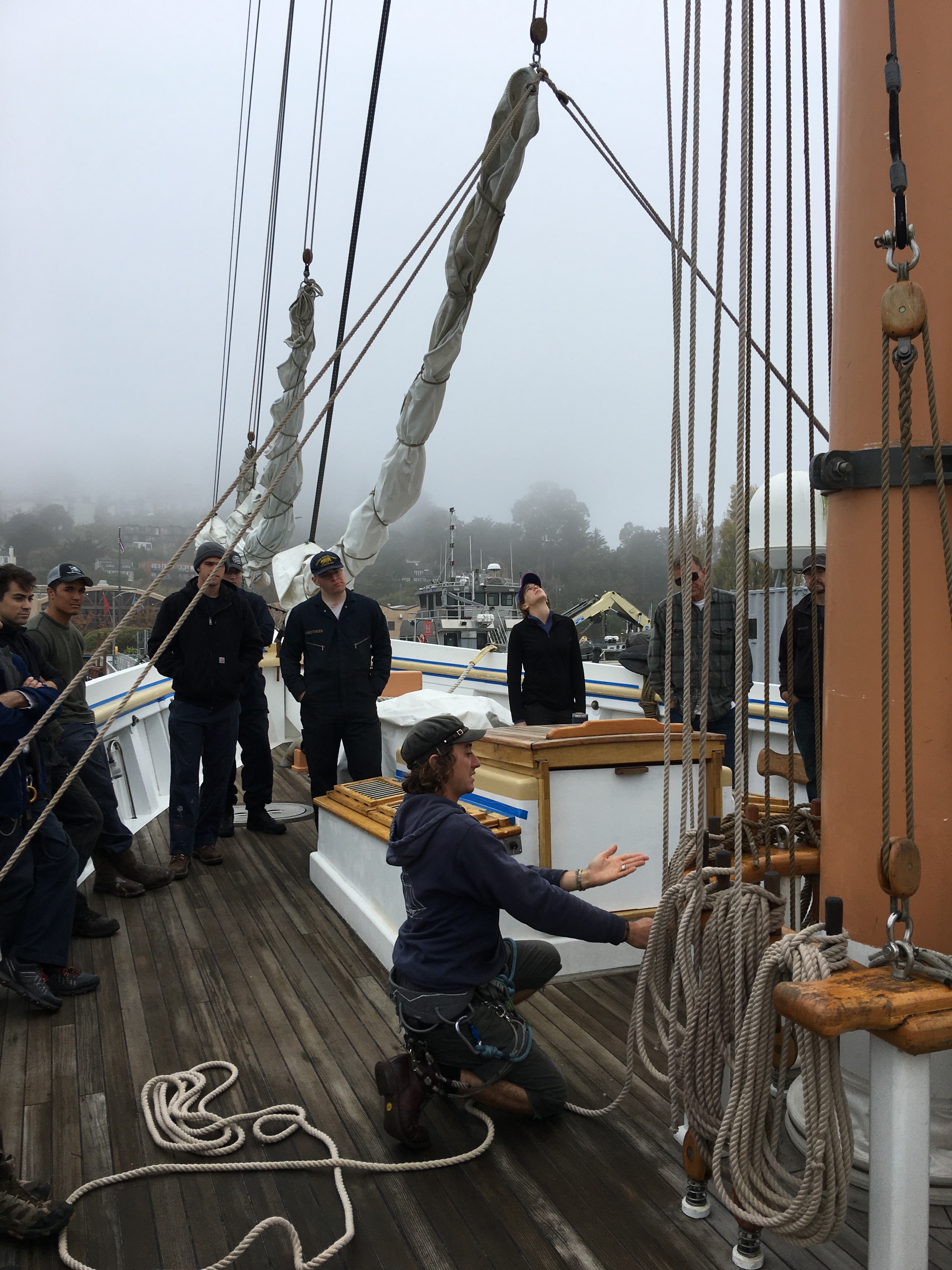 Recent reports tell us that though the installation of navigation, electronic and safety equipment is still underway the team at Call of the Sea is excited about Matthew Turner's approaching completion. And far from being seen as a chore, the current schedule of sea trials is only adding to everyone's enthusiasm.
Over the next few Fridays and Saturdays, volunteer crew will be onboard the vessel to practice hauling lines, raising and dousing sails, and maneuvering off and back onto the dock. Many of these sailors are the very same volunteers who have been donating their time to Matthew Turner's construction and are now seeing their efforts coming to fruition. Last Saturday's crew also had the honor of being the first to fly the ship's square sails.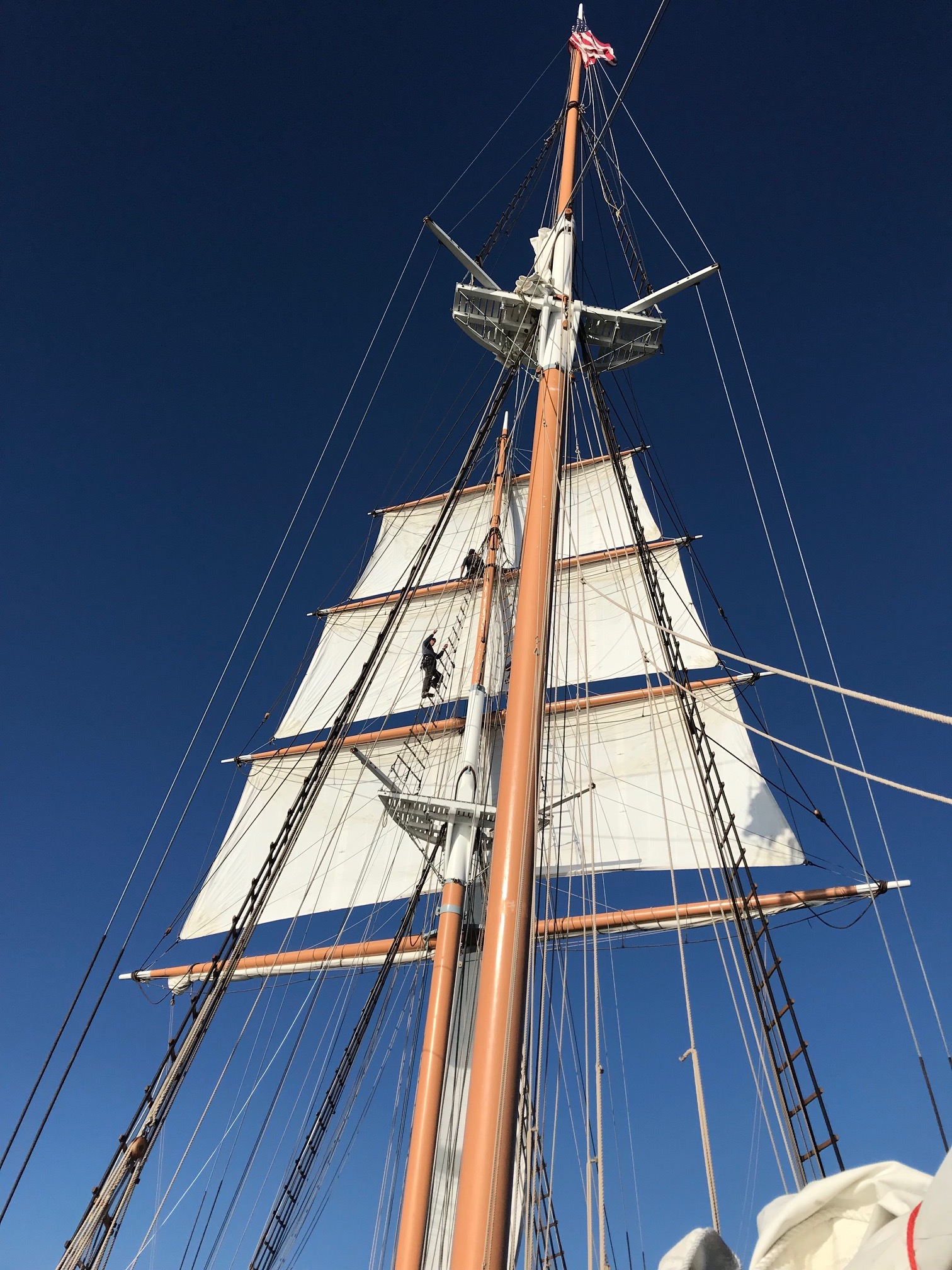 In the meantime, schooner Seaward has just completed a two-week haulout at the KKMI yard in Richmond. The 82-ft steel-hulled vessel is now back at her dock in Sausalito where her crew is continuing her refit in preparation for the Mexico chartering season. Seaward's captain, Jay Grant, said the Mexico season is important for Call of the Sea as the charter income helps provide subsidized and free educational sailing trips for Bay Area youth.
Seaward's crew was cleaning and tidying their boat last Saturday as Matthew Turner motored off into the fog-laden Richardson Bay with a deck full of enthusiastic hands. Fortunately they were able to down tools and whip out their mobile phones to capture footage of Matthew Turner as she gracefully motored her way into the Bay.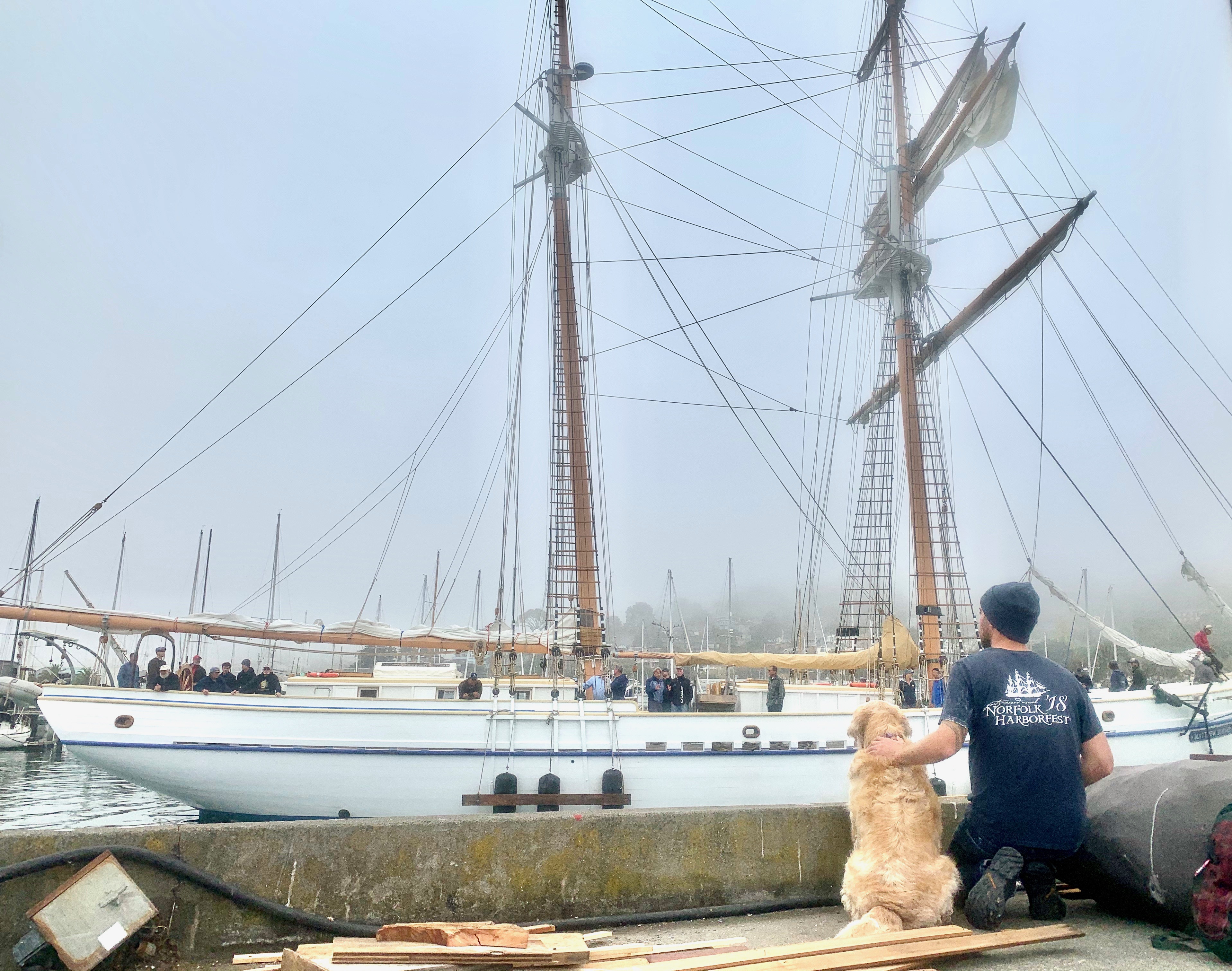 Upon completion of her refit Seaward will have a freshly painted interior, hull and topsides and will be fitted with updated electronics and navigation equipment. (Look out for the December edition of Latitude 38 magazine for the full story.)
"We want people to be comfortable on board," Capt. Jay added, "as well as safe."
If you'd like to support Call of the Sea's mission to educate Bay Area youth you can become a sponsor, partner or volunteer at www.callofthesea.org/support-us/, or you can book a Mexico Charter: www.callofthesea.org/sail-with-us/adult-family/sail-south/
Receive emails when 'Lectronic Latitude is updated.
SUBSCRIBE