South Bay Youth Sailing on the Move
The Peninsula Youth Sailing Foundation, or PYSF, has steadily been building its ranks over the years. Located on Redwood Creek, PYSF provides instruction, coaching, practice, and racing opportunities for kids from six years old through high school. Under the leadership of former Olympian Molly O'Bryan Vandemoer, PYSF has gone from 40 kids to about 200. Many of those kids have gone on to be highly competitive sailors, and PYSF has become well represented at national regattas.
But the program is maxed out at its modest, but totally charming, facility. Last Friday, PYSF officials announced a partnership with the Club at Westpoint, a new sporting and social club at Westpoint Harbor. "We will gradually be moving our locations over the next six months," Vandemoer said.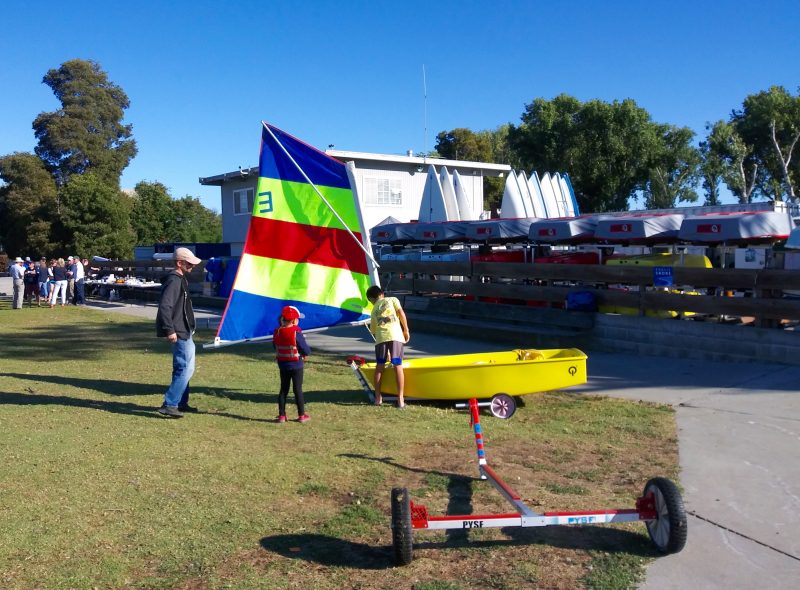 The Club at Westpoint is currently housed in the Harbor House at Westpoint Harbor; organizers hope to break ground on a new clubhouse soon. "Youth sailing is such a big part of any club," said Peter Blackmore, the president of the Club at Westpoint (we recently featured the Blackmore family in the June issue's Sightings). The new club will have some 60 acres available — 30 on shore and 30 on the water — and will have endless potential for a youth sailing program that is already bursting at the seams and enjoying unparalleled success.
We will have much more on this exciting development in the near future.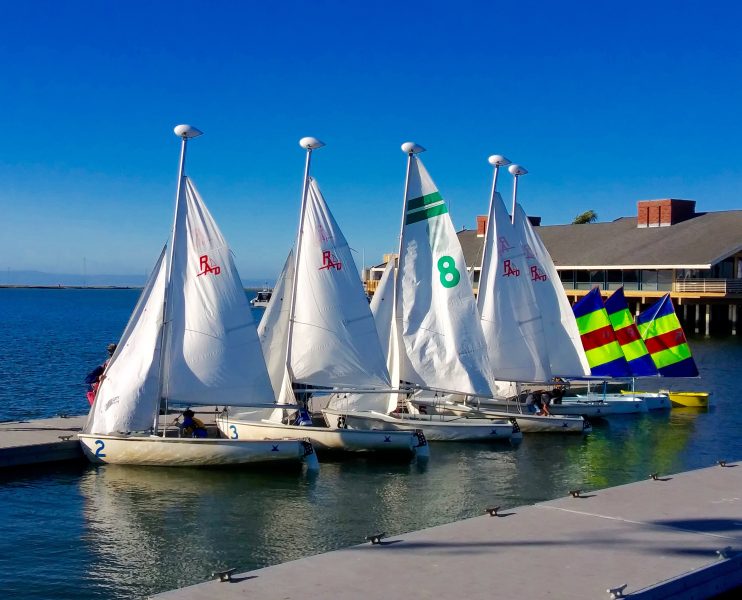 Hum the Hawaii Five-0 Theme Song Before You Read This
The channel heading into the Ala Wai Boat Harbor on Oahu is known to get a little . . . gnarly. The channel actually doubles as a surf spot. Case in point: yesterday.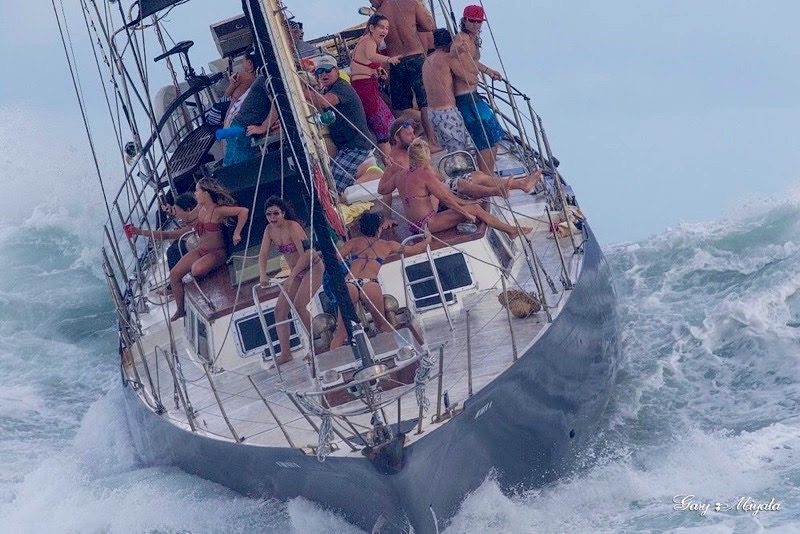 "A recent run of swell has been lighting up the Pacific," said The Inertia's Instagram account. "The channel at Ala Moana completely closed out yesterday and this sailboat [above], packed with people, was forced to surf a few sets back into the harbor." You can see video on our Facebook page.
In Other South Bay News . . .
As we were driving east on the San Mateo Bridge on Monday, we saw two . . . sticks . . . . poking out of the water. On closer inspection, it was clear that a yawl or ketch was sunk in shallow water near the entrance to Redwood Creek. The boat "appears to be a 40-ish-ft ketch," said a South Bay friend of Latitude. "I was on the Bay on May 4 when it was first reported adrift. I sent a note off to the Coast Guard on June 12 after seeing it aground and awash. They responded around the 19th, and said they were aware of it and had investigated it for any Bay contamination. They are not authorized to do more than look for contamination or leaking fuel and otherwise just mark its location."
The boat does not appear to be in navigable waters.
If you have any pictures or information on this vessel, please let us know.
Receive emails when 'Lectronic Latitude is updated.
SUBSCRIBE