"A three-to-four-day forecast showed nothing exceptional beyond 20-knot southerlies," writes Peter Bailey, the former master of Bertie in this month's Letters. "All went well until we were almost to New Jersey, when, at the change of the evening watch as I got out of bed — and in moderate visibility with 15 knots of east wind —  it suddenly went to west and increased greatly in seconds, pinning the main against the backstay. As I bolted from the cabin she was horizontal, then went inverted and stayed there. All this in less than 90 seconds."
Bailey wrote a chilling account of the loss of Bertie, ending with this sage advice: "The basic rules of sailing are: 1. Don't be stupid. 2. Shit happens."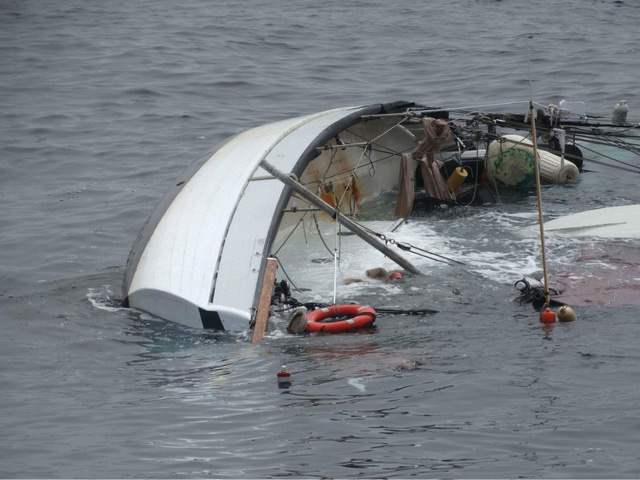 We say this every month — and we mean it every month, but the July issue is quite possibly our favorite Latitude 38 ever — especially Letters, which also has a sober discussion about readers' run-ins with white squalls, a continuing debate about the Oakland Estuary, and lots of musings about people's first boats, best boats, and last boats.
This month, we'll also bring you part 2 of Webb Chiles' life of circling the globe, as writer Lee Johnson picks up the story of Chiles' sixth circumnavigation. Johnson was in San Diego back on April 29 when Webb closed the loop, and heard Chiles speak. Johnson overheard one observer remark, "It was like being in the presence of Amundsen or Drake."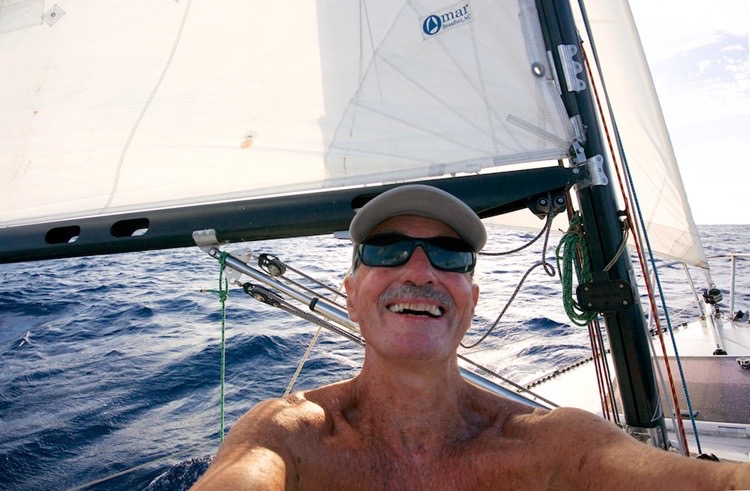 This month, we'll also have a roundup of the Master Mariners regatta from writer Martha Blanchfield, the story of race that goes around Alameda "Chichester style" from freelancer Elisa Williams, a preview of the upcoming 50th anniversary Transpac from the one and only Ronnie Simpson, and a feature on The Sinking and Saving of Elbe No. 5, or Wander Bird, featuring an interview with the esteemed Commodore Tompkins.
In this month's Changes, we take a look at Marvin and Ruth Stark's transit through the Panama Canal in their Nautitech 44 cat Microbe, hear part 2 of Bow Tied's passage(s) to Florida, and check in with the Ventura-based Passport 43 Joy down in Puerto Vallarta, among the many July Cruise Notes.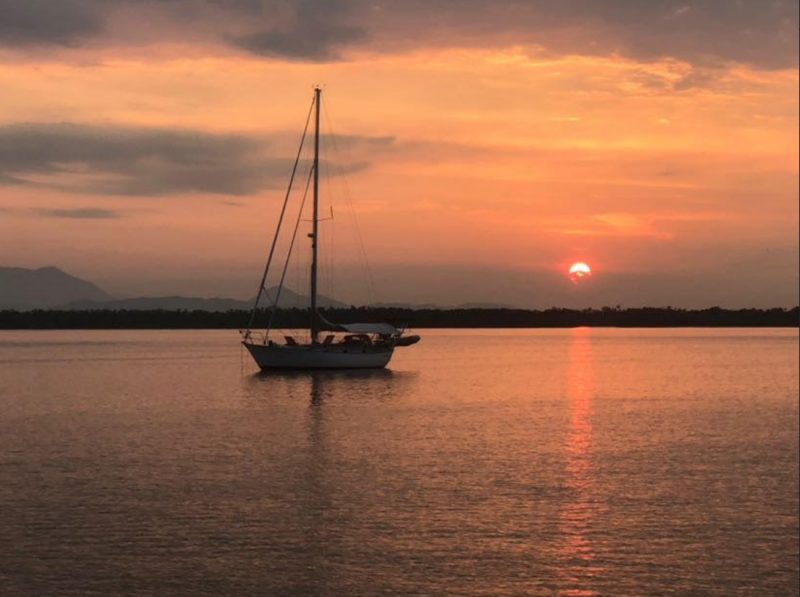 In this month's Sightings, we check in with Randall Reeves on his first stop on the Figure 8 Voyage in Halifax, Nova Scotia. Our story includes excerpts of a conversation with the Out The Gate Sailing podcast. Reeves talked about the mental and physical challenges of the voyage thus far, which included nearly eight months alone at sea. "One of the stories that for me as a sailor was so informative was that 1968 Golden Globe Race — with Motessier and Knox-Johnston and Crowhurst — and how did those guys handle the mental and physical challenges," Reeves told OTG host Ben Shaw. "And I always come back to Crowhurst, who kind of was in over his head. And I don't experience the sea in that way — usually. But I must admit, eight months was a long time."
We'll also bring you part 2 of the The Gidleys of Sausalito, check in with 5O5 star Mike Martin, and discuss the hard work that's gone into building up West Coast offshore racing.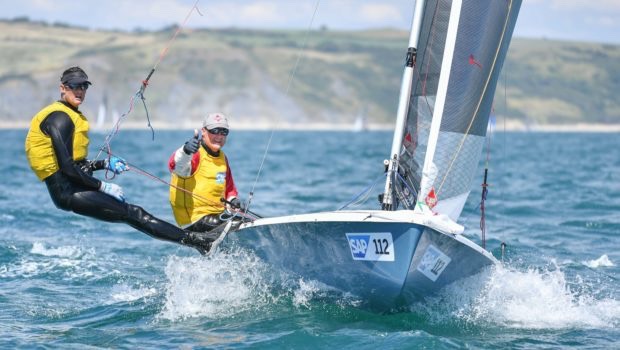 July's Max Ebb channels a classic scene in Dead Poets Society, while Racing Sheet takes a look at a divine Delta Ditch run. And don't forget about the Classy Classifieds, where your dream boat may well be waiting for you.
Happy summer, Latitude Nation. While we're a magazine for all seasons and occasions, we feel like summer is our prime season. We hope that you pick up a copy of the new Latitude and curl up on your bunk, in your hammock, or, ahem, on the toilet.
Oh yeah, and don't forget that we stuff a few Golden Tickets into each month's Latitude. Could you be the lucky winner?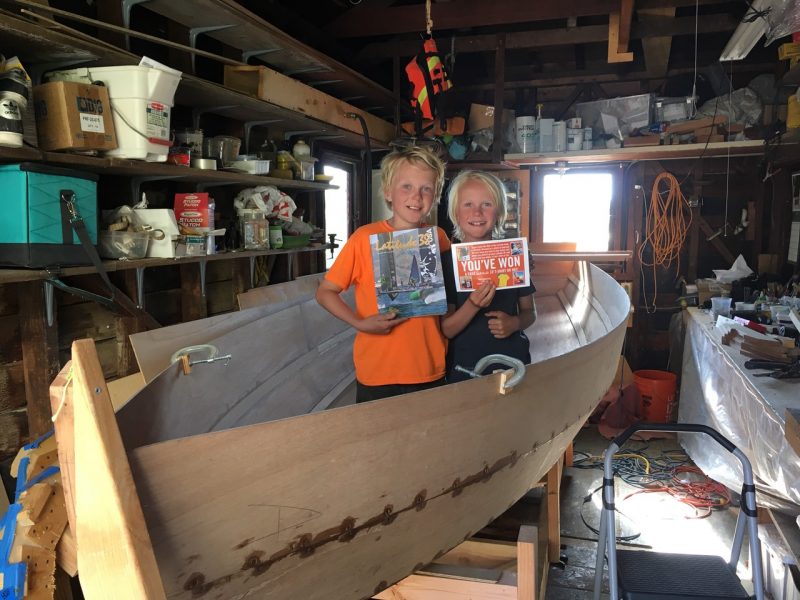 Receive emails when 'Lectronic Latitude is updated.
SUBSCRIBE