Fourth of July Safety Zones
The US Coast Guard reminds mariners to stay clear of fireworks-display barges and shoreside facilities during the upcoming holiday. Temporary safety zones have been established surrounding fireworks displays. "No vessels may enter into, transit through or anchor within these safety zones unless authorized by the Coast Guard or assisting local law enforcement agencies during the fireworks displays," alerts the USCG.
Some safety zones around the San Francisco Bay Area: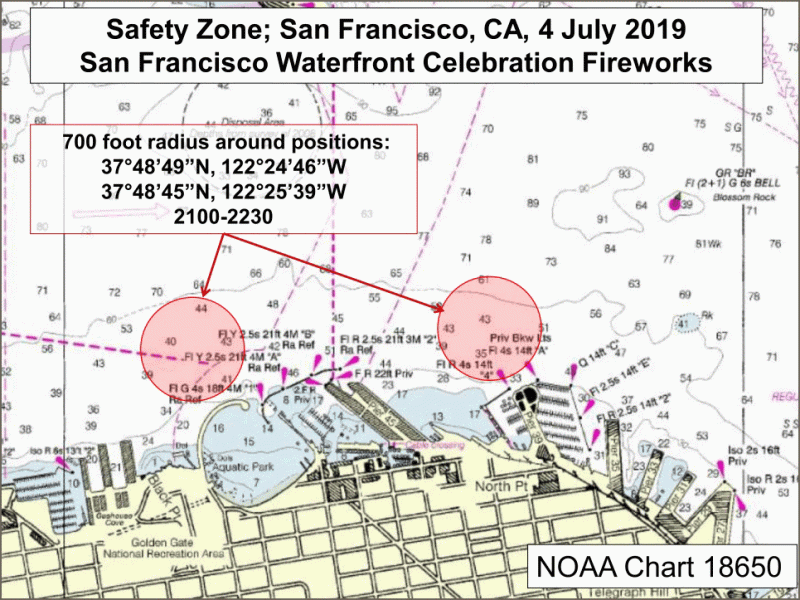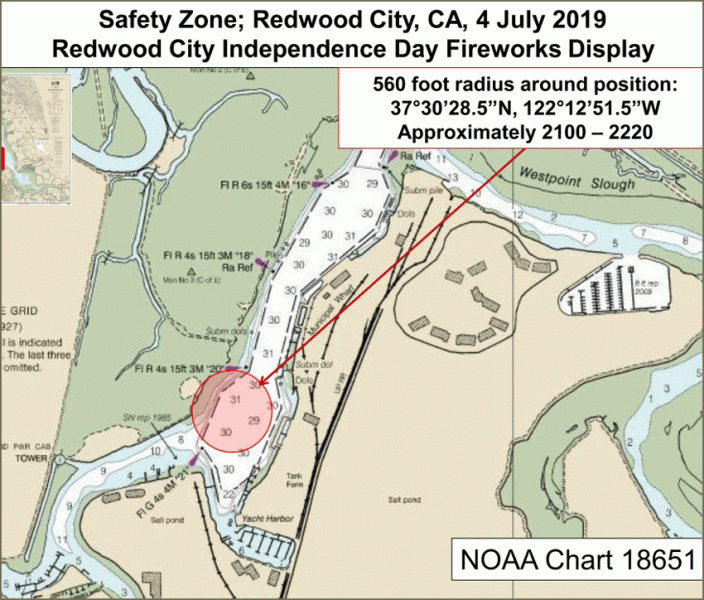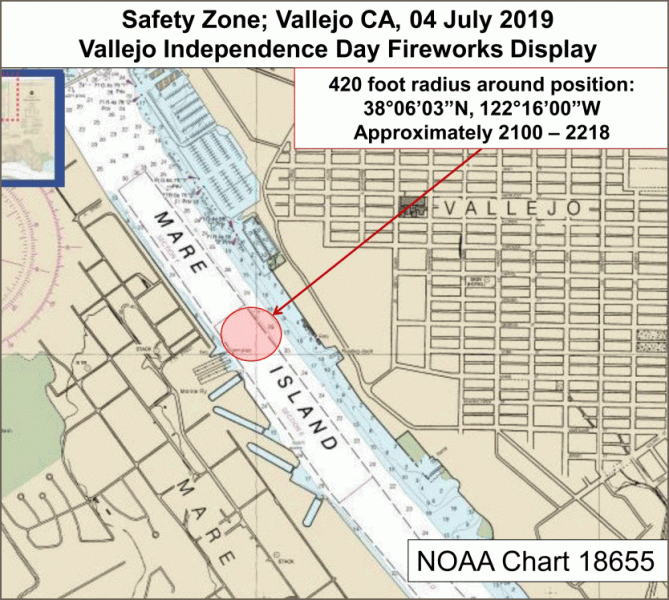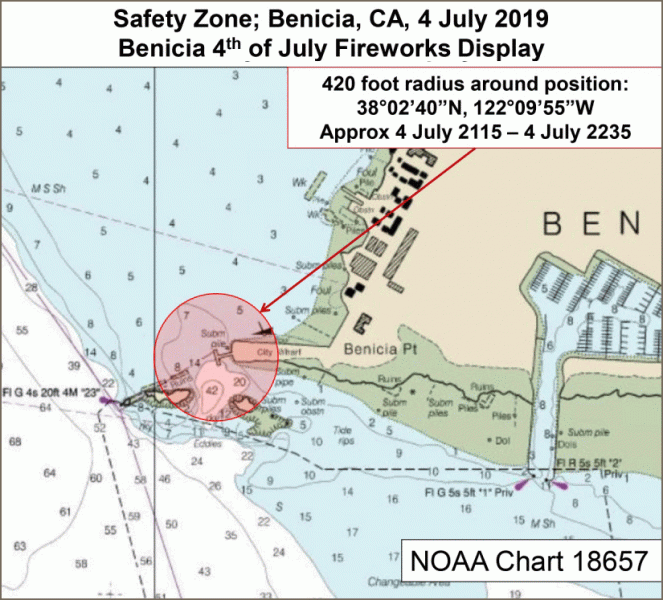 The Coast Guard urges mariners not to launch or use fireworks aboard a vessel as they can be mistaken for a sign of distress, needlessly attracting Coast Guard and other rescue resources. Your expired flares are not makeshift fireworks! "It is a federal felony for anyone to knowingly and willfully communicate a false distress message. This includes, but is not limited to, firing flares in a non-distress situation. The firing of a flare in a non-emergency situation is a felony and could result in a delayed response to a legitimate maritime emergency."
Among their usual safety recommendations, the CG reminds boaters to keep navigable channels clear if watching fireworks from the water and to listen for safety zones, safety bulletins and emergency broadcasts via VHF channel 16.
"We want everyone to enjoy the waters of San Francisco Bay this 4th of July, while maintaining vigilance and staying safe," said Capt. Marie Byrd, commander of Coast Guard Sector San Francisco. "Before getting underway, be sure to file a float plan with friends or family and maintain awareness of weather conditions. Out on the water keep a sharp lookout for other watercraft, steer clear of fireworks safety zones, and contact the Coast Guard at the first sign of trouble on your boat or any other boat."
For more boating safety tips, see www.uscgboating.org, and remember to check the NOAA website at www.noaa.gov for the most up-to-date information on weather forecasts.
Here's to hoping you can get out on the water this holiday and have a happy Fourth of July! The Latitude 38 office will be closed tomorrow and Friday, but we do plan to post an edition of 'Lectronic Latitude on Friday.
Receive emails when 'Lectronic Latitude is updated.
SUBSCRIBE