Last week, Berkeley Yacht Club commodore Mark Bird sent out a note reminding the club's membership that once again this year, in the over 100-year tradition of Opening Day on the Bay, the blessing of the fleet and boat-naming ceremonies will be conducted all over the Greater San Francisco Bay.  BYC has sponsored boat-naming ceremonies for 80 of those years. Commodore Mark has honored me by requesting that I conduct our ceremonies this Sunday, since I'm a salty notorious captain with a loud voice.
There seems to be a great deal of mystery around how to name a boat.
FAQ
Is changing your boat's name bad luck?
Renaming a yacht is, of course, not something to be done lightly. Since the beginning of time, sailors have sworn that there are unlucky ships and the unluckiest ships of all are those who have defied the gods and changed their names. So, the caveat is to do it correctly.
Can you rename your boat?
There is a lot of superstition around renaming a boat, and for good reason. Fortunately, properly renaming a boat is not impossible if you follow a systematic process. Before you rename a boat at a christening ceremony, you must systematically remove/cover all instances of the boat's old identity. More about this in a moment.
How do you christen or rename a boat?
We usually start by pouring champagne overboard to appease Neptune, while splashing some on the boat hull. An alternative is to smash a bottle of champagne on the boat hull, bow, or dolphin striker, so Neptune and the boat both get their appropriate portions. Then, while you're surrounded by family and friends, name your yacht as if it was the first time.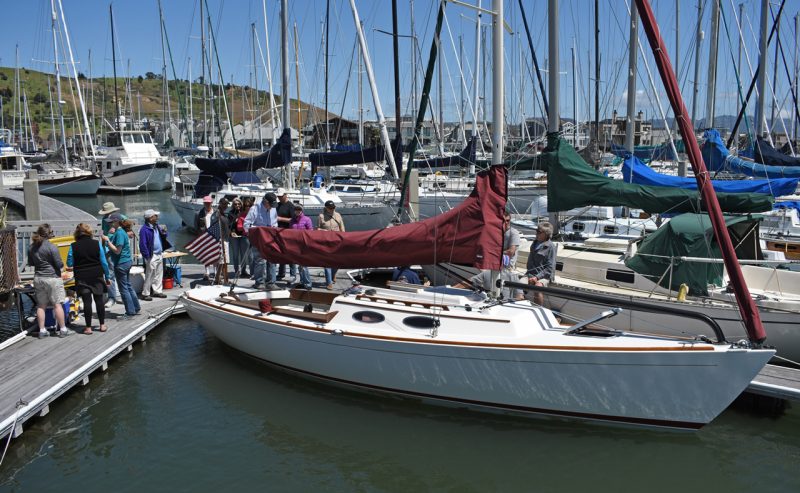 Why do we even name boats?
There should be great significance in the naming of a boat. Naming a sea vessel is an important tradition before the inaugural launch of the ship. The majority of vessels are named after important figures, men and women, historical or personal, with the names often including important persons in the captain's or owner's life.
What is bad luck on a boat?
Women were said to bring bad luck on board because they distracted the sailors from their sea duties in the days of old. This kind of behavior angered the intemperate seas, which would take their revenge out on the ship. Sailors of today maintain that bringing bananas on board is bad luck, and not presumably because of the chance you might slip on a banana peel and go overboard, but because you'll incur the wrath of the God of the Fruit Flies
Why are champagne bottles smashed on boat hulls anyway?
A ceremonial ship launching is the process of transferring a vessel to the water. The process also involves many traditions intended to invite good luck, such as christening by breaking a sacrificial bottle of champagne over the bow as the ship is named aloud and launched.
So, how are ships named?
The names for new military ships are personally decided by the Secretary of the Navy. Cruisers were named for cities, while destroyers came to be named for American naval leaders and heroes, as today's destroyers are still named. Starting in 1931, submarines were named for "fish and denizens of the deep."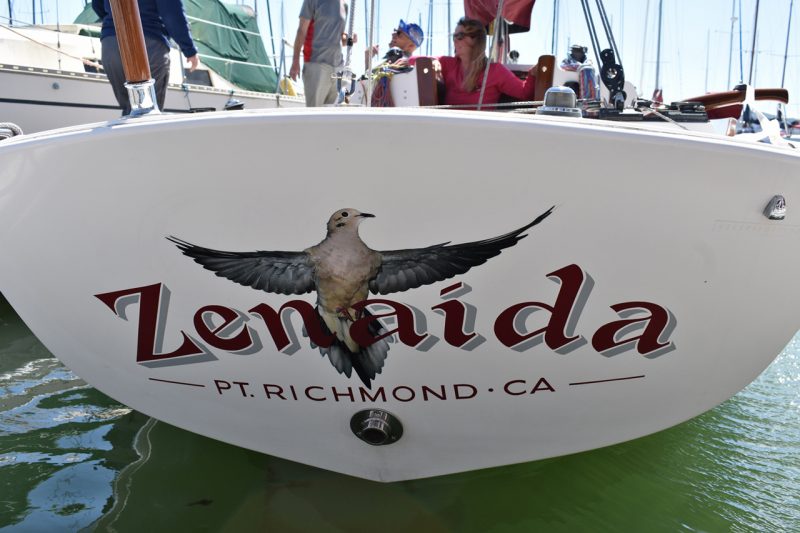 Preparing for the Ceremony
About de-naming/renaming ceremonies this coming Opening Day:
I cannot say enough how important it is to remove every item with the previous name before doing anything, while preparing for your yacht's de-naming/renaming ceremonies. If you don't, and you find one small thing — a floating key ring perhaps — we will have to perform the ceremony in its entirety all over again, and go buy more champagne. And, as it does make for great pictures, a wonderful feel of tradition, and a good time, it does take away from the time you could be enjoying your new boat on the water.
How do you prepare for your boat's renaming ceremony this coming Sunday?
Provide lots of liquid spirits for your guests: soft drinks, beer, wine, rum and other loved adult beverages.
Provide lots of food available for all of your guests to eat.
A silver dollar — the older the better!
Bottles of champagne for the Gods of the Seas and your guests.
Red wine for the final blessing.
Your ship's bell for ringing.
Readers — We hope that BYC will send us photos of their ceremonies on Sunday; we're curious about the red wine and the ship's bell. If you participate in a boat renaming or christening ceremony this Sunday in observance of Opening Day, please let us know. — ed.
Receive emails when 'Lectronic Latitude is updated.
SUBSCRIBE