Siebel Sailors Program to Kick-Start Youth Sailing
We've always loved people who can't get enough of sailing — or sailboats. Tom Siebel has been one of those people. His success founding Siebel Systems has allowed him to create a life in which almost unlimited sailing has been possible. This passion for sailing led to the accumulation of an enormous variety of boats. So much that he was at times ahead of Jim Clark for the title Owner of the Longest Cumulative Total Feet of Epic Sailing Yachts (OLCTFESY).
In the Bay Area, the boats have included the J/125 Tyr, sailed for fun in Corinthian Yacht Club beer can races. The MOD70 Orion has scorched the Bay in the Rolex Big Boat Series and Ronstan Bridge to Bridge. Farther afield the sailing fleet has included a 45-ft high-tech cat kept mostly in Mexico, the stunning J Class sloop Svea, and a Swan 60, 90 and 110. We understand that Siebel is cutting back on boats, with some of the fleet currently up for sale.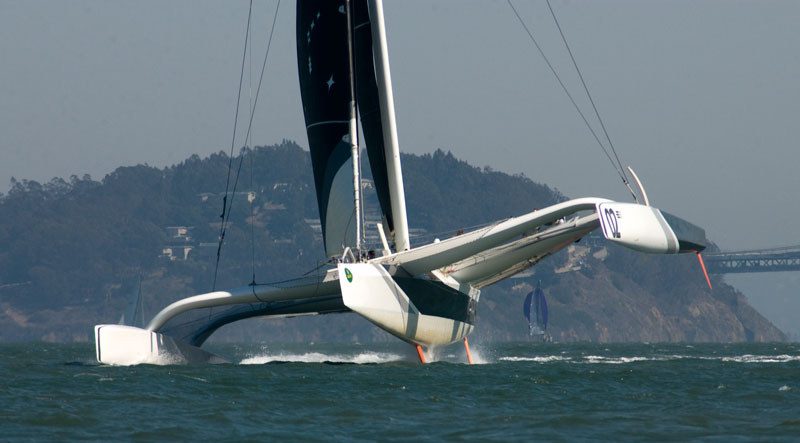 However, that does not mean he's cutting back on his dedication to sailing. In fact, US Sailing has just announced the Siebel Sailors Program, described as a landmark community sailing program made possible by a groundbreaking donation from the Thomas and Stacey Siebel Foundation. The program's purpose is to increase opportunity and diversity in the sport of sailing by providing resources and support to youth at public-access centers across the country.
The program aims to increase access to sailing for youth, regardless of socioeconomic background, a goal of US Sailing. With the help of the Siebel Sailors Program, US Sailing will provide fleets of boats (they selected the RS Feva XL), equipment and expert coaching at community sailing centers. The program will significantly enhance community sailing center offerings, advanced skill development, and competitive opportunities for youngsters.
This feeds into a shift in US Sailing's focus on competitive sailing to include more diversity in the sailors they're attracting, as well as diversity in the types of sailing they support. Recreational and adventure sailing are all most sailors need to enjoy time on the water. But, as US Sailing's Olympic FAST center headed by Malcolm Paige attests, Olympic success is still a significant part of the mix, bringing new talent and opportunities to the Bay Area.
"US Sailing is thrilled about the generous donation from Tom and Stacey Siebel. We are excited to be launching this game-changer for community sailing, as we engage with a growing audience of youth sailors," said Jack Gierhart, CEO of US Sailing. "The Siebel Sailors Program allows US Sailing to increase diversity in the sport and work more closely with community sailing centers around the country to offer opportunities for youth who are looking to advance their skills and learn from the top coaches."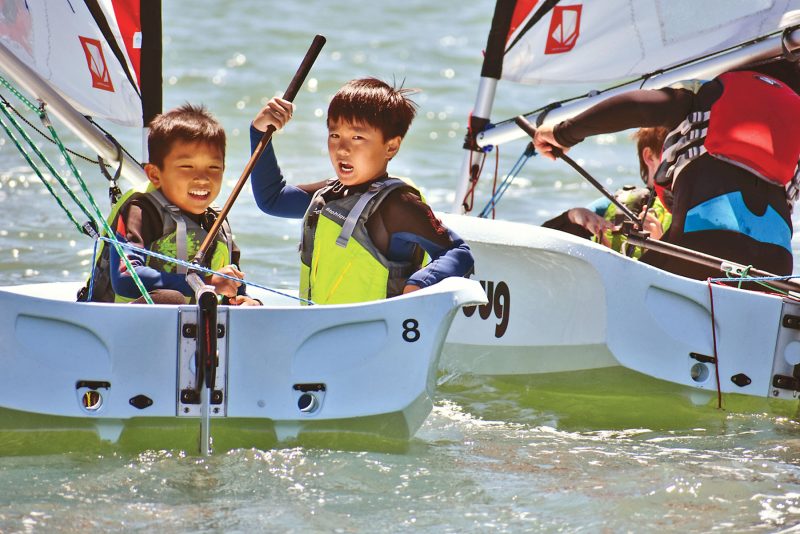 Throughout 2019 and 2020, US Sailing will select qualified community sailing centers to establish five regional Siebel Sailing Networks. In total, twenty such centers are to be established across the US in cooperation with local communities. Each center will be provided with a fleet of sailboats and associated supervision and equipment.
All of this follows on the heels of a recent US Sailing Regional Symposium held at the Sequoia Yacht Club in Redwood City, and the National Sailing Symposium attended by many West Coast program directors and instructors and reviewed with the help of tireless sailing advocate and US Sailing vice president Rich Jepsen in our April youth sailing story.
We salute Siebel's passion, dedication and vision for the future of sailing. We also salute US Sailing for its refreshing efforts to provide opportunities for a more demographically diverse population of sailors. This also includes the 2017 establishment of the US Sailing Foundation, which allows donors, such as Siebel, to support the expanded vision. Learn more about the Siebel Sailors Program at www.siebelsailors.org.
Receive emails when 'Lectronic Latitude is updated.
SUBSCRIBE