The weekend forecast for the Corinthian Yacht Club's Midwinters was a bit foreboding. Squalls, rain, even hail, all with cold breezes combined with a massive, runoff-enhanced ebb current. So it was with some irony that we found ourselves on Sunday hiding from the ebb behind Angel Island while the race committee put the starting sequence on wind hold and we relaxed in calm, sunny conditions.
The Sheet
As we puttered along, the call suddenly went out to "Pull the sheet." In fact, along with the many large logs and other debris being washed into the Bay, was a large sheet of plastic that needed rescuing. We pulled out our trusty boat hook (which doubles as a downwind whisker pole), did a quick U-turn so that crewmember Michael Rossi could pull the sheet into the hands of John Vreeland, thus saving Boyan Slat and The Ocean Cleanup Project from having to drag one more piece of plastic from the Pacific gyre.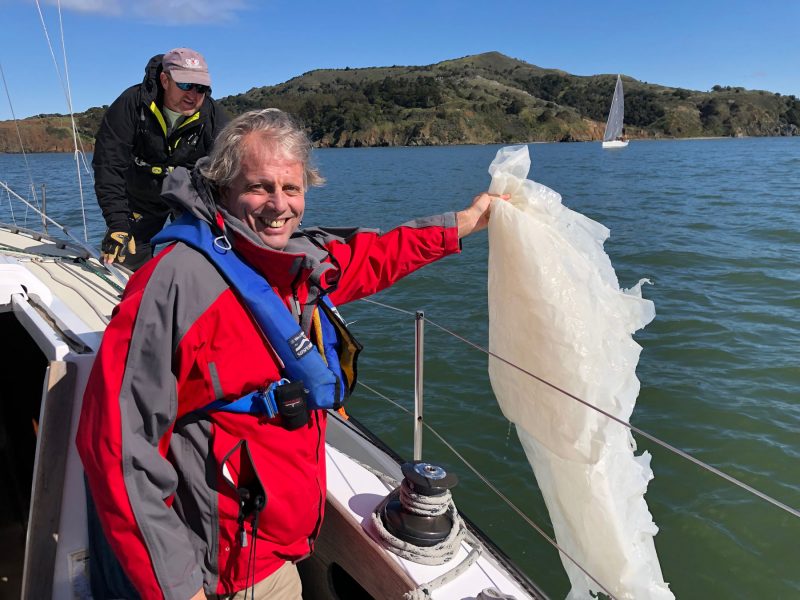 Beyond the Sheet
The entire weekend turned out better than forecast, with very little rain. Besides a major squall passing through right during Saturday's starting sequence, the skies cleared and the breeze was brisk and manageable, which everyone greatly appreciated as they needed all of it to fight the ebb around the course.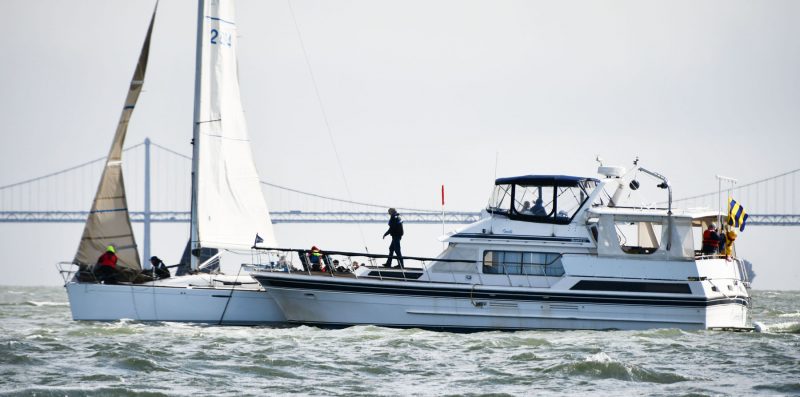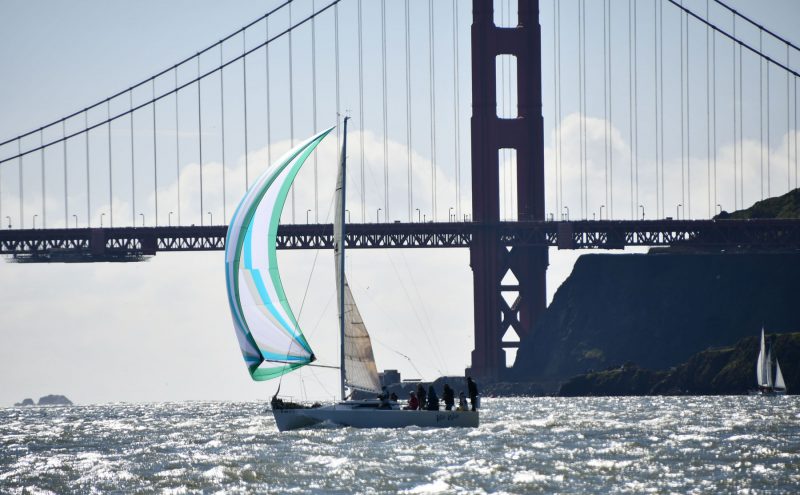 This was the last weekend of Corinthian's two-weekend Midwinter Series, one that put everyone's full complement of sailing abilities to the test. Crisp color transitions highlighted tide and wind lines, but you still had to figure out which side to be on. Then you had to find just the right combination of wind and current while searching for tactical advantage against your fleet.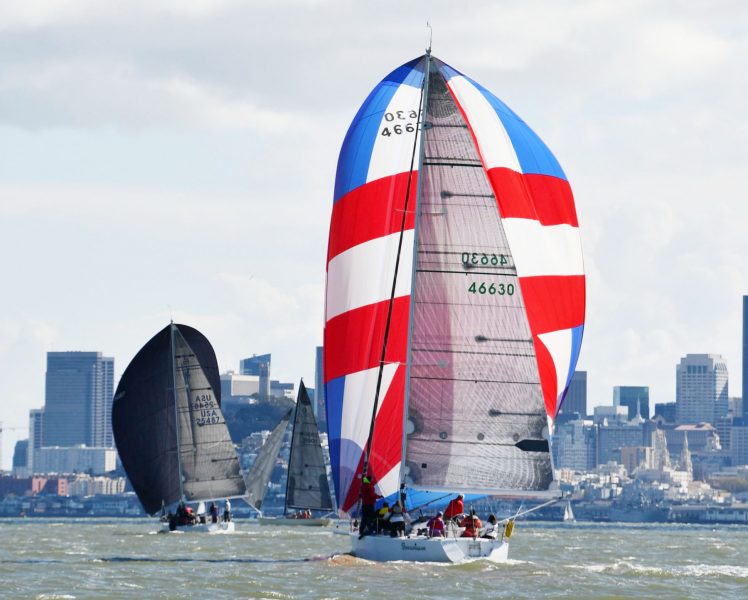 It was a classic brain teaser of the sort that makes racing the Bay so endlessly interesting. Unlike most sailing, the upwind legs seemed to flash by in nanoseconds, whereas downwind legs against the ebb were on 'extended play'. On our Ranger 33 Summer Sailstice, our top speed over ground was 10.1 knots upwind while we clawed our way around Harding Rock downwind at about two knots. (Have you ever thought about what kind of chain and ground tackle is holding the Harding Rock buoy in place on a day like yesterday?)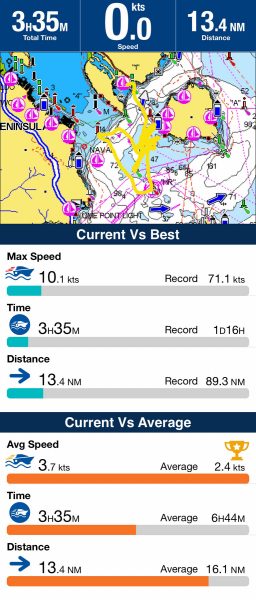 We'll have more in Racing Sheet in the March issue of Latitude 38. In the meantime you can see who beat the ebb and their competitors by checking out the race results here.
Receive emails when 'Lectronic Latitude is updated.
SUBSCRIBE