The US Coast Guard motto is Semper Paratus — Always Ready. Time and again, we've seen that that's true when it comes to rescuing mariners in distress at sea. But, right now, some mariners and their yacht brokers feel in 'distress' because the USCG is not ready with the latest vessel documentation system upgrade. We spoke to Dinah Goodsell at Cruising Yachts, who's in the midst of several boat sales that are held up because of the inability to get clear title on federally documented boats. Dinah forwarded a note from David Hayward of New England Marine Documentation showing the full notice from the Coast Guard.
Due to issues with a system upgrade the week of October 29, 2018, application processing for Abstracts of Title, Renewals, Priority Requests, Deletions, Certificates of Ownership and Commercial work will be delayed approximately three weeks from the time of submission. We recognize the impact of this delay, and are working diligently to return to normal processing times.
PLEASE DO NOT RE-SEND APPLICATIONS, PAYMENTS OR ANY OTHER DOCUMENTATION THAT HAS ALREADY BEEN SUBMITTED. Requests will be processed as usual, on a first-in, first-out basis.
Updates regarding processing time will be posted as they become available. We apologize for any inconvenience this delay may cause.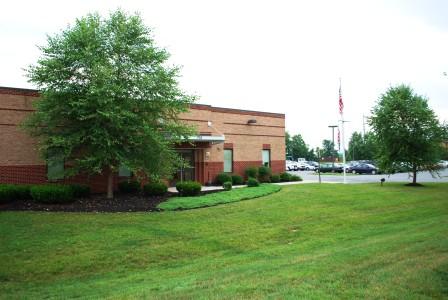 Hayward went on to say, "It's pretty frustrating as we're very busy with a good number of transactions but, overall, the system has improved tremendously over the last 20 years. As we all know there's often problems with system upgrades. We do hope they're putting on extra staff as this affects boat sales across the country. When the system is working right it takes just a couple of days, so three weeks is a long wait."
If you're in the midst of a transaction, be patient. The Coast Guard is doing what they can to catch up, and brokers can't do much more than 'take a number'.
Coast Guard Rescues Kitesurfer in Bay Area
On the water, the Coast Guard continues to live up to its motto. Yesterday on San Pablo Bay, the Coasties rescued a stranded kitesurfer on San Pablo Bay.
A bystander called 911 after watching a kiter off Pinole Shores Park struggling for several hours to make it back to shore. The Coast Guard dispatched a Dolphin helicopter, as well as a 45-ft boat, which — like so many other rescues on San Pablo Bay — couldn't reach their target because the water was far too shallow.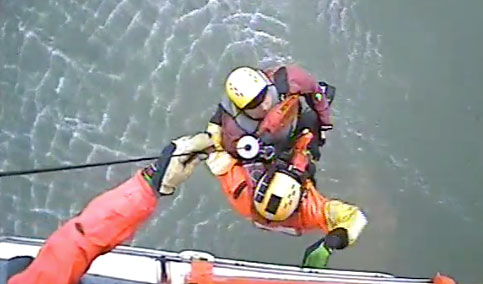 "The helicopter crew lowered the rescue swimmer to assist the kitesurfer, then hoisted them both back into the helicopter," a Coast Guard press release said. "The rescue crew then transferred the kitesurfer to shore. There were no injuries reported."
Receive emails when 'Lectronic Latitude is updated.
SUBSCRIBE