Randall Reeves Hits Latitude 38 South, Again
Readers, we just received this email from Joanna Bloor, Randall Reeves' wife.
Hello, and greetings to all at latitude 38 north from Randall, Mo and Monte of the Figure 8 Voyage 2.0 at latitude 38 south. Mo and I crossed that line this morning at 9 a.m. (ship's clock is still set to San Francisco time) on a course of southeast for Cape Horn, roughly 2,200 miles further on.
Day 41. Top that, Noah!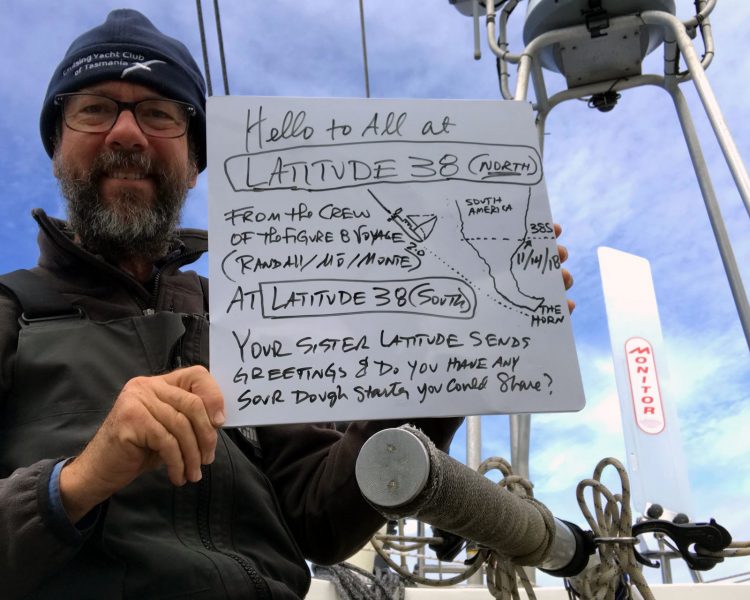 It's been a mixed bag of a passage so far. The first week out of San Francisco was fast, over 1,000 miles in seven days. But especially since getting below the southeast trades, winds have been hit and miss. Mo and I were a full two days faster than the same day on last year's attempt . . . until yesterday, when the Figure 8 Voyage 1.0 passed us up with lovely northwest winds and running wing and wing.
Currently, Figure 8 Voyage 2.0 is on a beat with light winds from the southeast. On a beat, again!
All is well aboard and we're finishing up final preparations for what looks to be very strong westerlies starting a week from now and continuing all the way to the Horn. Hatches have been waterproofed; dorade vents are closed; electronics are in water-tight boxes; the drogue is flaked and ready.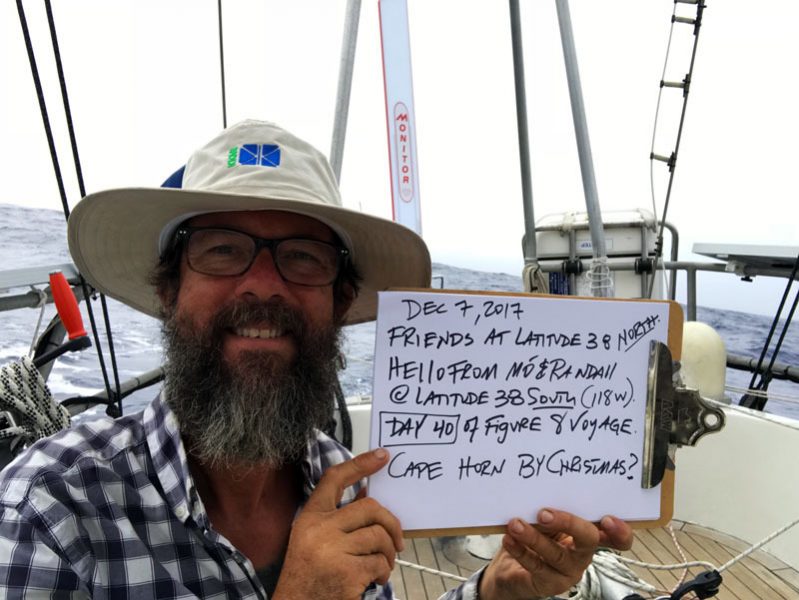 It's cooling quickly now. A week ago I was sleeping without cover, not even a sheet, but now I bundle under a sleeping bag at night and look for boots and a light jacket when I wake. Water temperature has gone from 83 degrees at the equator to 57 degrees as of this morning, and now rain is cold and I'm in foulies when on deck.
The message was cut off there, but, as our readers likely know, you can read more from Randall Reeves at www.figure8voyage.com/blog/.
Receive emails when 'Lectronic Latitude is updated.
SUBSCRIBE