Nothing brings me greater pleasure than tying off the tiller during a singlehanded sail, sitting back, and watching the boat work.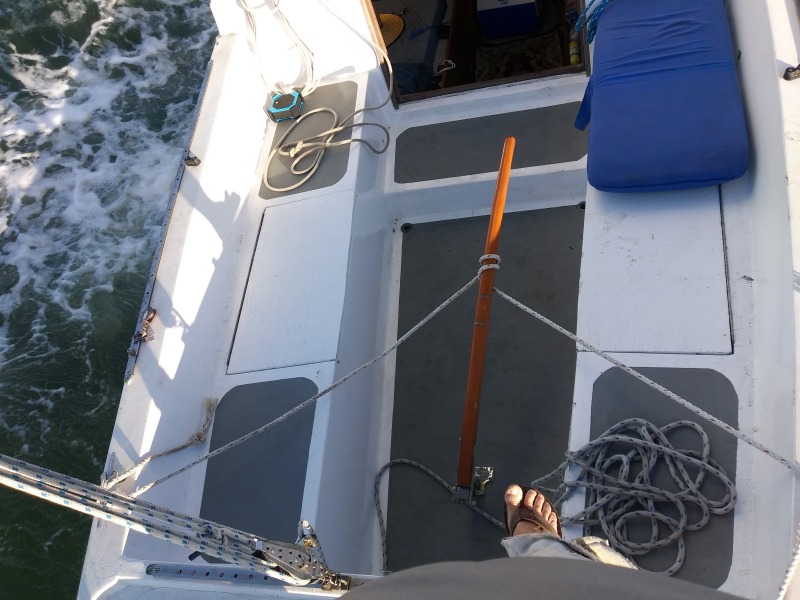 On Saturday, there was way more breeze than I'd expected coming out of the San Rafael Channel. I was able to raise sail before the Marin Islands, but instantly had my hands full — admittedly, I had not prepared my Columbia 24, Esprit, (namely my gear below deck, including my computer). I was neither physically nor mentally ready for the conditions, and was a little indignant that it had decided to be so windy. I beelined for China Camp.
My first singlehanded anchoring was way easier than expected (so many sailing 'challenges' are easily demystified simply by doing them). Once on the hook, I was able to ready the boat. I've come to deeply enjoy what I'll call the at-anchor 'putter', doing dozens of tiny chores that would never get done in any other context. As Esprit thrashed around on the hook, the wind — which had been moaning through the rigging — started to scream, just a little.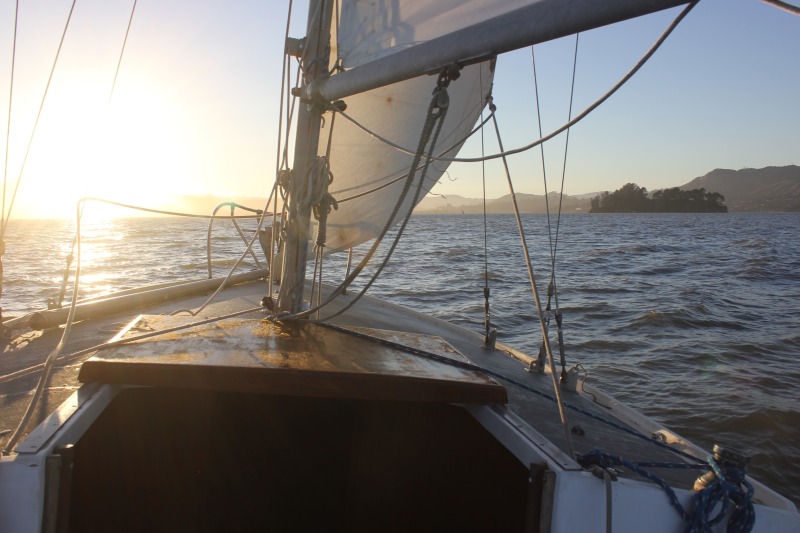 After I'd reefed the main and weighed anchor, the boat was a different beast. With one wrap just forward of center on the tiller, my Columbia sailed easily upwind by herself. I sat on the companionway hatch, stood on the transom, and crawled to the bow to just . . . watch the boat, sailing 70% of the way back without touching the tiller, and able to make fine-tune adjustments with my body weight. I simply cannot describe the sensation and sense of freedom that powering to weather on a primitive autopilot elicits. It's a completely different type of sailing altogether.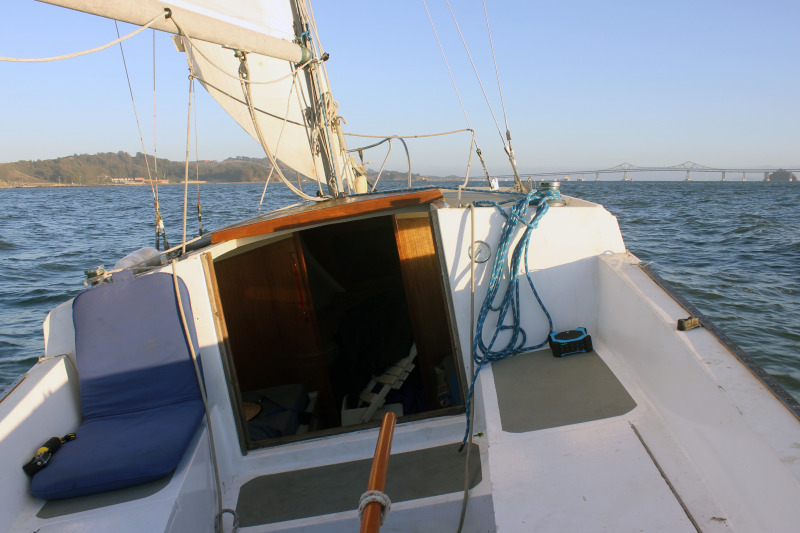 Do you have any special 'autopilot' techniques? We're strictly talking bout tying the tiller or wheel here. Do you get giddy like a little kid when you step back and watch your boat sail? We'd like to know.
Receive emails when 'Lectronic Latitude is updated.
SUBSCRIBE