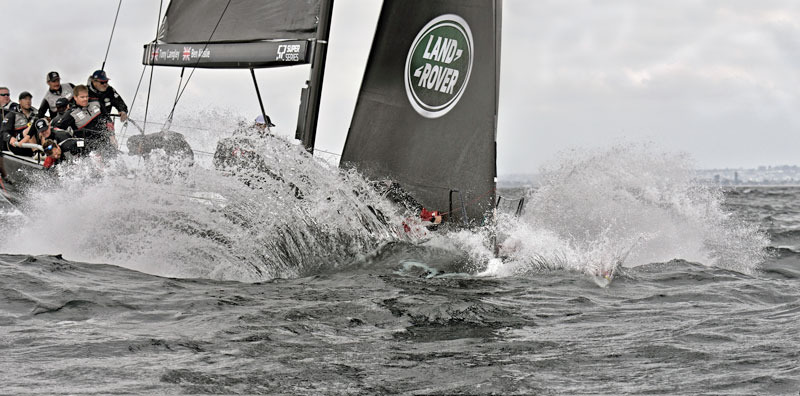 San Diego Yacht Club hosted eight sleek 52-footers and six Beneteau First 36.7s as part of the massive Southern California Yachting Association Midwinters on February 10-11. Competitors saw winter skies and cooler winds prevail on Saturday and SoCal balminess on Sunday.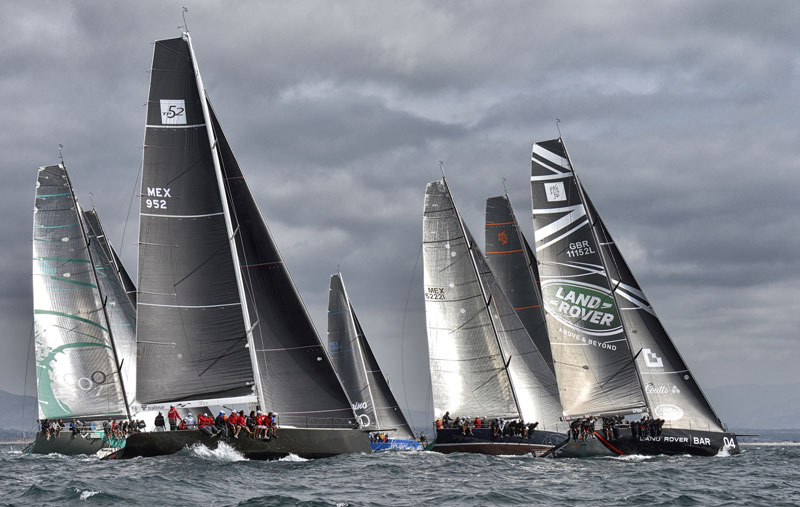 Over the course of five fleet race starts, it was Tony Langley of the TP52 Gladiator, whose crew is training with Ben Ainslie and members of Land Rover BAR, who claimed first after corrected time. Dale Williams and crew of the TP52 Wasabi were all smiles collecting a second-place spot — barely besting Tom Holthus and BadPak by a scant one minute on corrected time. Shared Langley, "We arrived on Tuesday to light air during practice. Over the course of the week we saw a range of conditions and got in a lot of good sailing while here." The British racer states that he likes the Corinthian format for this event, plus the warmth and hospitality of the region.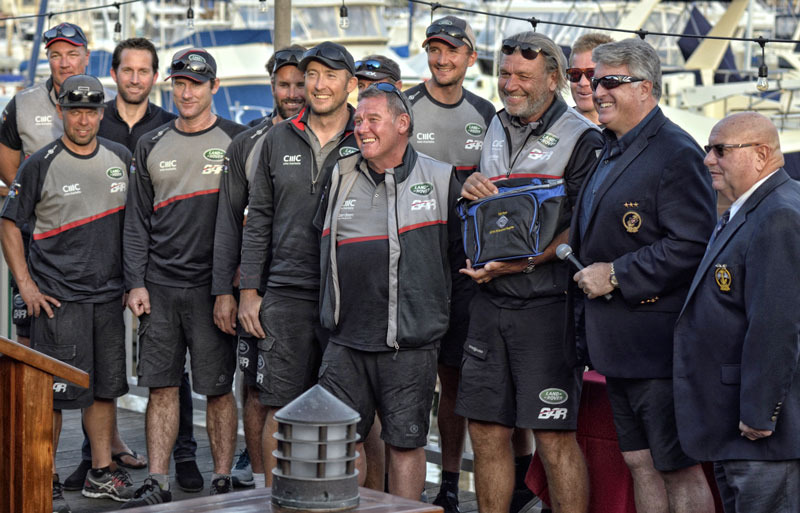 The British prevailed; Land Rover BAR Gladiator tallied 2-1-3-1-2 for 9, BadPak clinched second with 4-4-2-2-1 (13), and Manouch Moshayedi and his Pac52 Rio crew raced to 1-3-4-4-4 for a count of 16.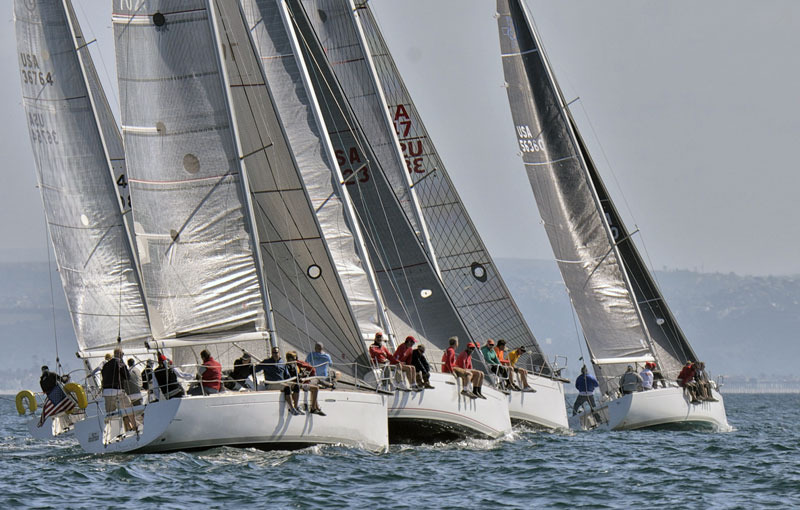 Mike Whittemore of Melokia and crew clinched a first place for Beneteau First 36.7 fleet racing, running a 1-1-1-1-2 streak. A member of the Coronado YC, he's raced the boat since 2005. "Saturday's conditions were challenging with confused seas and plenty of wind. My tactician, Lauren (Bernsen) Wilson in her first regatta since the birth of her son, made great calls that kept me out of trouble and put us in a position where we were competitive in every race." Add great trimming from Jim Mills on main and Dan Flynn and Dom Michaud on headsails. "Technical work and screw-up recovery was outstanding from our front end team of Joe Lerma on bow, Billy Jenkins at the mast and Sara Smith and Tammy Lee Morell in the pit." Robert Carlson's Adeline earned second place, and third went to Sorcerer with Robert Kopaniasz and crew.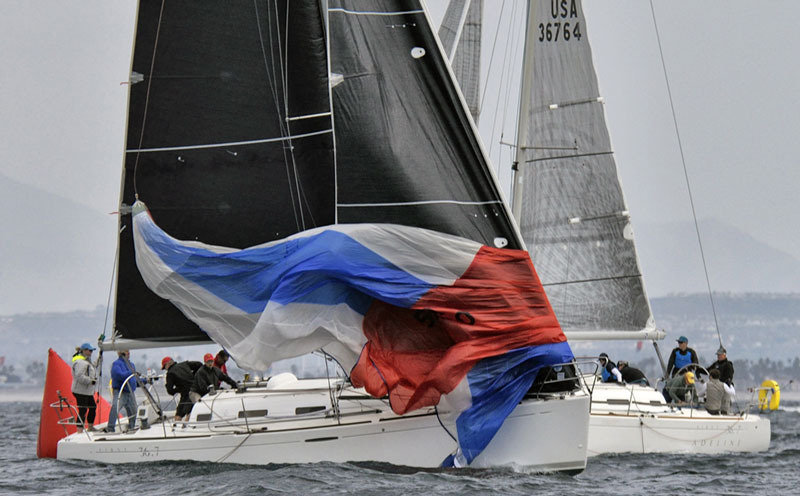 Look for more on the SCYA Midwinters in Racing Sheet in the March issue of Latitude 38.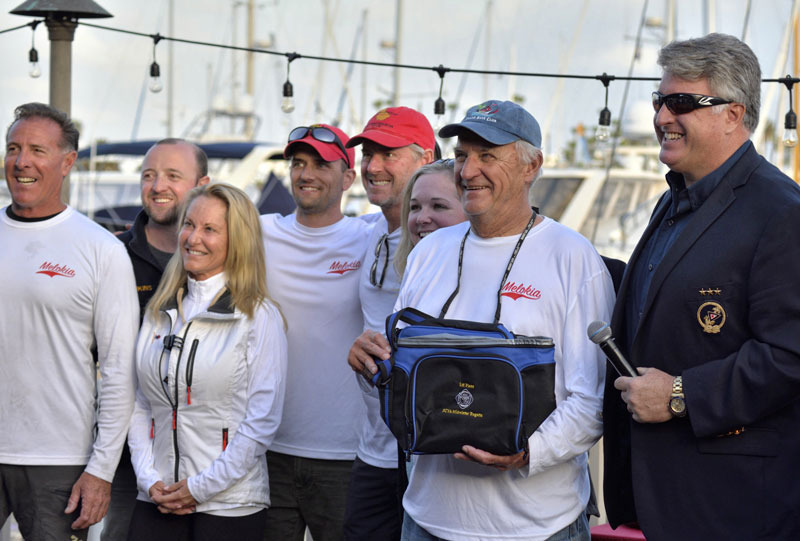 Receive emails when 'Lectronic Latitude is updated.
SUBSCRIBE