How easily we forget. Last winter our drivers doing the monthly delivery of each new issue of Latitude 38 had to brave some pretty horrific rains to get the magazine out. Not this year. While we don't like droughts for farmers, skiers, firemen or lake sailors, it does make delivery day a bit easier.
Early this morning, our four Bay Area delivery drivers picked up both the new January issue and the annual Latitude 38/YRA Racing Calendar for distribution to a waterfront location near you. Besides the lack of rain, traffic is also light this holiday week so today's delivery has 'fair winds and following seas.'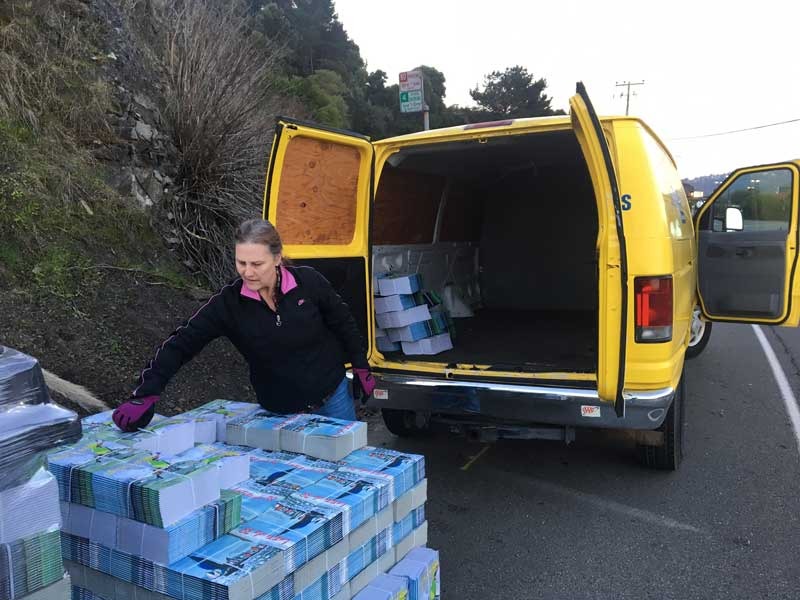 The January issue includes features on foiling, winter cruising the California coast and 2017 Bay Area race season winners like Gerry Brown from Berkeley Yacht Club, who won YRA Series PHRF 2 aboard his Farr 38 Mintaka 4. Additionally there's Bay Area sailor Jeremiah Kosten's trip to Svalbard, our trip to the Farallones, part two of Jack London's The Joys of Small Boat Sailing, and dozens of other stories. Pick up a copy for your sunny, relaxing New Year's weekend.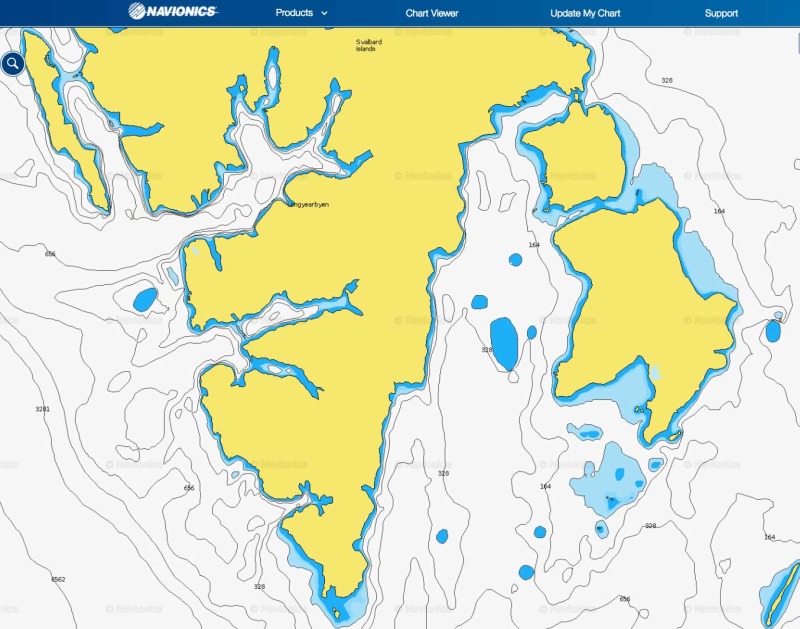 The 2018 Racing Calendar has everything you need for a successful racing season. Everything but that magic combination of a well-prepared boat, great crew, awesome tactics, relentless pursuit of excellence and a touch of luck. Besides that, it does have every race scheduled in Northern California, current charts, signal flags, lists of Bay Area junior programs, and in-depth information on how to get a PHRF rating. It's chock-a-block with great sailing challenges for 2018.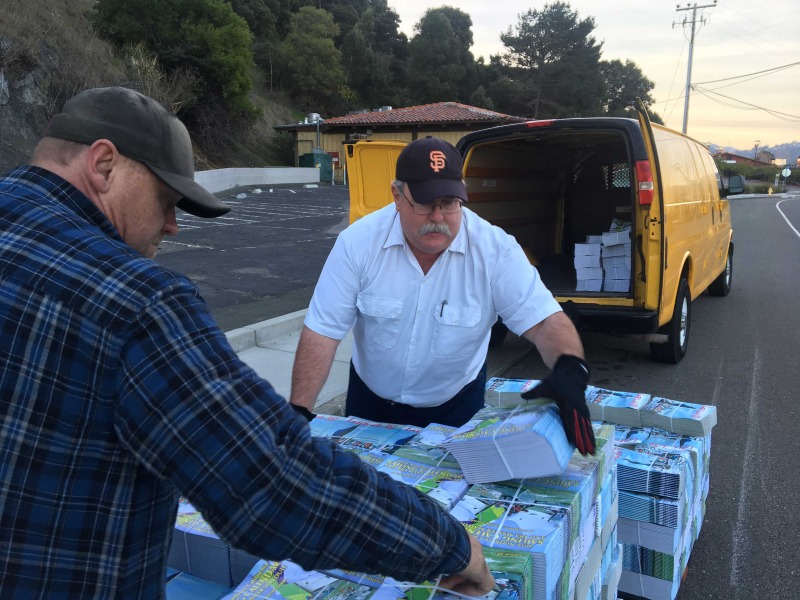 The wind forecast for the weekend looks light everywhere, though on windytv.com it shows light northerlies off the coast on Saturday and light southerlies off the coast on Sunday. If you trust it you could run down to Monterey on Saturday and run home on Sunday.
Receive emails when 'Lectronic Latitude is updated.
SUBSCRIBE