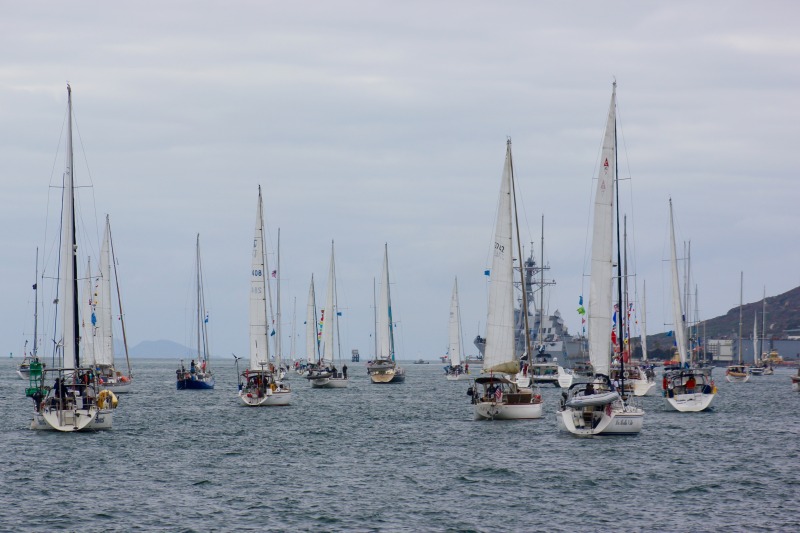 Everyone likes a nice breeze for a sail, but when you're cruising, it's just not as critical. The Grand Poobah checked in from just off Cedros Island on Wednesday to report this was the slowest first leg of the Baja Ha-Ha in memory (out of some 24 Ha-Ha's). The leg also included minor rain and drizzle, strengthening the vision of a sunny destination. The track from the Garmin InReach showed an average speed of only 6.42 knots for the 400-mile leg to Turtle Bay, which is slow for the 63-ft cat Profligate.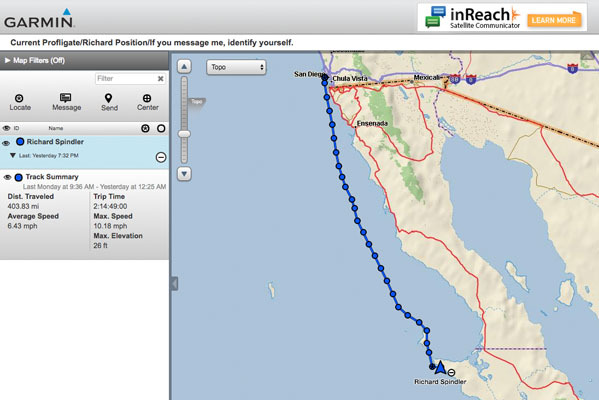 For the 129 cruisers who had their boats ready at start time, this meant more motoring than they'd hoped — and for one boat it meant none. Untangled, a Spencer 1330 from Alameda, found motoring provided no forward motion. Upon further inspection they discovered that their prop had dropped off. They managed to get to Ensenada and haul out, and are hoping to reattach a propeller and rejoin the fleet.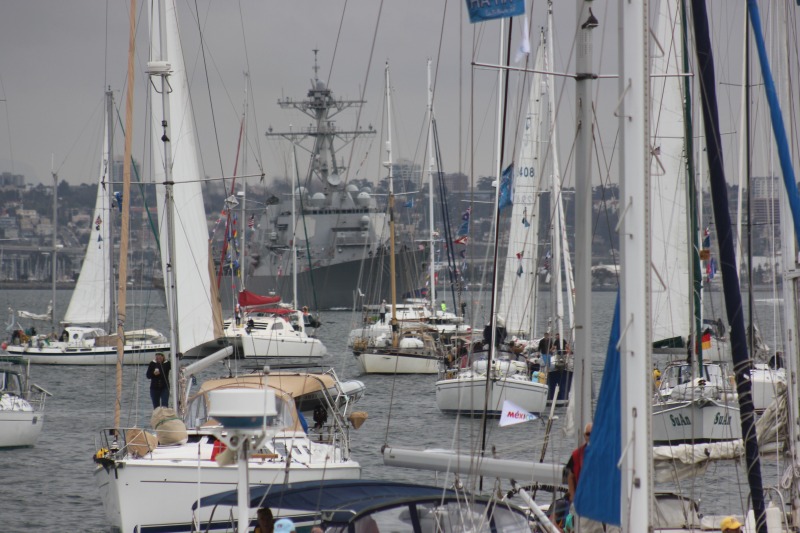 Technical difficulties also challenged Profligate when, shortly after the Monday start, their primary VHF wasn't working. Shea Weston of Offshore Outfitters, who happened to be escorting the fleet out the Bay, jumped aboard and quickly determined the VHF needed replacing. Profligate did the u-turn back to West Marine on Shelter Island, replaced the radio, and was back on the track by 5 p.m. Gremlins struck again when the Poobah was happily landing his first successful mid-passage drone flight and made a quick lurch to grab the descending drone, resulting in his iPhone being launched overboard. That would be the phone with the app that controls the drone. Bummer.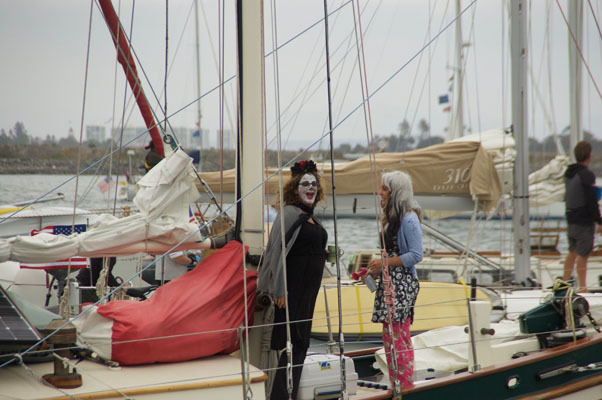 Despite the hiccups, the calm weather was pleasant, and good fishing was reported by much of the fleet. The InReach was reported to be working well and used by about 90 boats in the fleet to provide their daily check-in, with the rest of the boats checking in via SSB or Iridium Go!. Everyone was looking forward to pulling into Turtle Bay for the last game of the World Series on Wednesday and the beach party today.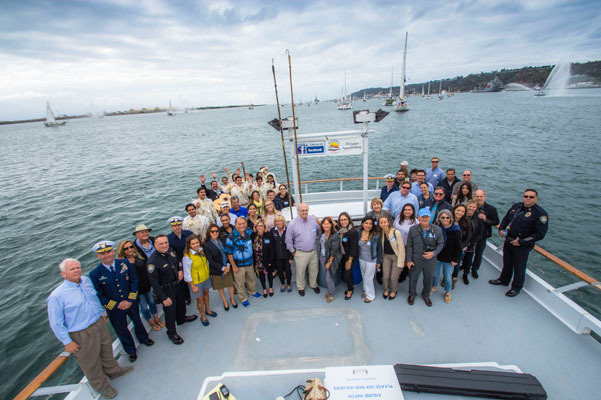 The next leg to Bahia Santa Maria starts tomorrow, with the wind forecast to be a little more brisk and steady.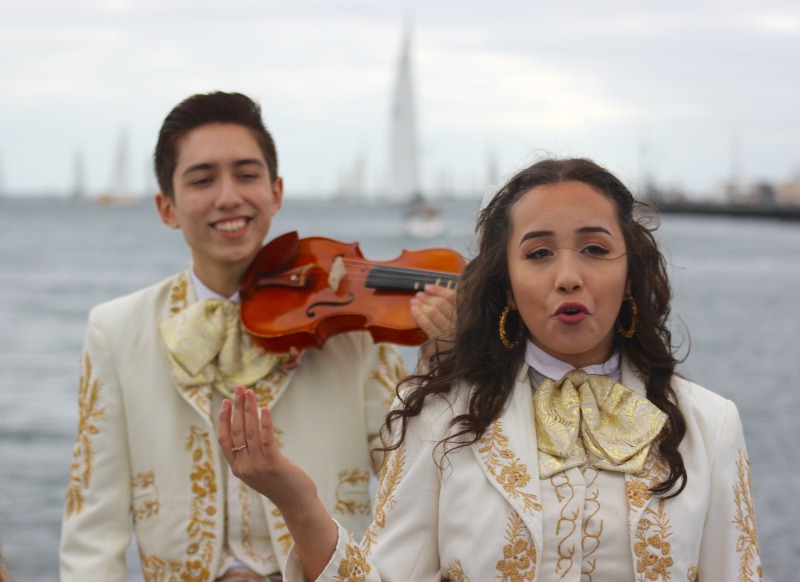 Receive emails when 'Lectronic Latitude is updated.
SUBSCRIBE