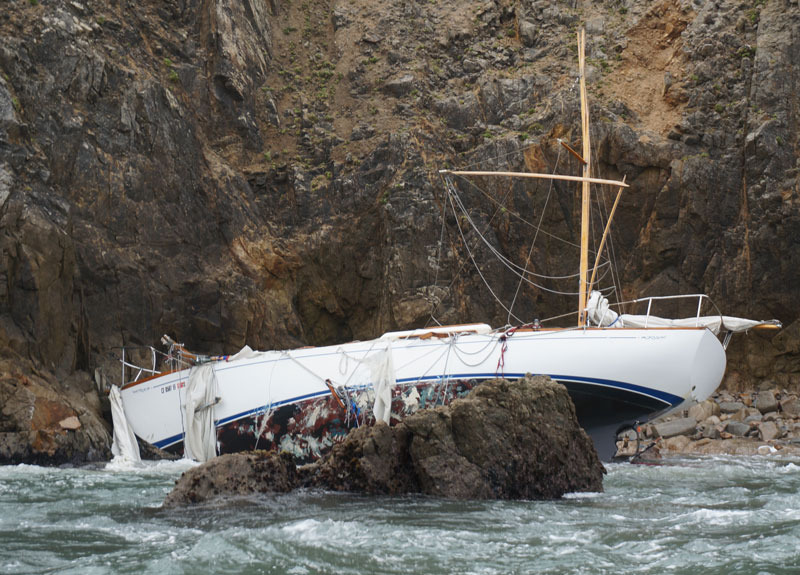 Craig Dahl, a Marin County-based reader of Latitude 38, and crew sailed his Catalina 36 Journey to Drake's Bay for the weekend. On Saturday, they spotted this ketch wedged in the the rocks along a steep cliff section of shoreline. Details that Dahl observed included the lack of a mainmast (it was nowhere to be seen), a broken mizzen mast, a deployed emergency boarding ladder amidships, a hole in the hull, an undeployed Danforth anchor on the bow, and the absence of any people.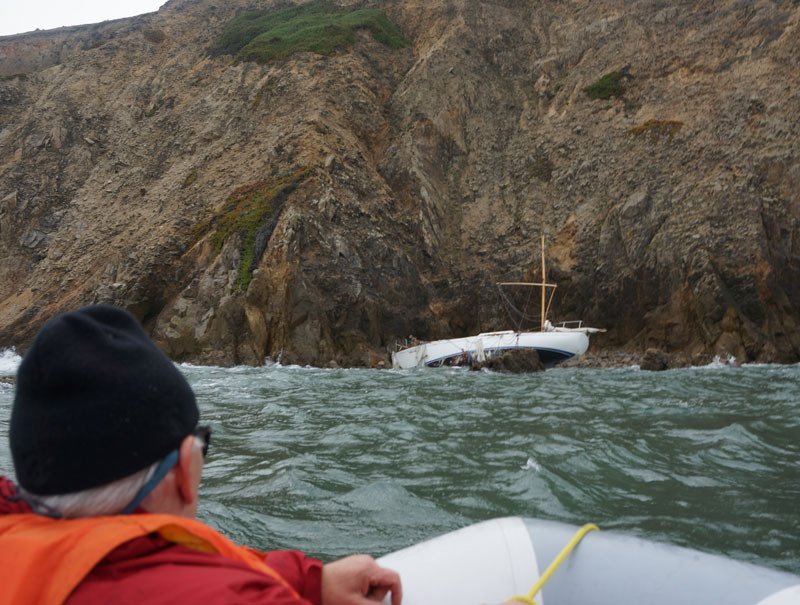 Dahl and crew dinghied up to within 100 yards but stood off due to the rowdy surf breaking on the rocky shore. They called the Park Service to report their find.
Dahl says that on Saturday conditions in Drake's Bay were foggy with 15-20 knots of breeze. A long-period 6- to 8-ft northwest swell made for big rollers. He speculated that an earlier south swell, during a high-surf advisory, could have swept the sailboat ashore.
The Coast Guard said that they were notified of the wreck on Saturday afternoon, that the owner was coordinating a salvage plan, and that the USCG were monitoring it. Courtney Hanson of Sector San Francisco reports that the San Francisco-based 30-ft boat is named Rubicon. She said that the incident occurred on Friday night around midnight, and that the sailors hiked out and were treated at a nearby hospital. The USCG can't divulge the name of the owner due to the agency's privacy policy, but we invite him or her to contact us.
Recreational sailors aren't the only ones who run aground. It happens to the best of us. Case in point: The Clipper Race entry Greenings fetched up on a reef shortly after departing Cape Town, South Africa, on the third leg of the professionally skippered round-the-world race.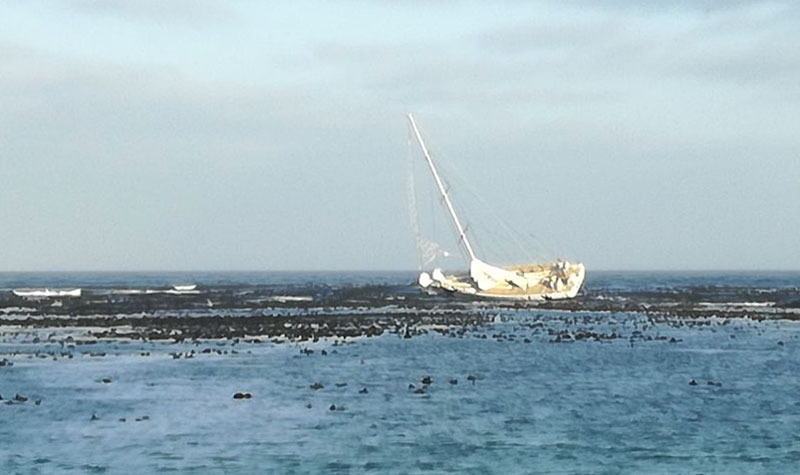 No injuries were reported, and the 17 crew were evacuated by National Sea Rescue Institute rescue boats; they're back in Cape Town now. We'll have more on that incident in Friday's 'Lectronic Latitude.
Receive emails when 'Lectronic Latitude is updated.
SUBSCRIBE