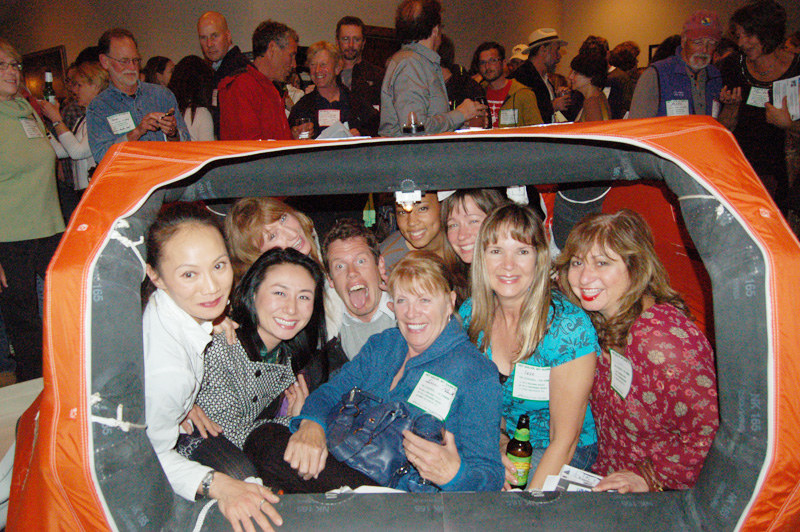 If you've ever lamented that you couldn't find reliable crew for racing or daysailing, or if you're an eager sailor who doesn't own a boat but loves to get out on the water, then listen up because we've got a great solution for both scenarios.
Tomorrow (Thursday, March 13) San Francisco's Golden Gate YC will open its doors to both skippers in need of crew and crew seeking rides at Latitude 38's annual Spring Crew List Party. Unlike our September Crew shindig that focuses on cruising south of the border, tomorrow's event is a catch-all: Serious and not-so-serious racers will be looking for capable race crew, would-be cruisers and passagemakers will be looking for watch-standers, and boat owners who simply enjoy casual weekend or evening sails will be looking for folks to share that variety of low-key fun on the water. Hours are 6-9 p.m.; $7 entry fee (or $5 if age 25 and younger) includes free snacks and a chance at door prizes (no-host bar on site). Cash only please!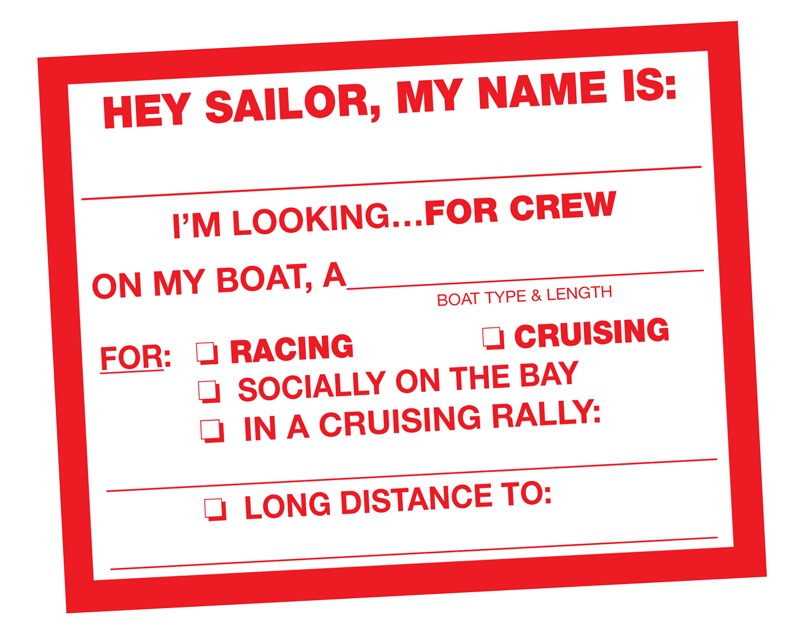 If you're new to this process, here are a few tips:
• Don't be a wallflower, be proactive. That is, don't be shy about going up to skippers (who will be identified by name tags) and introducing yourself. Vice versa for skippers who need crew.
• Be honest. Don't overstate your qualifications and experience. Many skippers are happy to train less-experienced crew in their preferred methods of seamanship. It's often more important to have an upbeat, can-do attitude than tons of experience.
• Be crystal clear about expectations. Whether you are a potential crew or a skipper-in-need, your best chance of successful partnering will be if you are clear about expectations, i.e.: Re racing: How often crew must show up for race practice and events? Re cruising: What expenses will crew be expected to share? Re romance: If you are simply looking for a ride, and definitely not looking for romance, make that clear from the get-go. (That said, many happy couples have met through our online Crew List or Crew List Parties.)
• Bring some simple, single-sheet sailing resumes (ideally with your photo on them), so a potential skipper can remember who you are when reassessing crew possibilities later. The same goes for skippers.
LIFERAFT DEMO: It's become a long-standing tradition for Sal Sanchez of Alameda-based Sal's Inflatable Services to pop open a liferaft at our Crew Parties and let attendees sample the 'cozy' interior space. He'll do that again this year, and in addition, he'll be conducting a special hands-on Liferaft Training seminar preceding the Crew Party, 3:00-5:00 p.m. at the GGYC docks. This is a great educational opportunity that would be hard to find elsewhere — especially for those who sail offshore. Cost is $39. Reserve today at (510) 522-1824.
Receive emails when 'Lectronic Latitude is updated.
SUBSCRIBE