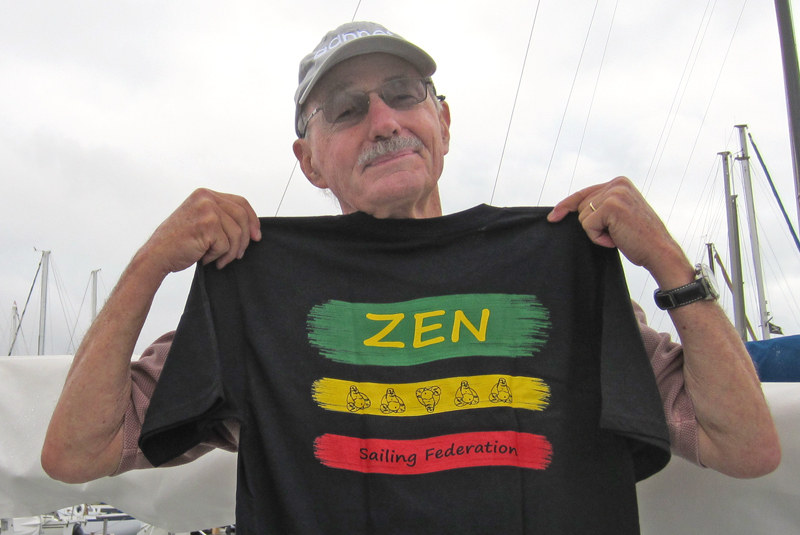 A man in his early 70s losing his vision in one eye but planning to do a circumnavigation on a Moore 24 ultralight? Yeah, right.
But before you snort that this man has no idea what he's getting into, understand that he's already done five mostly (90%) singlehanded circumnavigations. And before you scoff at the notion of doing a circumnavigation on a Moore 24, understand that he's already done one with a 18-ft open boat that weighed just 900 lbs. (Actually, he did one circumnavigation with two 18-ft open boats, because after the Saudi Arabians confiscated his first 18-footer and threw him in jail for a few weeks, he ultimately had to complete the voyage in a sistership.)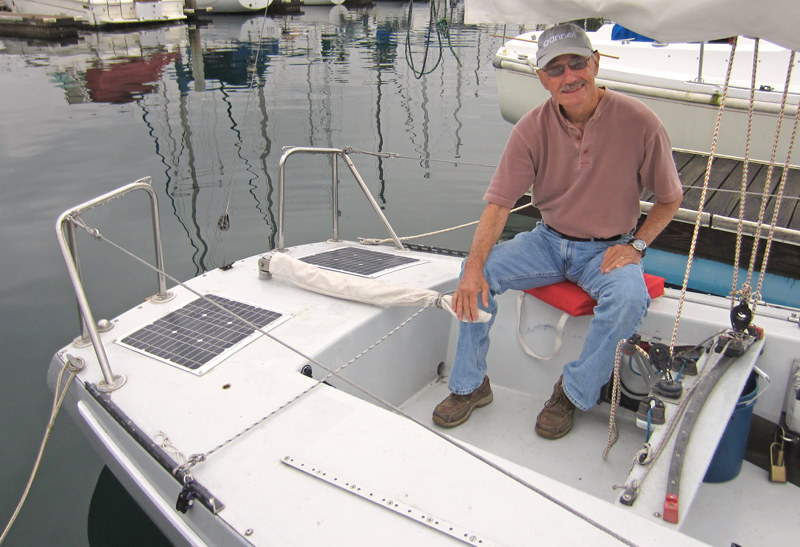 The man we're talking about is, of course, Webb Chiles who, although he now lives in Evanston, Illinois, bought his first sailboat, an Excalibur 26, many decades ago in Berkeley. As we were driving over to meet him at the marina in Mission Bay, we didn't quite know what to expect. But after spending a very pleasant hour interviewing him, we found him to be absolutely normal — except for the fact that he seems to have an unusually clear understanding of his likes and dislikes.
For one thing, the lean and fit Chiles really likes women. Which partially explains why he's been married six times. He also really likes sailing. Not sailing to get somewhere, sailing to set a record, or daysailing, but sailing for the Zen of it. It appeals to Chiles' sense of symmetry that if he completes a circumnavigation with the Moore, he'll have circumnavigated as many times as he's been married. Chiles also learned early on that he didn't like to work for other people, so he became an author, writing about his sailing adventures. Is it just us, or do we have a couple of things in common with Webb?
Anyway, stand by for our Latitude 38 Interview with Webb in the December — not November — issue of Latitude 38. We think you'll enjoy it as much as we did.
Receive emails when 'Lectronic Latitude is updated.
SUBSCRIBE