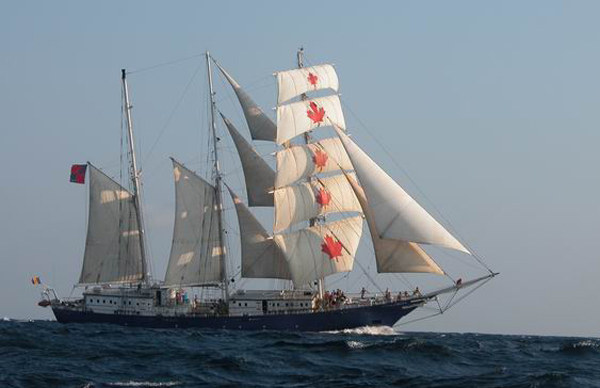 As the 188-ft barquentine Concordia sailed down the South Atlantic last week, Captain Bill Curry warned his crew, and the 44 high school and college-age student sailors aboard, to prepare for unsettled weather. Little did he know, however, that an intense vertical downdraft would soon knock down his globetrotting steel-hulled vessel, sending her to the bottom within a half-hour.
When the tragedy occurred, the Barbados-based three-masted tall ship was sailing south, roughly 300 miles off the Brazilian coast, en route from Recife, Brazil, to Montevideo, Uruguay, as part of a 10-month Class Afloat educational voyage. At about 2:30 p.m. last Wednesday the ship was hit by what the captain later characterized as a "microburst" — a sudden, powerful downdraft — which apparently knocked the boat onto her beam ends, where she began to flood and never regained equalibrium. Having drilled for emergencies as part of their on board routine, all students and professional crew were able to evacuate safely into three large liferafts, which were lashed together as they awaited rescue. The ship's EPIRB had been activated, but high frequency radios were rendered useless by the knockdown.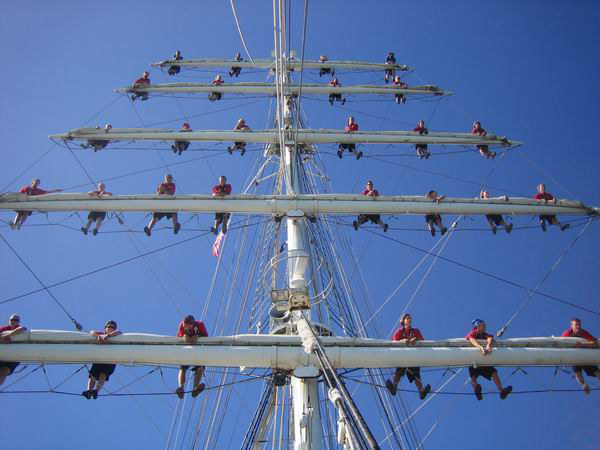 The 64 survivors drifted together for at least 40 hours before being rescued by the 662-ft merchant ship Hokuetsu Delight and the 688-ft tanker Crystal Pioneer. A later attempt to transfer the survivors to the Brazilian naval frigate Constituicao had to be abandoned due to the rough conditions. All crew and students arrived at Rio de Janeiro Friday, happy to be alive, but deeply saddened by the loss of their floating home, which has served as a school ship since 1992.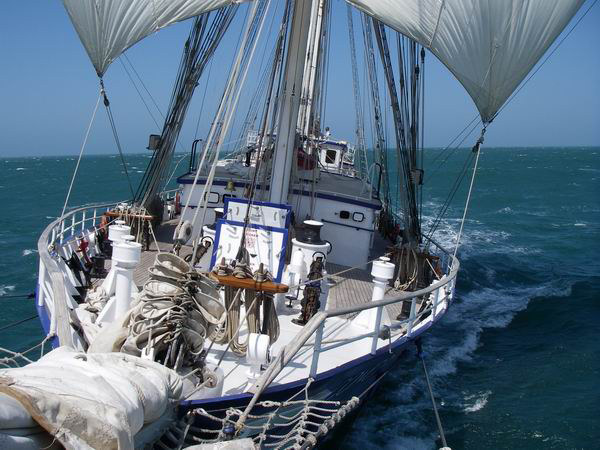 "The story that is slowly emerging from our students and professional staff is of the heroic communal effort that saved all aboard," said Nigel McCarthy of Class Afloat. "That all were saved is a testament to the training, equipment and professionalism of our shipboard community."
Receive emails when 'Lectronic Latitude is updated.
SUBSCRIBE