We've heard many financial pundits theorize lately that the economy is finally beginning to rebound. That should give you a big sigh of relief. Unless, of course, you were hoping to snatch up your dream boat at a rock-bottom price. Because if consumer confidence really is on the upswing, the window for making the deal of a lifetime may come to a close sooner than you think.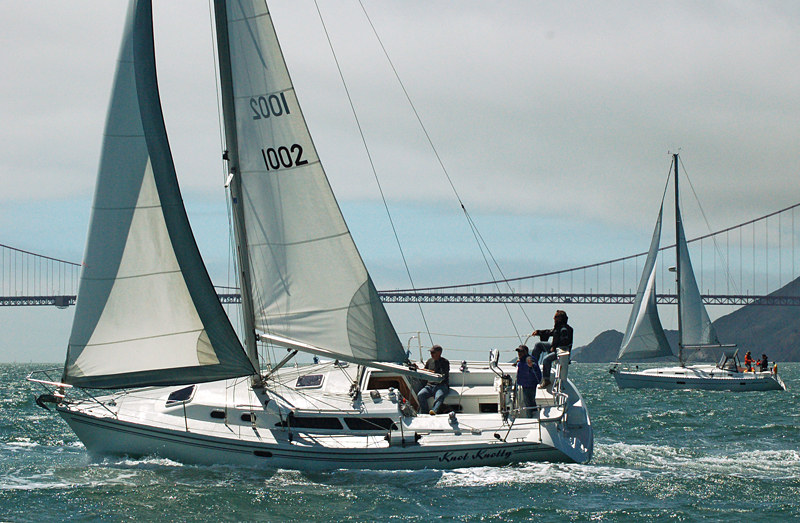 Needless to say, the current market for both new and used boats strongly favors buyers. Not only do many cash-strapped sailors need to liquidate their 'floating assets', but brand new boats are languishing on showroom floors. So well-equipped, used cruising boats and daysailers are being offered at prices well below historic norms. And many new boat dealers have slashed their margins dramatically.
But is there any money out there to borrow? Local funding agencies tell us there's plenty of it for qualified buyers, at fixed rates in the high 6s, and adjustable rate loans under 5%. With a solid credit rating and 15 to 20% down, you could score the deal of a lifetime. As a bonus, you can usually write off the loan interest on boats of roughly 25 feet and up, because they legitimately qualify as second homes.
If you're in the market, you'll want to drop by Boat Fest — see the ad above for details. Be aware also, that for the first time ever, used boats will be part of the mix at Strictly Sail Pacific, slated for April 15-18 at Oakland's Jack London Square.
Far be it from us to give anyone financial advice, but don't cry on our shoulders if you wait too long, the window closes, and that dream boat slips through your fingertips.
Receive emails when 'Lectronic Latitude is updated.
SUBSCRIBE