The rough seas and powerful winds reported earlier have now subsided, replaced by clear, sunny skies and gentle breezes — ideal for the annual Turtle Bay beach party which begins at noon today. Approximately 120 boats are now anchored in the expansive bay, with about 50 stragglers due to arrive shortly.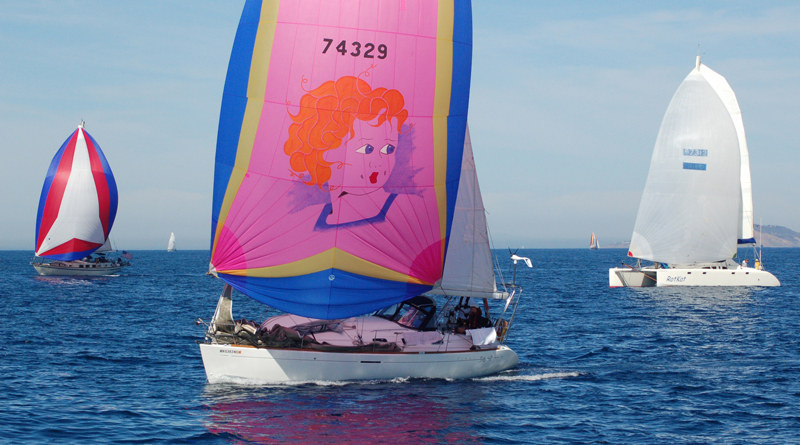 Last night many crews regained their 'shore legs' with a stroll through town en route to the annual no-host party at the tiny town's biggest restaurant, the Vera Cruz. While the rough seas resulted in torn sails and broken gear on some boats, a number of others hit their best speeds ever. Cats reported top speeds in the high teens and low 20s, and a number of heavy displacement boats reported surfing as much as 10 knots faster than their theoretical hull speeds.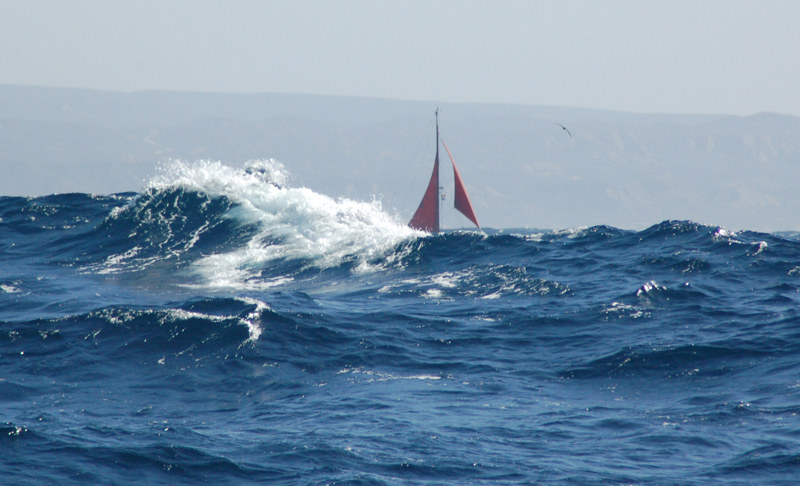 As reported earlier, the J/120 J World sank after being hit repeatedly by a whale. After spending four hours in a liferaft, skipper Eugenie Russell and her crew were rescued by a U.S. Coast Guard helo with what Eugenie called "textbook" precision. We spoke with Eugenie as she was on her way to the French consulate in L.A. to pick up a new passport, and she told us there have been some inaccuracies in the way the story is being relayed. She said that while they were all successfully rescued, they were cold . . . really, really cold throughout the entire ordeal. While they were able to make it to the liferaft with a handheld GPS, VHF and 406 EPIRB, the ditch bag was taken out by a single wave. They weren't able to just step aboard the liferaft; they were in the water to begin with before being able to get aboard the raft. They were actually in the liferaft for four hours, not two, spending the first two bailing waist-deep water from the raft. Then, there was the 20 to 30-ft swim from the raft to the Coast Guard rescue swimmer; the helicopter ride was extremely cold also. Russell told us that everyone onboard was calm, and that she handed one woman the EPIRB and told her to treat it like it was her baby. We're hoping to get Eugenie down to Cabo for the Ha-Ha party so she can talk to the crowd!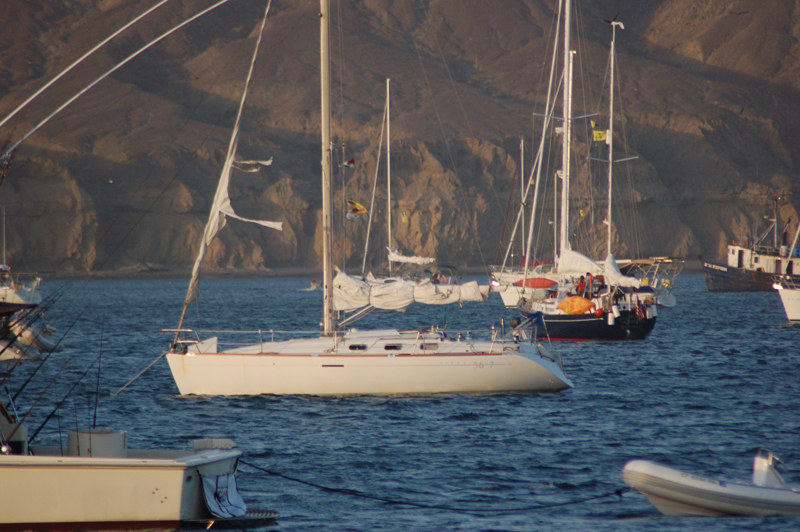 Leg Two will start tomorrow with winds predicted to be in the 8-12 knot range and moderate seas. Event sponsor Commanders' Weather does not anticipate any more high winds or seas for the remainder of the rally.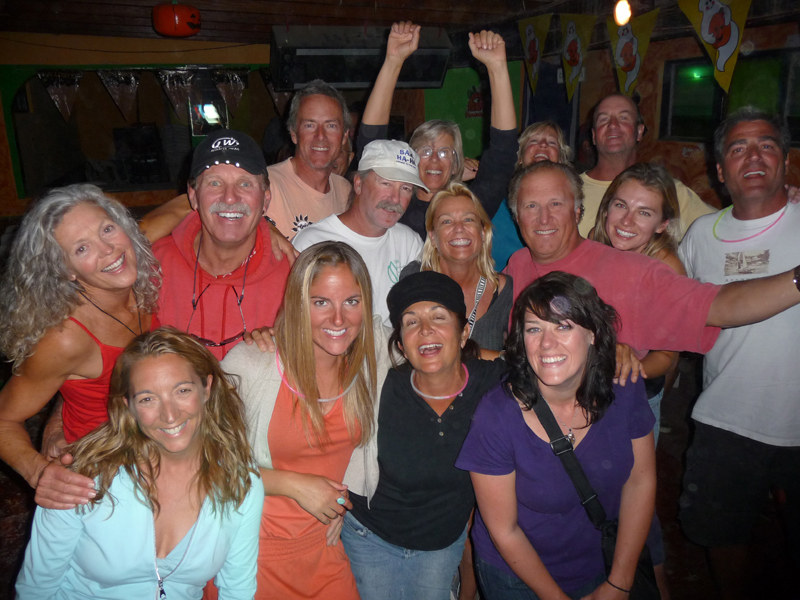 Receive emails when 'Lectronic Latitude is updated.
SUBSCRIBE