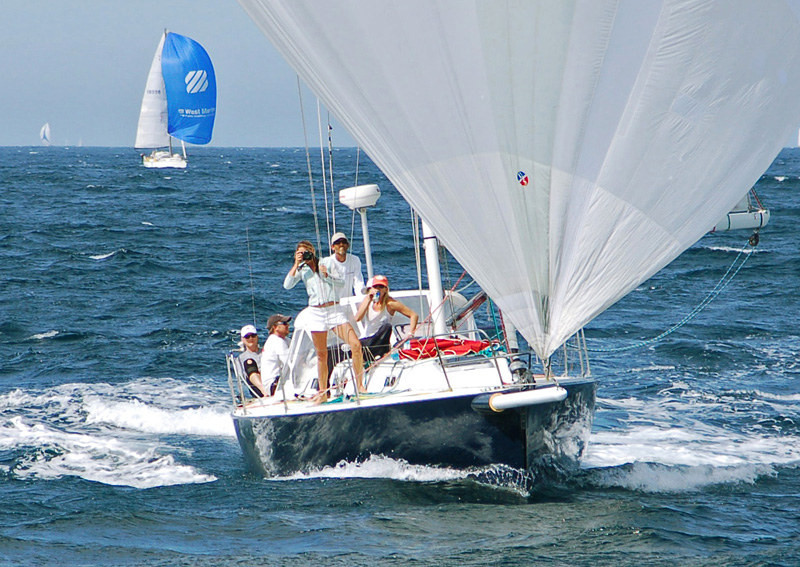 Shortly after yesterday morning's Baja Ha-Ha check-in, the crew of J/World, the J/120 skippered by former Punta Mita Yacht & Surf Club commodore Eugenie Russell, experienced one of the highlights of the cruising life: They spotted a whale. Then they saw another. They quickly realized that they'd sailed into a pod of whales — big whales. That's when they felt a bang, then another and another. At least one whale was attacking J/World's rudder!
According to Wayne Zittel, owner of the boat and the J/World Sailing School, Eugenie and her four crew checked under the floorboards and found green water coming in. He reports that they pumped for a few minutes before realizing it was futile — the boat was a goner, and they would be too if they didn't get the hell out of dodge. The crew threw a couple sea bags and the boat's ditch bag into the cockpit, set off the EPIRB, and then scrambled to launch the liferaft. "The boat sank so fast that they barely had time to get in the raft, much less grab the bags," Zittel said. "Initially, Eugenie thought it had gone down in seven minutes, but when I talked to her this morning, she thinks it might have been closer to five."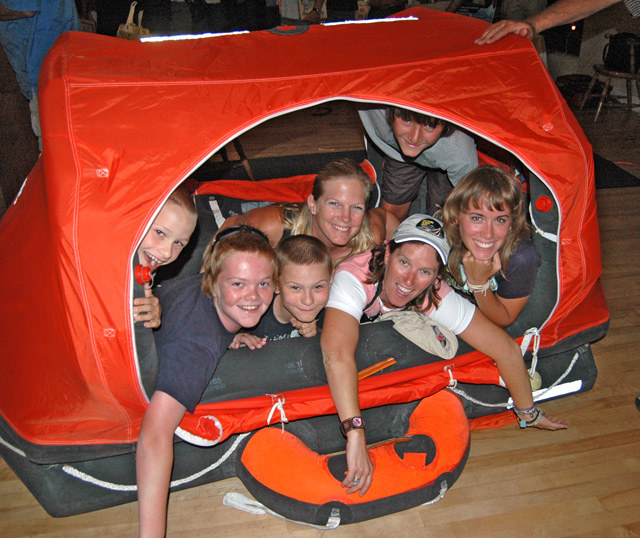 What they did manage to grab were two handheld VHFs, which are quite possibly what saved them so quickly. Less than four hours after activating the EPIRB, a Coast Guard helo was passing over the area. "It looked like the helo might miss the raft," Zittel reported, "so they just called them on the VHF." Within minutes, Coast Guard personnel were lifting all five crewmembers aboard, and whisking them off to San Diego. The only injury was reported to have been Eugenie's bruised hand. Zittel and the rescued J/World crew had nothing but praise for the Coast Guard.
This would have been J/World's fifth Baja Ha-Ha, and the fourth with Eugenie at the helm. According to Wayne Zittel, the boat has sailed 10,000 open ocean miles in the last five years, going back and forth between San Francisco and Puerto Vallarta, and even skipping over to Hawaii. Obviously, everyone at J/World is thrilled the crew are safe, but the loss of their flagship is definitely a blow. Zittel reports that he's already working on getting a temporary replacement until a permanent replacement can be found. "Boats can be replaced easily," he said.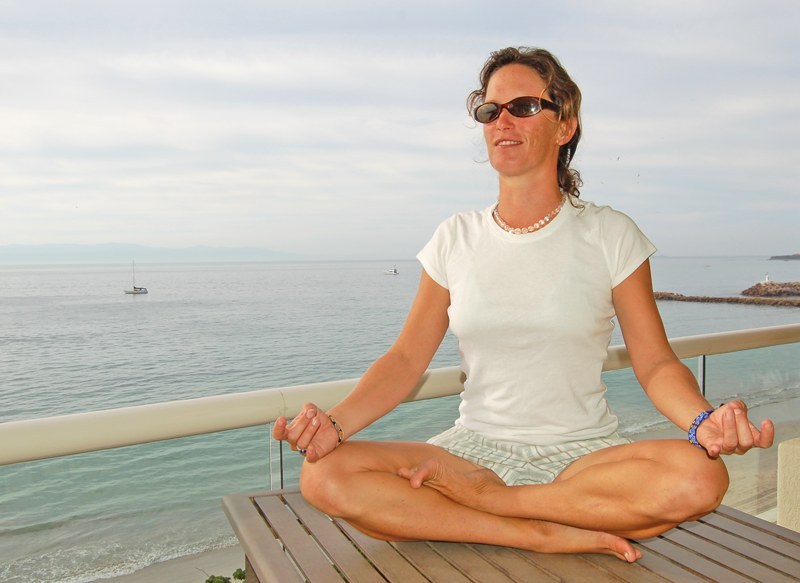 We'll have much more on this freak accident in the December issue of Latitude 38. In the meantime, the rest of the Ha-Ha fleet is well on their way to Turtle Bay, with 1/3 having arrived already. Assistant Poobah Andy Turpin reports having seen a large pod of what they believe were blue whales yesterday, but there have been no other reports of attacks.
Receive emails when 'Lectronic Latitude is updated.
SUBSCRIBE