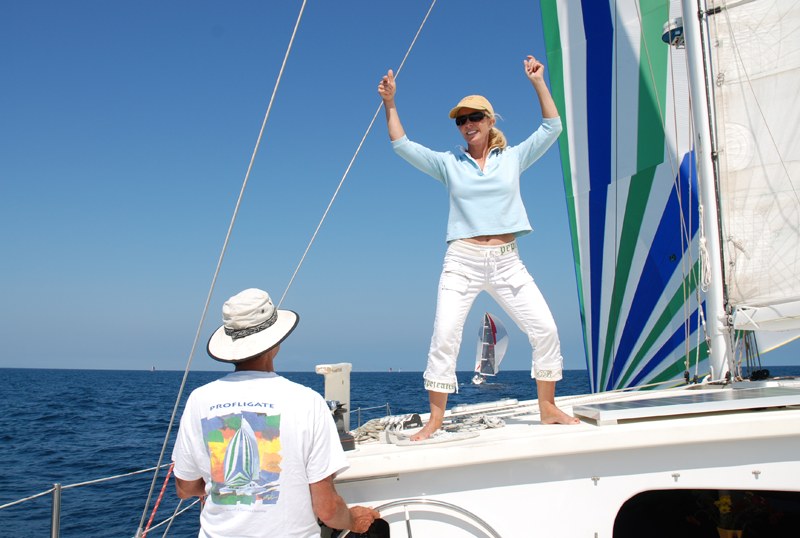 Triangulation is the process of determining the location of a point — such as a finish line to a sailing race — by measuring angles to it from known points at either end of a fixed baseline, rather than measuring distances to the point directly. The point can then be fixed as the third point of a triangle with one known side and two known angles.
It sounds complicated and not very much fun, so when we decided to navigate the recent Santa Barbara to King Harbor Race on Profligate without the use of GPS, we elected to use a process we call 'Triangulation Lite'. It was simple. We just had Judy, a new crewmember on Profligate, stand on the house and 'open up' to about a 25-degree angle. Then we had helmsman Bill Lilly, Judy's boyfriend, keep the N/M 55 Bolt as close to the apex of her triangle as possible. Triangulation Lite may have no basis in trigonometry or geometry, but it was a lot of fun — Judy said it tickled sometimes. And it worked great until Judy went into the galley to prepare a delicious pasta dinner.
Receive emails when 'Lectronic Latitude is updated.
SUBSCRIBE