Double Collision Explained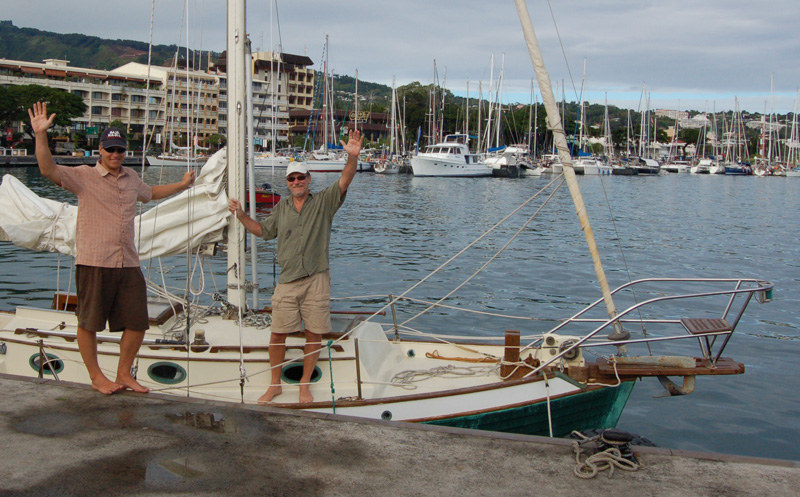 It's often been said that sailors are safer in mid-ocean than near shore. That was certainly the case Tuesday night, when an out-of-control speedboat slammed into two Pacific Puddle Jump boats which were moored at the Bora Bora YC — normally, one of the most tranquil places imaginable.
The first boat hit was the Cape Mendocino-based Nor'Sea 31 Eva, sailed by skipper Michael Traum and his dad, Gerald. "We were below, sitting at the settee," recalls Michael. "I heard the launch coming fast through the anchorage. I could tell he was going to come close to us, and I thought, 'Another crazy pangero planing through a crowded anchorage at night.'" (The Traums had been in the La Cruz, Mexico, anchorage in February of '07 when a pangero slammed into an anchored sailboat and was killed.) "Then wham! The impact was intense; it heeled us over and spun us around a bit. Some items fell off shelves that had stayed in place for all our ocean passages." The sturdy cruiser was holed near the rub rail, but is certainly repairable.
By the time Mike and his dad scrambled up on deck, the driver had restarted his powerful outboard. He then tore off into the night. Seconds later, however, the lightweight speedboat T-boned the Seattle-based Baba 40 Yohelah, notching its bow over the heavily laid-up cruiser's caprail. The driver, who is suspected to have been drunk, was launched into the small boat's windshield, badly lacerating his arm.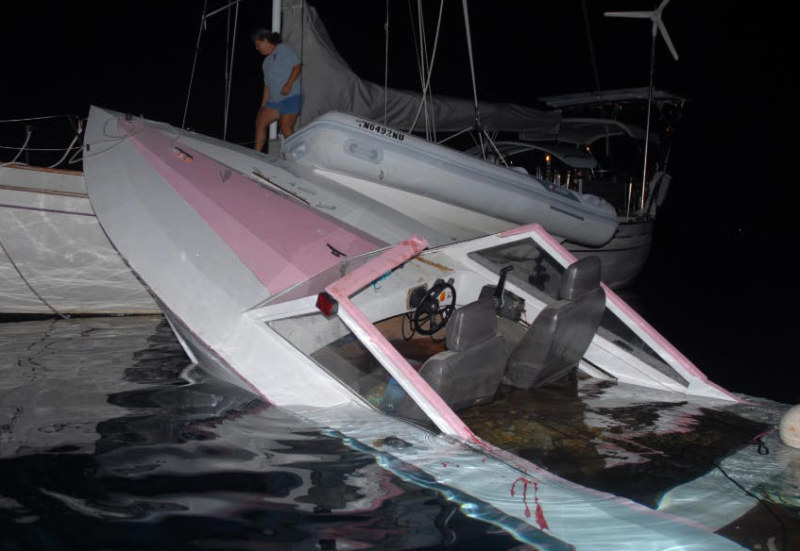 At this writing, the process of repairing both boats has begun, and the French gendarmes are completing their investigation. Rob and Teresa have been impressed by the professionalism of the local authorities and want to stress that, "The Bora Bora Yacht Club is not a dangerous place to moor. This was hopefully a very isolated incident by a single person using exceptionally bad judgement."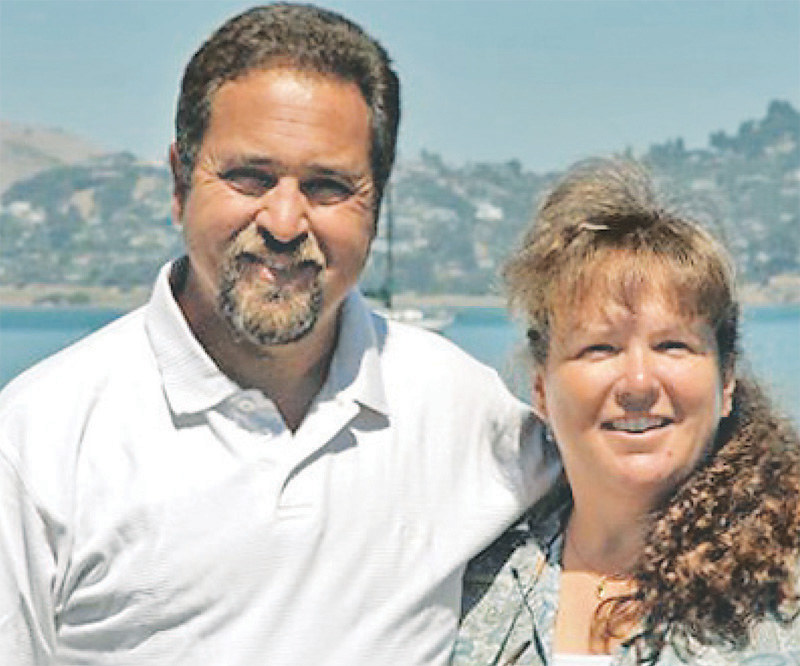 Receive emails when 'Lectronic Latitude is updated.
SUBSCRIBE