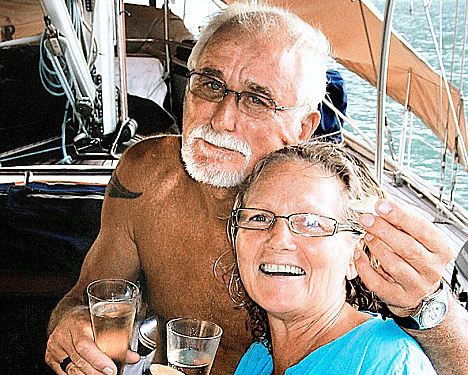 British cruisers Malcolm and Linda Robertson were anchored off the Buntang Islands in southern Thailand on Monday when three hammer- and machete-wielding pirates reportedly boarded their 44-ft steel Bruce Roberts cutter Mr. Bean. According to news reports, the teenage Burmese migrant fishermen claim that they were fleeing slave-like conditions on a Thai fishing boat and only wanted to steal the couple's dinghy. That doesn't explain why they went below decks, where Linda, 57, reports they were confronted by Malcolm, 64. "I heard my husband shouting, 'Get off my boat,'" recalled a distraught Linda. "I heard a scuffle and did not hear any more."
Linda recalls the trio tying her up and locking her in the aft cabin, while they motored the boat north. After a few hours, the boys needed to transfer fuel so they brought Linda out of the cabin. "I think this was the first time I realized Malcolm might be dead," she reported to the Daily Mail. "As I walked through the boat, I realized I was walking through his blood."
Linda recalls that the pirates stopped the boat and began ransacking it. She heard movements as if something heavy was being moved from the boat, later understanding that they'd thrown her husband's body overboard. At that point, Linda tried to escape but her captors just tied her up more tightly.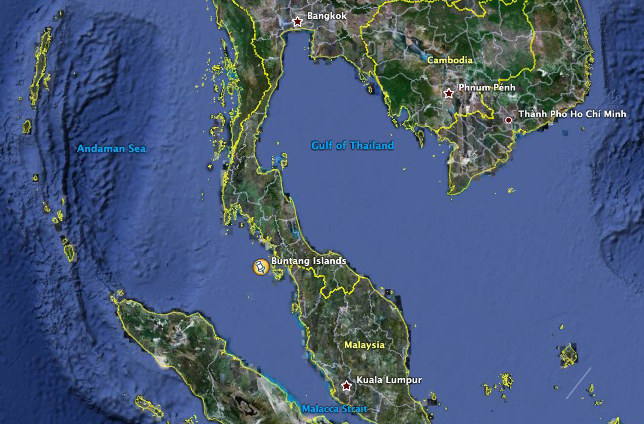 After several more hours of motoring, the boat stopped. Linda said the pirates moved her to a different cabin and then boarded the dinghy. "I managed to free myself and get out onto the deck," she said. She knew the dinghy motor would die so she hauled Mr. Bean's anchor and began motoring away, just as the pirates began paddling back toward her.
Linda managed to maneuver Mr. Bean next to a local fishing boat, whose operators then called for the police. Linda told them where to find the pirates, and officials quickly had them in custody. According to reports, they readily admitted their guilt.
The Robertsons, married for 24 years, had been cruising for the last decade, and had cruised Thailand for the last three seasons. "The Thai people have been very kind," Linda says. "They are lovely people and we do not blame them for all this."
• The Bay Area Multihull Association's (BAMA) 30th running of the Doublehanded Farallones Race is Saturday. If you haven't signed up and can't make the skippers' meeting at Oakland YC tonight at 7:30 p.m., entries will still be open for online payment and faxed signatures (510) 337-2705 until 8 p.m. Friday night. If you're really dragging your heels, you can turn in everything at the race deck before 7:45 a.m. Saturday morning. Go here for all the pertinent details. You'd be crazy not to with a weather forecast like this: NW wind 9 to 14 knots increasing to 17 to 22 knots in the afternoon; Mostly sunny; NW swell 9 feet; Wind waves 2 to 3 ft!
• If you're like us, and are pretty much interested in all things sailboats, then you won't want to miss naval architect Jim Antrim's talk on boat design at Richmond YC this coming Monday. The Bar will open at 6 p.m and the dinner — which only sets you back $25 for either fish or prime rib — starts an hour later. There are still spots available, but make sure to reserve yours by calling the club at (510) 237-2821. The best part is that all proceeds go to the Richmond YC Junior program! For more info check this out.
• If you're a J/boat owner — and there's more than a handful on the Bay — then make sure J/Fest is on your schedule. Hosted by St. Francis YC April 4-5, the event will have one-design classes for J/120s, J/105s, and J/24s, plus handicap classes for any J/boat ever built and a party at the club Saturday night.
• Are you planning on sailing the TransPac this year or Pac Cup next year? Each race requires that a certain percentage of sailors on board complete an officially sanctioned Safety at Sea Seminar. With that in mind, Encinal and Pacific Cup YCs have teamed up with Cal Maritime to hold a seminar at the Academy's campus in Vallejo on April 11. The seminar will run you $80, with a $5 discount for U.S. Sailing members, with lunch and a certificate of completion included. For more information, including to signup, visit here.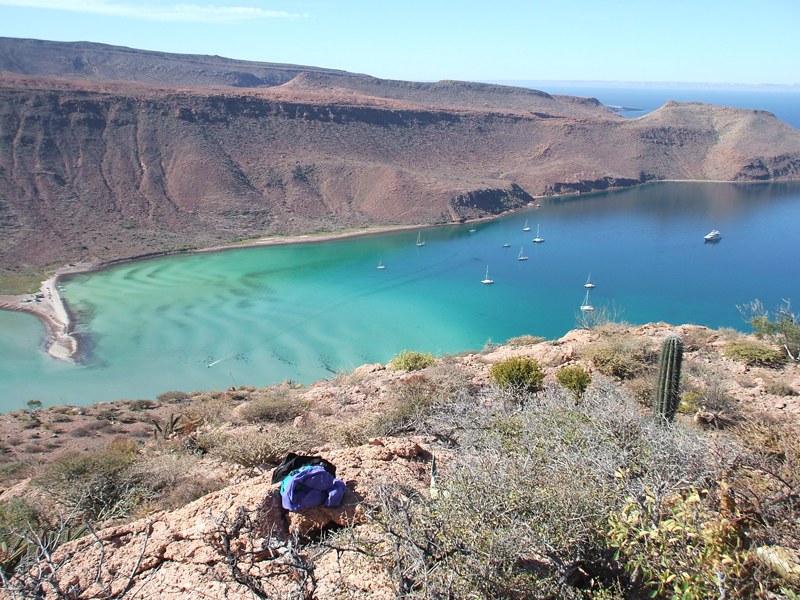 With a terrific Banderas Bay Regatta on the books, a group of about 15 'can't get enough sailing' folks from the cruising class of 2008-09 have started to make their way 350 miles north to La Paz for Sea of Cortez Sailing Week. The April 1-6 sailing shindig will feature four days of Ha-Ha style 'racing', plus laydays at Caleta Partida and Isla San Francisco, a costume party, potlucks, a sunset cruise on Profligate, beach volleyball and other assorted nonsense.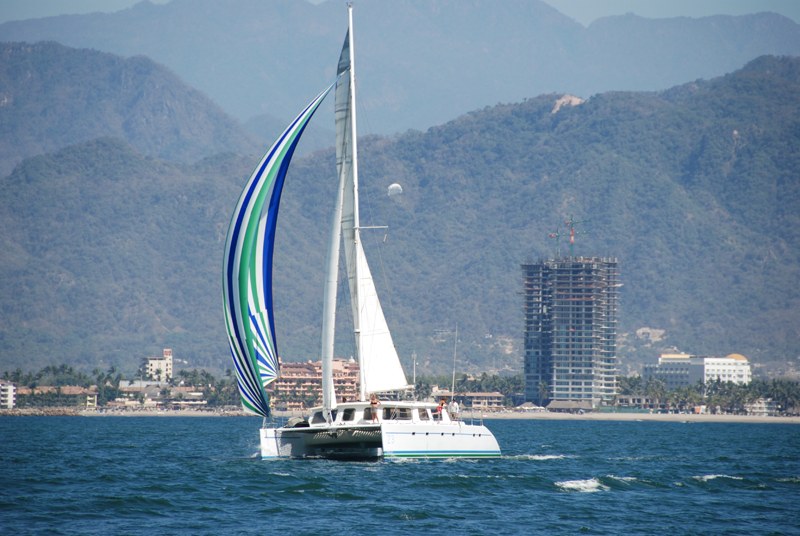 Because of space limitations for various events aboard Profligate, this year's Sea of Cortez Sailing Week is all sold out. Well, it would be if anyone was charging anything for the event. Oh all right, if you really, really want to join in, and you're really into sailing as opposed to motoring, you can play, too.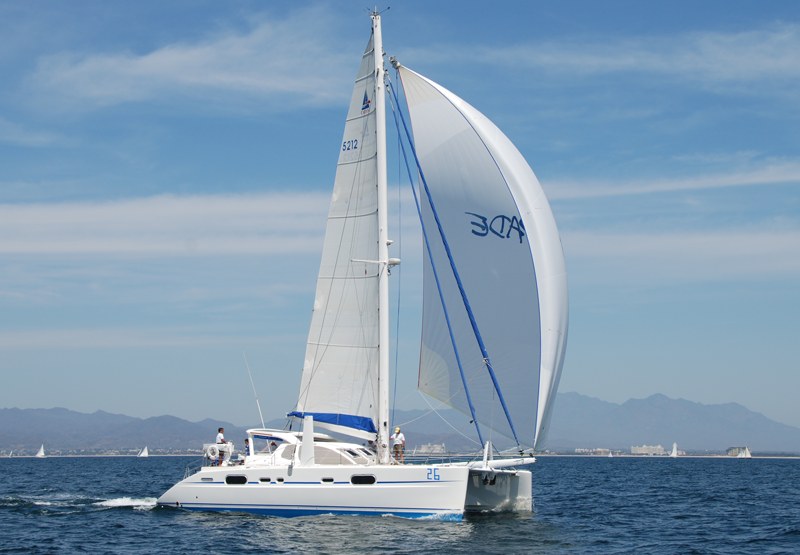 The skipper's meeting will be at Rancho Viejo — the old one — starting at about 6 p.m. on Monday, March 31. Just show up. For further information on the event, try to catch either Patsy on Talion or Doña de Mallorca on Profligate on the La Paz net frequency. However, there is no guarantee either boat will reach La Paz before the morning of the 31st.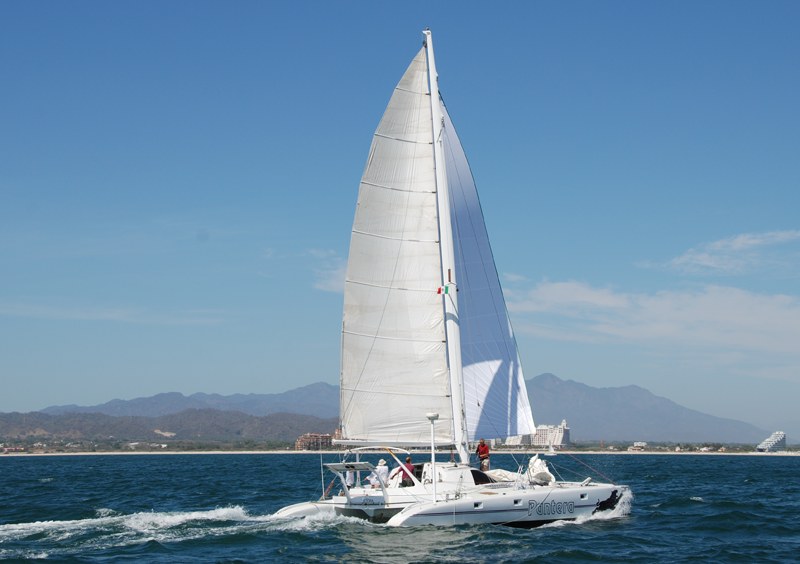 For the boats heading up from Puerto Vallarta to La Paz, Profligate will try to remember to host a Sea of Cortez Sailing Week Participants SSB net on the old 4A starting at 7:30 a.m. Puerto Vallarta time. Based on the current forecast from www.passageweather.com, boats should have good conditions for the trip up to La Paz.
Receive emails when 'Lectronic Latitude is updated.
SUBSCRIBE