Cruiser Murdered in Thailand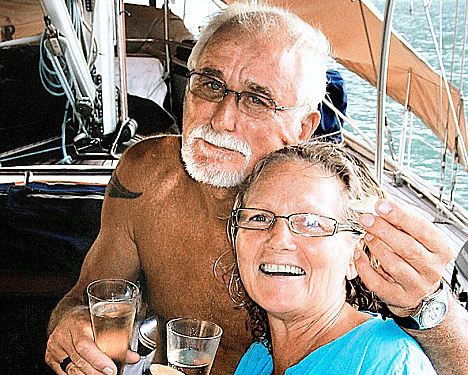 British cruisers Malcolm and Linda Robertson were anchored off the Buntang Islands in southern Thailand on Monday when three hammer- and machete-wielding pirates reportedly boarded their 44-ft steel Bruce Roberts cutter Mr. Bean. According to news reports, the teenage Burmese migrant fishermen claim that they were fleeing slave-like conditions on a Thai fishing boat and only wanted to steal the couple's dinghy. That doesn't explain why they went below decks, where Linda, 57, reports they were confronted by Malcolm, 64. "I heard my husband shouting, 'Get off my boat,'" recalled a distraught Linda. "I heard a scuffle and did not hear any more."
Linda recalls the trio tying her up and locking her in the aft cabin, while they motored the boat north. After a few hours, the boys needed to transfer fuel so they brought Linda out of the cabin. "I think this was the first time I realized Malcolm might be dead," she reported to the Daily Mail. "As I walked through the boat, I realized I was walking through his blood."
Linda recalls that the pirates stopped the boat and began ransacking it. She heard movements as if something heavy was being moved from the boat, later understanding that they'd thrown her husband's body overboard. At that point, Linda tried to escape but her captors just tied her up more tightly.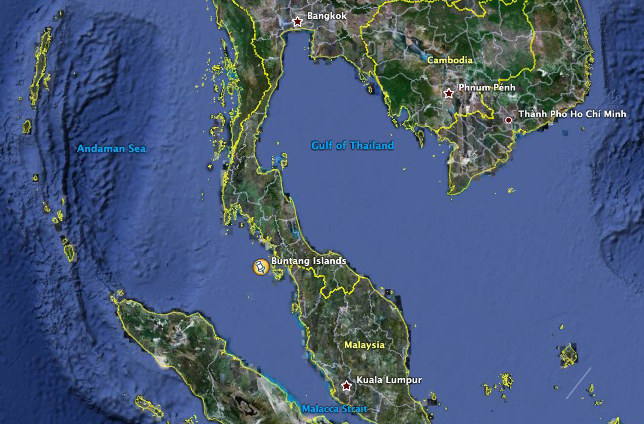 After several more hours of motoring, the boat stopped. Linda said the pirates moved her to a different cabin and then boarded the dinghy. "I managed to free myself and get out onto the deck," she said. She knew the dinghy motor would die so she hauled Mr. Bean's anchor and began motoring away, just as the pirates began paddling back toward her.
Linda managed to maneuver Mr. Bean next to a local fishing boat, whose operators then called for the police. Linda told them where to find the pirates, and officials quickly had them in custody. According to reports, they readily admitted their guilt.
The Robertsons, married for 24 years, had been cruising for the last decade, and had cruised Thailand for the last three seasons. "The Thai people have been very kind," Linda says. "They are lovely people and we do not blame them for all this."
Receive emails when 'Lectronic Latitude is updated.
SUBSCRIBE