Some people don't believe that the South Tower Demon exists. They explain those instant changes in wind direction and velocity — which often cause nearby boats to spin out and momentarily head right toward the tower — by spouting lame 'facts' based on supposed real-world physics. Yeah, right.
Most local sailors know better. They are aware of the Demon, and give him due respect as they pass by the South Tower on the way back in from the ocean. But there are always a few who venture too close. Sometimes in the winter you can get away with it. But not during a healthy westerly such as we had this last weekend. Then — as you can see from this photo — he is alive and well and up to his old mischief. For what it's worth, it's all in fun. We aren't aware of any boats that have actually hit the base around the South Tower. But some have gotten pretty darn close. When that happens, right before you go change your underwear, you can sometimes hear what sounds like laughter way up in the girders. How much more proof do you need than that?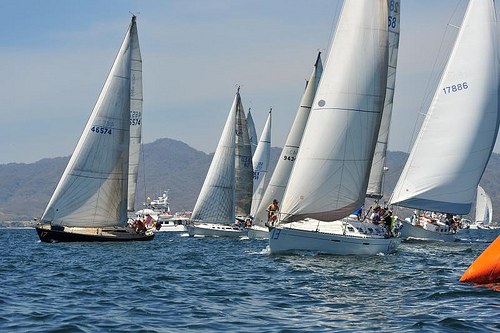 The Vallarta YC, guided by Regatta Chairwoman Laurie Ailworth and Race Committee Chairman Mike Danielson, knocked it out of the park with last week's three-race Banderas Bay Regatta for cruisers out of Paradise Marina. With 40 boats, participation was up nearly 30% from the last couple of years, and the event went off as smooth as silk. The wind gods seemed to pick up on the good vibes and provided the best wind for the event in several years. Admittedly, the first day's winds were erratic, as sometimes two boats headed on the same track were on opposite tacks. Conditions for races two and three couldn't have been better, however, with consistent 12-22 knots of wind across the entire bay. A great new twist for the event was a 21-mile distance race for the big boats, providing a fast and scenic tour of the eastern part of Banderas Bay.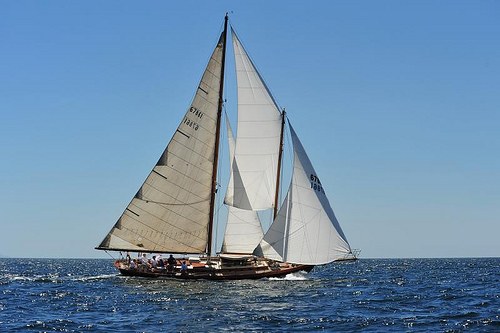 Winners in the five divisions were as follows: Louis Kruk and Laura Willerton took Class A honors with their true cruising boat, the Hayward-based Beneteau 42S7 Cirque. Not only that, they did it with all bullets. Latitude's Surfin' 63 Profligate nipped Greg Dorland and Debbie McCrorie's Lake Tahoe-based Catana 52 Escapde in the multihull class, which might have been won by David Crowe's San Jose-based M&M 70 Humu-Humu had she not blown out her only chute in the last race. Class C went to Joaquin Bargello's Vallarta-based J/24 Tenza. Class D to Patsy Verhoeven's La Paz-based Gulfstar 50 Talion, which had come 400 miles from La Paz for the event, and which had about a dozen people fly down from Portland to crew. Class E went to Eros, Jody Ward's La Paz-based Lapworth 36. Not only did Jody also sail nearly 400 miles for the event, but he sailed with a crew of local kids. Well done to all!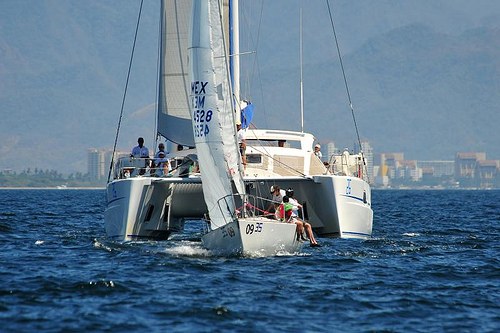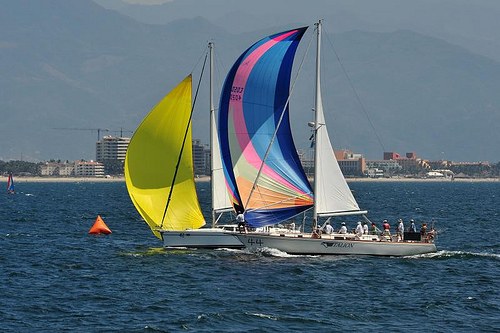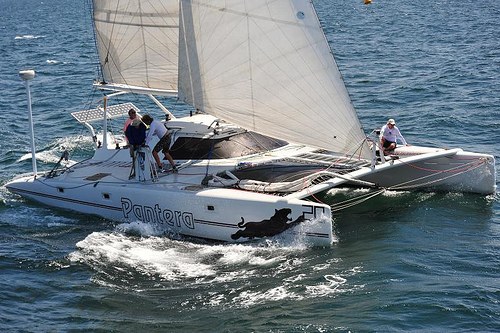 PHOTO
PHOTO
Receive emails when 'Lectronic Latitude is updated.
SUBSCRIBE