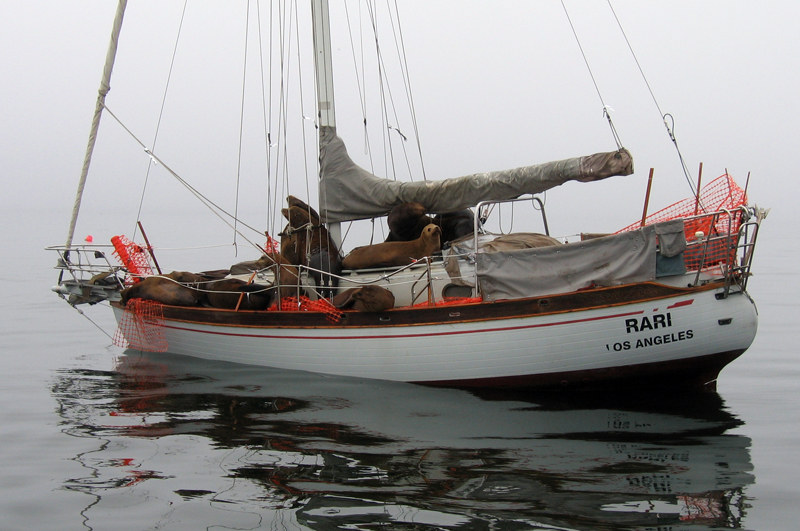 "In the last two weeks, sea lions have sunk two boats moored in Port San Luis and now they've moved on to their next victim," reports Rich Boren on the Pearson 365 Third Day. The Boren family are in Port San Luis preparing Third Day for this year's Baja Ha-Ha. He says that the harbor patrol contacted the owners of the Baba 30 Rari but they weren't able to make it to the boat. Instead, they arranged for the orange netting to be installed to deter the pinnipeds. "It didn't even last 24 hours," Rich noted.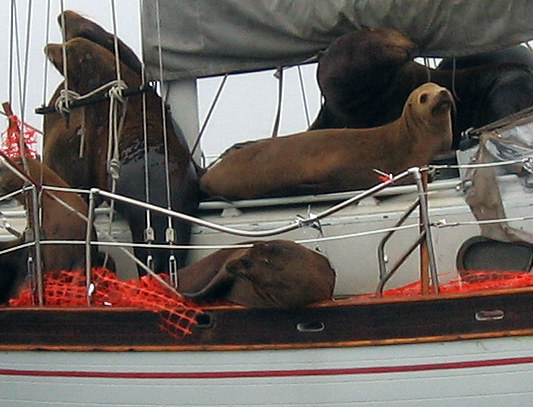 Indeed, the beasts, which can easily reach 600 lbs, completely disregarded the netting, climbing up and over the lifelines, and bending stainless steel stanchions and rails along the way. "We canceled a few overnight trips away from Third Day," said Boren, "because it looks like there was several thousand dollars in damage — smashed dodger and frame, dorade vents torn off, two broken portlights — and that would cost us a few months of cruising funds."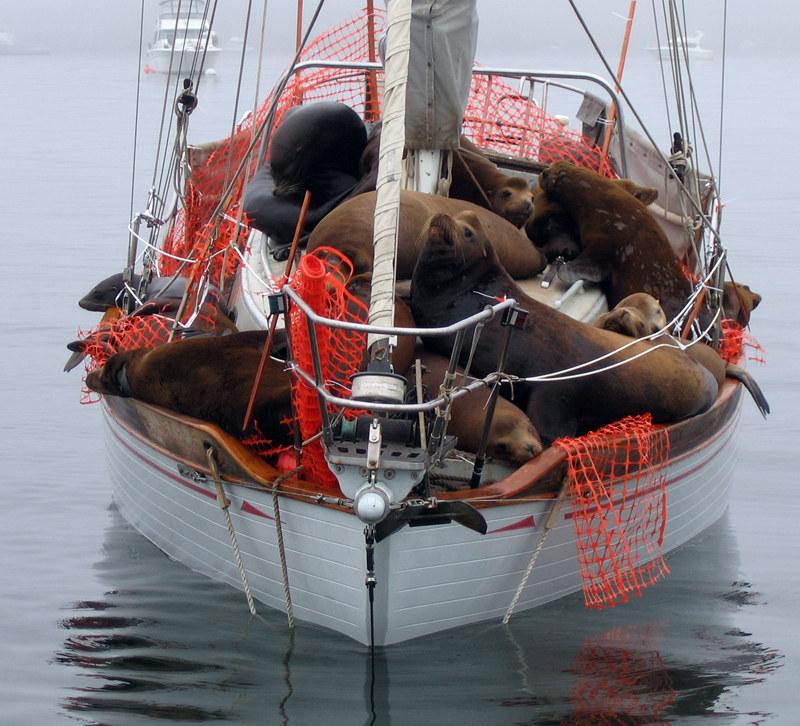 Boren reported that the harbor patrol finally moved the boat to the other side of the mooring field and the sea lions haven't followed it . . . yet.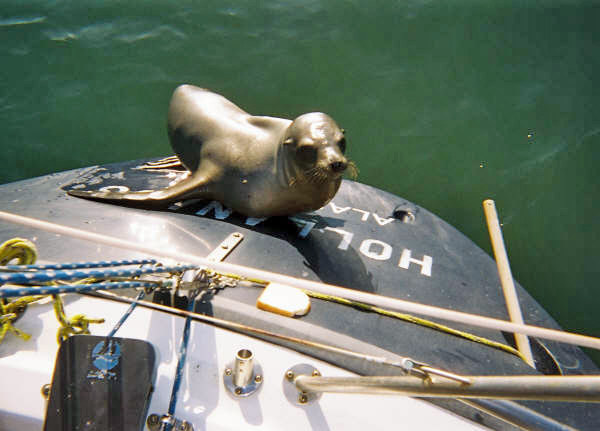 But not all pinnipeds are unwelcome visitors. Tammy Stark was crew aboard the Alameda-based Hollonass at a Half Moon Bay raft-up last weekend when this much smaller "harbor seal" sunbathed on their transom for about an hour. "It was an amazing experience having a seal that close to me," Stark said. We'd bet that as soon as that "harbor seal" — which looks suspiciously like a sea lion pup — grows to full size, he wouldn't be welcome back aboard!
Receive emails when 'Lectronic Latitude is updated.
SUBSCRIBE