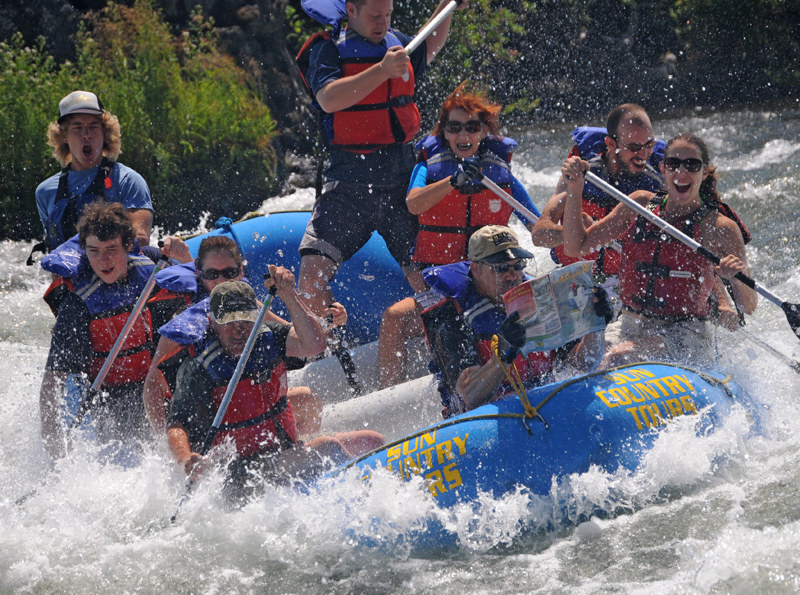 "I work as a photographer for a river rafting company called Sun Country Tours based in Bend, Oregon," Scott Weber wrote in an email. "These shots were taken at a place called the Big Eddy Rapids, which is on the upper Deschutes River." Sun Country Tours posts a photographer at a spot in the rapids called The Notch, then offers prints to their customers after their trip.
"I saw someone reading a magazine as they came down The Notch," Weber continued. "It seemed very odd for someone to do this since the raft was approaching the most exciting and wettest part of the rapid. When I uploaded the photos, I zoomed in to see that he was reading Latitude 38! I really got a chuckle since I used to sail out of Half Moon Bay on a Brown 31 trimaran and looked forward to getting my monthly copy of your magazine.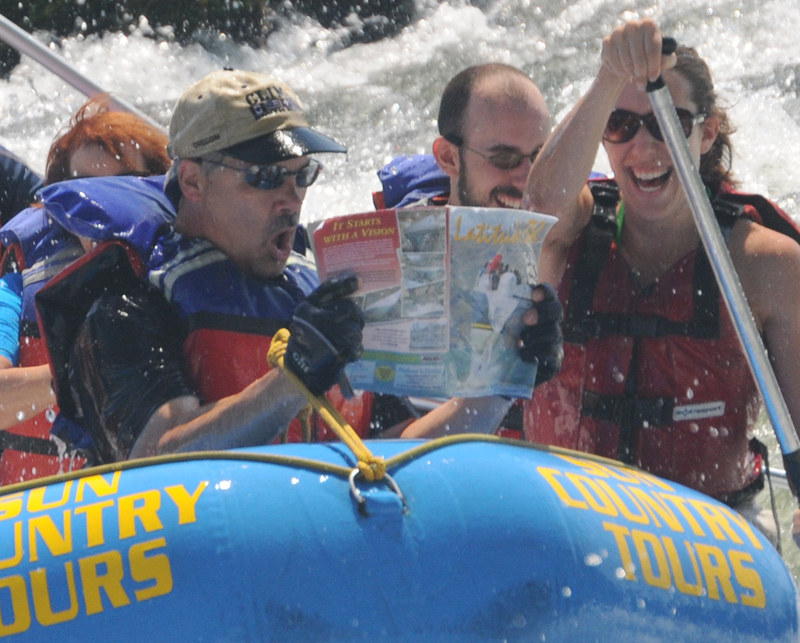 "I don't know who the guy is but I suspect he bought the photos and will be sending them to you as well. I wanted to beat him to the punch. I doubt he would ever have imagined that the photog used to read the same publication and knew what he was up to! He should really get a good laugh about this."
Are you the daredevil enjoying the May issue of Latitude while your rafting buddies do all the hard work? If so, email LaDonna and tell us about your trip!
Receive emails when 'Lectronic Latitude is updated.
SUBSCRIBE